Perhaps Bachmann-Turner Overdrive summed it up best when Falcon fandom thinks of the next two games for the Falcons.
The Canadian rock band slammed down the hard facts about their workday – they were going to take care of business before the fun began! They were even going to be working overtime. They got the job done, no matter the task (random: here's the Christmas reimagining of that song).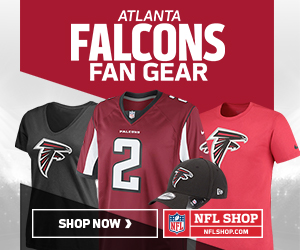 So, the Falcons must channel their inner Bachman-Turner Overdrive if they're going to be making post-New Year's Day plans.
The team, over the last month, has been playing great football. After the bye, the team thrashed three-fourths of the NFC West and came within an Eric Berry interception of beating the red-hot Kansas City Chiefs (proof that you really, indeed, just can't win them all). Two of those blowout victories came without otherworldly WR Julio Jones in tow (*rimshot*) because of injury …to, y'know, his toe. It's Christmas season, folks. Just politely giggle.