Here are a few takeaways from the Atlanta Falcons' 34-23 win over the Green Bay Packers.  Continue reading →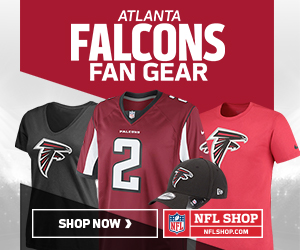 The Atlanta Falcons have unveiled their 2017 season schedule, and we've got an in-depth look at what we think the think the team will do with this new slate of games.
We were one game off in 2016 – predicting a 10-6 record in an 11-5 year, but we had no clue the team would crack off a historic offense and a Super Bowl run (though one that came up short).
In 2017, how do we think the team will do? Let's take a look. Continue reading →