Tag Archives:
NFC Championship
Here are a few takeaways from the Atlanta Falcons' 34-23 win over the Green Bay Packers.  Continue reading →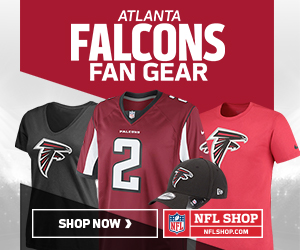 Can things be both amazing and terrible at the same time?
It seems paradoxical to the point of defeating to try and make a thing both good and bad in order to properly frame it, but such is the difficulty of trying to look at a sports season.
Great things can happen! But, then, it can end in the worst way imaginable. Brighter days ahead! But boy, those scars still burn. What a wonderful time! But, good golly, the way we left things. Continue reading →
You couldn't have scripted it better than this.
The Atlanta Falcons, a franchise of constant sorrow for 51 years, rises like the dirty bird from the ashes of disappointment and mounts a miracle season to propel them to Super Bowl 51.
These fantastically-fated Falcons will face off against the Big Daddy of all post-2000 football programs in the big game – the Tom Brady/Bill Belichick New England Patriots, winner of four Lombardi trophies and crushers of worlds. Continue reading →