Tag Archives:
Joshua Perkins
Follow along this weekend as we update you on the goings on of the Atlanta Falcons 2017 roster.  Continue reading →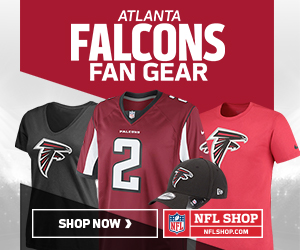 Hello, Rise Up Readers, and a Happy May to you!
This week, we will be recapping the Falcons offseason thus far, breaking down the new acquisitions, a few burning questions and even an early projection for the final offensive roster spots (hint: Matt Ryan makes the roster).
We will focus more on incumbent player performances closer to training camp, but for now, we'll spend a lot of time with our new Falcons, and a few familiar faces.
So, let's get started, shall we? Continue reading →
You know how the next two weeks are going to go.
"You know how those Falcons always fold in the playoffs!"
"Matt Ryan? More like Matt Cryin' 'cuz he choked away another playoff game!"
"Wait, the Falcons are in the playoffs? Well, they'll lose early, I bet."
"Wait, Matt Ryan is an MVP candidate? What has he done?"
"What's an Atlanta Falcon?"
Look, we've been here before, and we've had our share of disappointments regarding the p-word: playoffs. Continue reading →