Tag Archives:
Darion Griswold
Follow along this weekend as we update you on the goings on of the Atlanta Falcons 2017 roster.  Continue reading →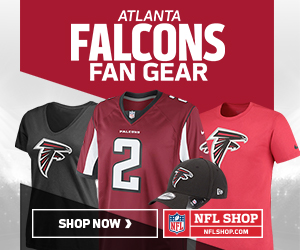 The Atlanta Falcons' second preseason game was like a game of Who's Line is It Anyway – it was a cataclysm of sound and fury, signifying nothing.
Wait a second that's not right. Well, I mean, it kind of is when you think about it.
In a trip to the Steel City, the Falcons' starters throttled the Pittsburgh Steelers' starters (well, the ones not including the team's three best players, Big Ben, Antonio Brown, Le'Veon Bell, who are all very good), and the Steelers' reserves throttled the Falcons' reserves. All in all, it was just some dumb preseason game in a city known for putting French fries on sandwiches (which tastes good, for what it's worth). Continue reading →