Hello, fellow Atlanta Falcons fans in mourning.
We're here once again with another Rise Up Reader Podcast, and we've got your preview for the marquee regular season game of 2017.
Mike and Cory are joined by The Falcoholic and Football Outsiders analyst Charles McDonald to discuss the Falcons' upcoming Super Bowl rematch against the New England Patriots and the Birds' recent struggles on offense and defense.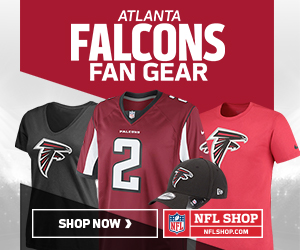 On the Docket:
Between a Rock and a Dirty Bird: The Falcons have lost two straight at home to the Bills and Dolphins, and Mike and Cory pick Charles' brain to see where he thinks the problems stem from.
Super Bowl Clamps: The guys discuss the 2017 New England Patriots, who are having their own surprising struggles on both sides of the ball.
The Bigger Game: The Falcons are about to not only face the Patriots, but the game that the Patriots last beat them in — Super Bowl 51. The group talks about what this game means for the team, and if the Super Bowl still lingers with the team.
Standing Pat on our Predictions: Game predictions are given. We'll let you figure out who the guys pick.
You can follow Charles on Twitter at @Four Verts and read his work at The Falcoholic here and at Football Outsiders here. You can also check out his podcast/website Setting the Edge here.
And, you can follow along Mike at @RiseUpReader and Cory at @CoryWoodroof47.
Give us a "subscribe" on iTunes, and be sure to leave us 5-star review! We'll give you a Twitter shout-out with your review.
Programming Note: Mike and Cory are now hosting The Falcoholic Postgame Show this season, presented by Rise Up Reader. Subscribe to The Falcoholic on iTunes to give it a listen, or visit The Falcoholic here. 
Mike and Cory will be back next week for a preview of the New York Jets game.
Photo from AtlantaFalcons.com
Podcast: Play in new window | Download