Here ye, here ye, Atlanta Falcons faithful!
Mike and Cory are here at the quarter mark of the 2017 season to discuss the 3-1 Falcons with NFL.com writer Conor Orr on another edition of the Rise Up Reader Atlanta Falcons podcast.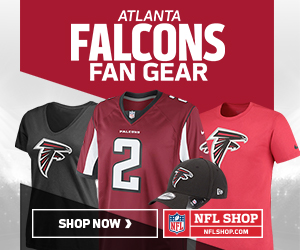 On the Docket:
A Whole New Perspective: Conor Orr breaks down what he's seen from Atlanta from the first four weeks of the season, and dishes on if he thinks the team is a legitimate contender.
A Sark Transition: The guys discuss how Atlanta's offense has looked after four games under new OC Steve Sarkisian.
Getting Defensive: Atlanta's growing defense gets a little love for their on-field improvements.
The Orr-acle Speaks: Orr breaks down who he thinks is on a collision course for Super Bowl 52.
Banged Up Birds: Mike and Cory discuss how the Falcons' injuries will impact the next few weeks of play.
You can follow along with Conor on Twitter at @ConorOrr and read his work at NFL.com.
And, you can follow along Mike at @RiseUpReader and Cory at @CoryWoodroof47.
Give us a "subscribe" on iTunes, and be sure to leave us 5-star review! We'll give you a Twitter shout-out with your review.
Programming Note: Mike and Cory are now hosting The Falcoholic Postgame Show this season, presented by Rise Up Reader. Subscribe to The Falcoholic on iTunes to give it a listen, or give the newest episode a listen here.
The guys will be back next week for a preview of the Miami Dolphins game.
Photo from AtlantaFalcons.com
Podcast: Play in new window | Download