What's going on, Falcons friends?
Mike and Cory are back in action with another episode of the Rise Up Reader Podcast.
The guys are joined by Setting the Edge's Justis Mosqueda, a well-respected NFL defensive end analyst and co-host of the Setting the Edge Podcast (with RUR friend Charles McDonald), to break down the upcoming Falcons' game against the Green Bay Packers to "officially" open Mercedes-Benz Stadium and shed some insight into Atlanta's season-opening win over the Bears.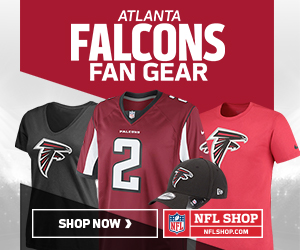 On the Docket: 
Rush Ours: Justis provides insight into how the Falcons' pass rush looked against the Bears, signaling out one surprise Falcon as perhaps the team's second best edge rusher.
More Grizzly Than Expected: Mike, Cory and Justis discuss the Chicago Bears, and how underrated they were going into the game. Justis highlights the Bears front seven in particular, including one defensive lineman who gave the Dirty Birds fits Sunday.
The Empire Strikes Pack: Justis, a Packers fan, talks about the Green Bay Packers with Mike and Cory, including the team's efforts to improve on defense, how the offense looks with a few new faces and how the Falcons next battle with the Pack could go next Sunday.
A Pack of Predictions: The guys give their Atlanta vs. Green Bay predictions.
Be sure to give our guest Justis a follow at @JuMosq and follow his work over at Setting the Edge.
And, be sure to follow Mike on Twitter at @RiseUpReader and Cory at @CoryWoodroof47.
Give us a "subscribe" on iTunes, and be sure to leave us 5-star a review! We'll give you a Twitter shout-out with your review!
Programming Note: Mike and Cory are now hosting The Falcoholic Post-Game Show this season, presented by Rise Up Reader. Subscribe to The Falcoholic on iTunes to give it a listen, or check it out here.
And, tune in next week for our preview of Atlanta's third game of the season against the Detroit Lions!
Photo from USA Today
Podcast: Play in new window | Download