Why, hello there, Falcons faithful! It's podcast time!
Mike and Cory return for another great edition of the Rise Up Reader Podcast. This week, they're joined by Adam Jones, a Falcons fan and Rise Up Reader who also was a former football coach in Georgia. Adam helps the guys break down the Pittsburgh Steelers preseason game and a few topics of note in the headlines.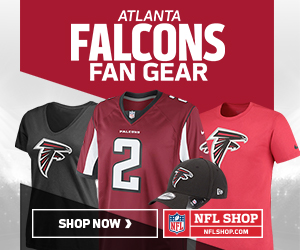 On the Docket:
Team News: The guys discuss the recent signing of T Austin Pasztor and what that means for the depth at offensive line, the ankle injury of FS Damontae Kazee and if the team needs to go out and sign a veteran tight end (Gary Barnidge is discussed).
Steel City Beat: The guys talk about storylines coming from the Pittsburgh preseason game, including if Wes Schweitzer has unofficially won the RG job, how DE Takk McKinley looked in his debut, what will become of WRs Marvin Hall Jr., Reggie Davis, and Nick Williams, if RB Brian Hill's improvements can settle his roster spot, and if undrafted guys like DE J'Terius Jones, DE Chris Odom, and CB Jarnor Jones have a chance at cracking the final 53 after impressing in the preseason.
Ahead, a Cardinal Looms: The guys talk about what they're looking for in the upcoming preseason game against the Arizona Cardinals, and if guys like WR Julio Jones, WR Taylor Gabriel, and RB Devonta Freeman should take snaps Saturday if they're healthy.
Be sure to follow Adam on Twitter at @Adam_W_Jones, and, as always, follow Mike at @RiseUpReader and Cory at @CoryWoodroof47.
Give us a "subscribe" on iTunes, and be sure to leave us a review! We'll read your 5-star reviews on air when they come in on each episode.
And, check back next week for another fine edition of the Rise Up Reader Podcast!
Photo from Behind the Steel Curtain
Podcast: Play in new window | Download