Ahoy, Rise Up Readers!
Mike and Cory are back in action for their first podcast of the 2018 offseason — we've missed you! We've grown long beards and have learned to live off the land.
But, the woods can wait…we've got mock drafts to do! Our own Matt Karoly joins the show to help us break down our various mock drafts for Thursday, Friday and Saturday's big decisions.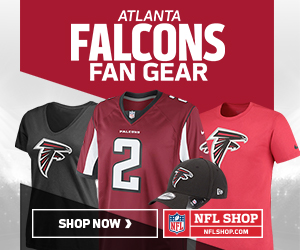 Mock a Draft of New Birds: Mike, Cory and Mike go through a seven-round mock draft, all offering different picks as to where this could all go.
Be sure to follow Matt on Twitter @MattKaroly and follow his work here on Rise Up Reader.
Follow Mike at @RiseUpReader and Cory at @CoryWoodroof47.
Give us a "subscribe" on iTunes, and be sure to leave us 5-star review! We'll give you a Twitter and podcast shout-out.
And, if you feel so inclined, donate to our Patreon page to help fund our efforts! We'd appreciate it!
Programming Note: Cory is hosting Story Birds, a new Atlanta Falcons storytelling podcast over at The Falcoholic. Subscribe to their iTunes account or follow along at their Soundcloud page to follow that new series. 
Mike and Cory will be back after the draft to break down where the Falcons go from there.
Podcast: Play in new window | Download