The Atlanta Falcons just made it to the divisional round of the playoffs, and we're here to pod about it the best we can.
Mike and Cory are back for another edition of the Rise Up Reader Podcast, joined by RUR staff writer Matt Karoly to break down the team's upcoming matchup with the Philadelphia Eagles.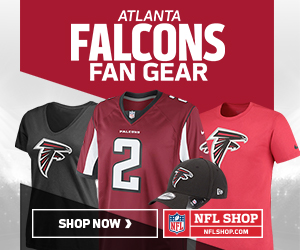 On the Docket: 
Birds of a Feather: The Falcons and Eagles both have playoff-ready defenses — can Atlanta's offense get the best of Philly's stout defenders?
Gonna Fly Now: After rocky moments in the season, the Falcons defense seems to be soaring. Can they stifle a Nick Foles-led Philly O?
The City of Predictionly Love:  The guys give their thoughts on if the Falcons can advance to the NFC Championship for a second-straight year.
Be sure to follow Matt on Twitter at @mattkaroly and read his Falcons First Takes column and other articles here on Rise Up Reader.
You can also follow along Mike at @RiseUpReader and Cory at @CoryWoodroof47.
Give us a "subscribe" on iTunes, and be sure to leave us 5-star review! We'll give you a Twitter shout-out with your review.
Programming Note: Mike and Cory are hosting The Falcoholic Postgame Show this season, presented by Rise Up Reader. Subscribe to The Falcoholic on iTunes to give it a listen, or visit their website. 
Mike and Cory will be back next week for…whatever's to come for our Dirty Birds…
Photo from AtlantaFalcons.com
Podcast: Play in new window | Download