Your 2017 Atlanta Falcons are playoff bound, headed to sunny Los Angeles to take on the upstart Rams, and we've got the podcast to prove it.
Mike and Cory are joined on this edition of the Rise Up Reader Podcast by none other than staff writer and fantasy guru Evan Birchfield.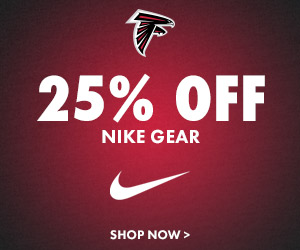 On the Docket: 
Stop the Battering Ram: The guys discuss how this Falcons defense can slow down RB Todd Gurley and the Rams' explosive offense.
City of Fast Starts: The Falcons have to take a leap on offense, and the podcasters ponder on how this Atlanta O can find success against a stout Rams D.
A Hollywood Fantasy: Evan uses his fantasy expertise to try to size up which individual players could carry over their regular season production to have big evenings.
Lights, Camera, Predictions: The group offers their take on if the Falcons will advance to the Divisional Round, of if they're bound to head home after Saturday.
You can find Evan on Twitter at @EvanBirchfield and find his work here on Rise Up Reader.
You can also follow along Mike at @RiseUpReader and Cory at @CoryWoodroof47.
Give us a "subscribe" on iTunes, and be sure to leave us 5-star review! We'll give you a Twitter shout-out with your review.
Programming Note: Mike and Cory are hosting The Falcoholic Postgame Show this season, presented by Rise Up Reader. Subscribe to The Falcoholic on iTunes to give it a listen, or visit their website. 
Mike and Cory will be back next week for…whatever's to come for our Dirty Birds…
Podcast: Play in new window | Download