Atlanta Falcons fans near and far, you know what time it is.
Mike and Cory are here once more to break down the Dirty Birds on this most recent edition of the Rise Up Reader Podcast. This week, Mike and Cory talk Falcons/Saints, Round 2.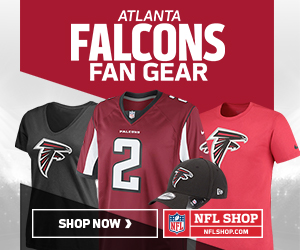 On the Docket: 
Falcons On Black and Gold Ice: Mike and Cory talk about how hard it is for the Falcons to get this one over New Orleans, who are getting RB Alvin Kamara back in the lineup this time around.
Big Uneasy: The Falcons defense has a test with this Saints offense. What can they do to slow down Kamara and Mark Ingram?
Don't Offend Us Anymore: The guys talk about how this offense can get back on track against a formidable New Orleans defense.
New Predictions: Mike and Cory come to an impasse on where the Falcons end up in their trip to Louisiana.
You can follow along Mike at @RiseUpReader and Cory at @CoryWoodroof47.
Give us a "subscribe" on iTunes, and be sure to leave us 5-star review! We'll give you a Twitter shout-out with your review.
Programming Note: Mike and Cory are hosting The Falcoholic Postgame Show this season, presented by Rise Up Reader. Subscribe to The Falcoholic on iTunes to give it a listen, or visit their website. 
Mike and Cory will be back next week for a preview of the regular season finale against the Carolina Panthers.
Podcast: Play in new window | Download