Hello, Atlanta Falcons fans near and far!
Mike and Cory coming at you with the first-ever recording of the Rise Up Reader Podcast where both hosts are in the room!
The guys are here to break down the season's first matchup with the newly-fearsome New Orleans Saints.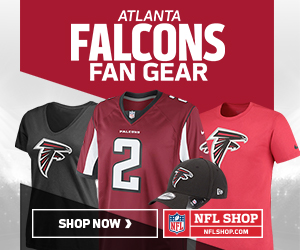 On the Docket:
Rise Up Live: Mike and Cory greet the audience for the first time side-by-side as hosts in the same vicinity and reflect on their experience covering the Vikings game.
Saints and Runners: The guys discuss how the Falcons can stop the two-headed monster of Saints RBs Mark Ingram and Alvin Kamara.
A Golden Opportunity: The hosts talk about how the team can rebound on offense against a solid Saints defense.
Saintly Predictions: Mike and Cory deliver their thoughts on how they think this mightily-important divisional game is going to go.
You can follow along Mike at @RiseUpReader and Cory at @CoryWoodroof47.
Give us a "subscribe" on iTunes, and be sure to leave us 5-star review! We'll give you a Twitter shout-out with your review.
Programming Note: Mike and Cory are hosting The Falcoholic Postgame Show this season, presented by Rise Up Reader. Subscribe to The Falcoholic on iTunes to give it a listen, or visit their website. 
Mike and Cory will be back next week for a preview of the season's second Tampa Bay Buccaneers game.
Photo from the Boston Herald
Podcast: Play in new window | Download