Good day, Falcons fans!
Mike and Cory are once again front and center to deliver you your Rise Up Reader Podcast needs. This week, the guys are joined by Pride of Detroit's Mike Payton to break down the upcoming Falcons game against the resurgent Detroit Lions.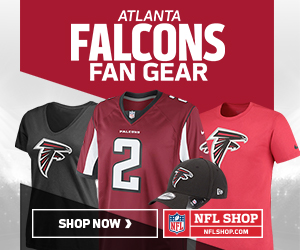 On the Docket:
Packed-Sealed-Delivered: The Falcons handed it to the Packers Sunday night, and all three guys weigh in on their vantages of the game — Falcons Mike and Cory as Falcons fans, and Lions Mike as a Detroit fan who has to face the Pack twice a year.
A Roaring Start: Lions Mike provides some insight into how the Detroit Lions have gotten off to a 2-0 start, and fields questions about the team's various position groups.
Claw vs. Paw: All three guys grapple with each team's strength and weakness as they try to assess who has the upper-hand on each side of the ball.
The Mane Event: The crew all offer their predictions for how this bout against Falcons and Lions will go.
Be sure to follow Mike Payton on Twitter at @POD_Payton and read his work at Pride of Detroit.
And, be sure to follow Mike Aprile on Twitter at @RiseUpReader and Cory at @CoryWoodroof47.
Give us a "subscribe" on iTunes, and be sure to leave us 5-star a review! We'll give you a Twitter shout-out with your review!
Programming Note: Mike and Cory are now hosting The Falcoholic Post-Game Show this season, presented by Rise Up Reader. Subscribe to The Falcoholic on iTunes to give it a listen, or give the newest episode a listen here.
Photo from Rant Sports
Podcast: Play in new window | Download