What's happening, Atlanta Falcons faithful!
Mike and Cory are here, and there's no need to fear, we've got your Falcons 2017 roster talk at the ready!
The guys talk about the pressing questions about the final roster for the 2017 season and give out a full 53-man rundown of who they think makes the final cut. They also recap the preseason finale against those pesky Jacksonville Jaguars.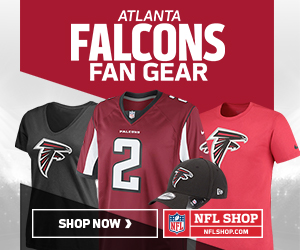 Jacksonville Be Nimble, Atlanta Be Quick: The final preseason game of the season (aka The Chris Odom Show) — a loss to the Jacksonville Jaguars — is discussed, centering on the standout performances of DE Chris Odom, LB Jermaine Grace and CB Blidi Wreh-Wilson.
The Right Guard: The guys make their final prediction as to who will win the right guard spot between Wes Schweitzer and Ben Garland.
The Roster Crows at Dawn: The guys dig in to their 53-man roster predictions and discuss which bubble guys could make the team and discuss the victors of a few key roster battles.
Cory's Falcons Roster Poké-rap: Cory, also known as DJW, throws down some hot rhymes about his final Falcons roster prediction, to the tune of the Poké-rap. Get Jiggilypuff with this fast and physical rap, sure to sweep the nation!
Be sure to follow Mike on Twitter at @RiseUpReader and Cory at @CoryWoodroof47.
Give us a "subscribe" on iTunes, and be sure to leave us 5-star a review! We'll give you a Twitter shout-out with your review!
And, tune in next week for our preview of the season opener against the Chicago Bears!
Photo from AtlantaFalcons.com
Podcast: Play in new window | Download