Ahoy, fellow Atlanta Falcons mateys!
We've got another nautical Falcons podcast for you, courtesy of your landlubbing Rise Up Reader Podcast hosts Mike and Cory. This week, the guys welcome Mr. FalcFans himself, Aaron Freeman, back to the show to talk about the Falcons' upcoming game against the Miami Dolphins.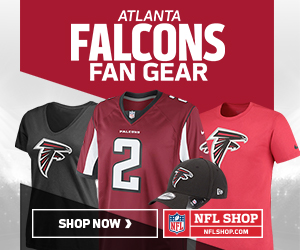 On the Docket: 
Put Injuries on the Plank: The guys discuss how the Falcons are healing up after the bye week in regard to injuries, and which Falcons to keep an eye on to make a return on Sunday.
Shipwrecked: The Dolphins' league-worst offense is discussed, and the guys talk about how the Falcons defense needs to take care of business Sunday.
More Wind in their Sails: The guys talk about how the Falcons offense can be successful against a stout Miami defense, even without Mohamed Sanu and a fully-healthy Julio Jones.
A School of Predictions: The crew makes their predictions about how the Falcons will fare against this Dolphins squad.
You can follow Aaron on Twitter at @falcfans and read his work/listen to the LockedOn Falcons Podcast at his website.
And, you can follow along Mike at @RiseUpReader and Cory at @CoryWoodroof47.
Give us a "subscribe" on iTunes, and be sure to leave us 5-star review! We'll give you a Twitter shout-out with your review.
Programming Note: Mike and Cory are now hosting The Falcoholic Postgame Show this season, presented by Rise Up Reader. Subscribe to The Falcoholic on iTunes to give it a listen, or visit The Falcoholic when it's posted. 
Mike and Cory will be back next week for a preview of the New England Patriots game.
Photo from AtlantaFalcons.com
Podcast: Play in new window | Download