Hey hey, Falcons fans!
Mike and Cory are back in red and black for another swell edition of the Rise Up Reader Podcast. The guys break down the Falcons' main dress rehearsal of the season against the Arizona Cardinals and discuss the situations of two nicked up Falcons.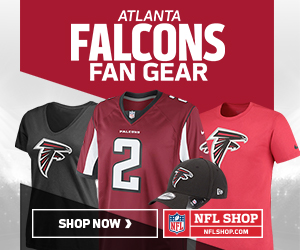 On the Docket: 
Injury Round-Up: Two Falcons — ILB LaRoy Reynolds and RB Brian Hill — sustained injuries Saturday. Reynolds has a chest injury he's getting a second opinion on, while Hill has an ankle injury. The guys discuss what this could mean for both of their seasons and their spots on the roster if either have a serious situation.
The Sack is Back: The guys discuss the deep Atlanta defensive line, which has impressed throughout the preseason. Guys like Grady Jarrett, Takk McKinley, Jack Crawford, Adrian Clayborn and Derrick Shelby have all put on highlights. We ask: is this the best Falcons defensive line ever?
Offensive Comments: The duo quell the fervor of worry behind Atlanta's less-than-stellar night out on offense, where Matt Ryan had a pick and a couple of overthrown balls. They also talk about the emergence of RB Terron Ward.
Be sure to follow Mike on Twitter at @RiseUpReader and Cory at @CoryWoodroof47.
Give us a "subscribe" on iTunes, and be sure to leave us 5-star a review! We'll give you a Twitter shout-out with your review!
And, check back later this week for a special episode focusing on our guesses for the Falcons' final roster!
Photo from AtlantaFalcons.com
Podcast: Play in new window | Download