With the inaugural Alliance of American Football (AAF) season set to kick off on February 10, Falcons fans will have the opportunity to reunite with some familiar (and some less familiar) faces. So, whether you're planning on re-living the heartbreak of premature training camp cuts or convincing yourself that you were correct in questioning a midseason practice squad addition, here are some former Falcons who you can keep an eye on: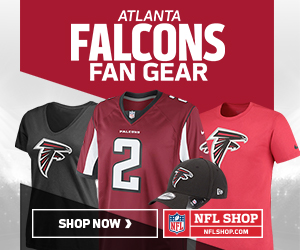 Bold: Spent time on Falcons active roster
Arizona Hotshots
Trevor Knight – QB
Jhurell Pressley – RB
Freddie Martino – WR
Atlanta Legends
Matt Simms – QB
JT Jones – DE
Tyson Graham – DB
Quincy Mauger – DB
Jeff Overbaugh – LS
Birmingham Iron
Blake Sims – QB
J.C. Hassenauer – C
Larson Graham – OT
Jonathan Massaquoi – DE
Ryan White – DB

Memphis Express
Terrence Magee – RB
Dontez Byrd – WR
Davis Tull – LB

Orlando Apollos
Marquis Lucas – OT

Salt Lake Stallions
Jordan Leslie – WR
Salesi Uhatafe – G
Chris Odom – DE

San Antonio Commanders
Joey Mbu – DT
Nick Rose – K
San Diego Fleet
Daniel Brunskill – OT
Taniela Tupou – DT
Bill Polian and advisers including Troy Polamalu, Jared Allen, Hines Ward and Justin Tuck spearhead the AAF. Featuring a more traditional rule book than the CFL and XFL, it should be more reminiscent of the NFL, with clauses in contracts allowing players to leave with relative ease if a better opportunity arises.
Post-Super Bowl we'll all need something to do, so why not tune in, enjoy some football and see if any players earn their way back into the NFL? With the Falcons set to cut, sign and draft a number of new players in the coming months, finding capable depth would certainly allow for more flexibility.
Photo via AtlantaFalcons.com