Huh, who would've thought that the 2018 draft would go that way for the Falcons? Don't get me wrong; I am nowhere near upset, just as you shouldn't be. Grabbing the duo of WR Calvin Ridley and CB Isaiah Oliver is something to be proud of, especially with both having first round grades on the Falcons' draft board.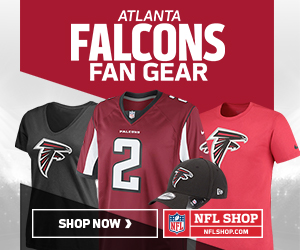 Ridley brings a new element to the offense and can be used as a combination of slot receiver and number two until the departure of Mohamed Sanu. Oliver has the ceiling to be the best lockdown corner in the league, using his long wingspan to snatch the ball from receivers. Not only do they make sense for the Falcons' plans, DT Deadrin Senat in the third round gives the Falcons a mini Grady Jarrett to place next to the real one. Just those picks make this draft an important one. But, I'm not here to talk more about the first three picks. Instead I'm here to tell you about the picks who most people ignore. Our three final picks, RB Ito Smith, WR Russell Gage, and LB Foyesade Oluokun, are just as important as our first three, especially for the future of the Falcons.
Ito Smith (RB – Southern Mississippi): This, by far, is the most confusing pick out of the final three. With Kalen Ballage and Chase Edmonds available, Ito Smith wasn't expected to be the pick for the Falcons if they went running back. But don't hesitate to be excited, Falcons fans. Ito is the perfect running back number three for this year and has the potential to be the heir to Tevin Coleman's position. Racking up 4538 rushing yards and 42 rushing touchdowns during his career at Southern Mississippi, Smith can immediately play a big factor in the Falcons 2018 plans. The main attractive characteristic of Ito's game, though, is his ability "to make the first guy miss" (a quote from the man himself). That elusive running style combined with his fantastic receiver abilities (1446 receiving yards and seven receiving touchdowns) make an already dangerous Falcons offense potentially lethal for opposing defenses.
Russell Gage (WR – Louisiana State): A little surprising, right? At this point, I thought we would trade up for Texas safety Deshon Elliott. I'm not saying this isn't exciting, though. Getting another wide receiver, especially one of Gage's caliber, adds another powerful and unexpected weapon to the 2018 Falcons offense. Don't just take it from me; take it from NFL Network analyst Mike Mayock who said that Gage "will play in the league the next 10 years." Gage is a kind of gadget player who can come in and catch some passes after helping out immensely on special teams. Hauling in 347 yards and four touchdowns while also rushing for 232 yards and one touchdown at LSU, Gage has shown he has what it takes to be a quality fourth or fifth wide receiver. This pick makes one think whether or not the Falcons are ready to give up on Marvin Hall, Reggie Davis, or even Justin Hardy (probably not). Whether or not he is a premier piece to the office immediately, Gage will see action early as a special teamer, something the Falcons need more of.
Foyesade Oluokun (S/LB – Yale): Another strange selection, but one who could contribute quicker than some may think. Oluokun very much reminds me of Deone Bucannon, besides the fact that Bucannon started at safety and switched to linebacker in the NFL. I feel that Oluokun will definitely get plenty of reps immediately as a backup for all three linebacker positions. Also, like Gage, Oluokun will be a very valuable special teamer from the start of his time in Atlanta until the end. His best college stats include 271 total tackles and four interceptions. Clearly Oluokun has the potential to be a major factor in the defense, it's now just a matter of how long it takes to get him on the field. I am most definitely not one who will say this is any indicator towards the failure of Duke Riley, as he hasn't had much of a chance to prove himself yet. Riley is safe at his position for now and will hopefully be an amazing starting caliber player. With the possible success of Riley and Oluokun, the Falcons linebacker core is poised to be the best in the league.
By presenting some analysis and some important stats, I leave it to you to decide how you think these players will contribute to the Falcons' plans. I know the NFL dead period can be rough so I hope to provide you with the most content that I can to keep you all excited and in the loop for the 2018 NFL season. In the meantime, leave a comment and let me know what you think about these three late round additions and how they will factor into the 2018 season and the Falcons' future.
Photo from AtlantaFalcons.com