The Falcons wasted another top-10 pick. He isn't strong enough to compete in the NFL. I wanted the local RB Todd Gurley. Vic Beasley is a bust. That is what was said prior to the 2016 season after just one professional year in the NFL for the eighth-overall pick in the 2015 draft.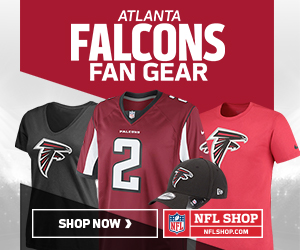 I bring this up as Vic Beasley finishes putting an exclamation point on his second season by winning the December NFC Defensive Player of the Month, being selected to the Pro Bowl and AP All-Pro first teams, and possibly winning the Defensive Player of the Year award. The 2016 Falcons are a textbook example of why you never brush something off after just one year (don't even get me started on the Shanahan sucks and should be fired and then a year later everyone is begging him to stay).
Not everyone comes into the league fully developed, and the defensive line is one of the hardest positions to excel at in your first season. Go ahead and look back at the first year of some of the best pass rushers ever, and many of them will prove that point. Beasley has clearly grown and learned some new moves, and the addition of Dwight Freeney definitely sped up his ascension. He has been able to get to the QB off a spin move, an improved bull rush, and a nice juke move as he learns to get slower offensive lineman off balance.
I mention all of this to say that while Beasley lead the NFL with 15.5 sacks this year, I actually predict he'll get more next year (especially if the Falcons can truly find a complement to him on the other side). He is still learning, and on some of those sacks he did pick on rookie QBs—having banner days against Jared Goff and Paxton Lynch—but you could see nuanced areas where he will continue to improve and not solely rely on his speed.
To quote a little old rock band who had an appetite for destruction, a la Beasley, "All we need is just a little patience". Hopefully Beasley continues his ascension as the Falcons look to take down the battle-tested Seattle Seahawks in Atlanta's playoff opener.
For more #Falcons news and analysis, follow @RiseUpReader on Twitter.