By: Peter Thomas
Just two and a half years ago, the Falcons were a mess. They were coming off back-to-back horrific seasons, with a coaching staff departing in its wake. The cupboard of player talent was horribly bare. And the GM was holding onto his job by a thread, in jeopardy of losing his job by being "promoted", that most British and apparently Arthur Blank-ian way of firing a GM.
Today, the Falcons are coming off their greatest season. They have a young, hungry, talented roster ranked no. 1 by ESPN. They have perhaps the highest functioning GM-HC relationship in football. They've created a team-first spirit, more akin to that of a high school or college football team.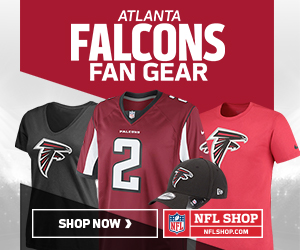 A Falcon fan could be excused for asking, "How on Earth did we end up here?"
Like with almost every question, the answer is multifactorial. But, the answer does primarily rest with one person: Dan Quinn.
Quinn deserves extraordinary credit and plaudits for what he has already done. But, as we are hopefully in only Chapter 3 of this story, now is not the time to pen a hagiography.
Instead, the more pressing questions are whether Quinn can take the Falcons from good to great—can he help them win the ultimate prize in football while also sustaining long-term success?
As outlined below, the Falcons appear to have built a strong foundation and to be implementing an approach that will allow them to do precisely that.
Building the Foundation
In three extraordinary ways, Dan Quinn has helped build
a foundation for the Falcons which has already led to remarkable success.
1. The General Manager-Head Coach Relationship
In professional football especially, with its sheer number of players and different schemes, the absolute bedrock for long-term success is a highly functioning GM-HC relationship. And, while he is very talented and had substantial, early success as a GM, by the winter of 2015, Thomas Dimitroff had clearly run out of answers.
Human nature and Machiavellian politics 101 being what they are, a new incoming head coach would have campaigned to undermine in every way possible the lame-duck GM, eventually forcing him out and replacing him with one of his acolytes who would do his bidding. But, as we would come to discover, Dan Quinn took the exact opposite approach.
Far from seeking to undermine Dimitroff, Quinn did the opposite; he sought to create "the best front office-coach relationship in all of sports."
To say that Quinn, Dimitroff, Pioli, and Blank have succeeded in forging that relationship would be an understatement. And the dividends of that relationship have begun to be seen in the roster.
2. Get the Right People On the Bus
Another foundational piece to an organization's success is getting the "right people on the bus", here, the right type of players and coaches.
Bill Belichick has offered one unique approach to this issue, to take a near-agnostic view of the draft and players generally, view players and their talents skeptically, and accumulate as many draft picks and draft as many players as possible to maximize the odds that he will hit on at least some of them.
But, this approach would run contrary to the culture Quinn has created (more on that later), which values tremendously every player on the team.
Instead, Dan Quinn chose his own unique approach, undergirded by three key guiding principles.
First, he recognized that, in the modern NFL, speed and quickness on defense are likely the most important physical qualities to have. With this insight, he and the front office chose players who were undervalued because of their smaller size like Keanu Neal, Deion Jones, Brian Poole—the list goes on and on.
Second, Quinn realized that a player's character—defined to include a player's hunger, competitiveness, and motor—is an under-appreciated player attribute. As in any highly competitive business, success does not come from sheer talent or native ability, but rather, through effort, constant hunger, and good old-fashioned commitment and work ethic to get better every day and every year. Quinn clearly views this intangible quality with great importance and has made greater efforts to understand and quantify this quality, coining the "CT" score that is given to measure a player's competitiveness and toughness.
Finally, more than other coaches and organizations, Quinn and the front office have confidence in Quinn's ability to teach, lead, and coach. This confidence allows them, again and again, to take "risky" players who are far from finished products. And this approach also attracts UDFAs. Not only will they be properly coached up and have a legitimate shot of making an NFL roster, they could even give starter minutes to an UDFA rookie in a Super Bowl.
3. Building a Value System
Contrary to economics theory, human beings are not simply economic units looking for ever greater financial rewards. A worker ultimately stays in his or her job (or looks for a new one) because he or she wishes to achieve more/be more fulfilled, and work in a place where they feel appreciated and cared for.
And contrary to the critics who say that creating this type of value structure can't work in professional sports (and especially in professional football with its lack of physical and financial security), Dan Quinn has created a system that promotes precisely those values.
How has he done that?
First, Dan Quinn's genuine love and concern for his players is palpable. A recent example from training camp captures this care for his players. At a media session following a training camp practice, a reporter suggested to Quinn that he might try to "stash" or not play some of his players on the roster bubble, to ensure they would not be picked up by other teams. Quinn reacted almost viscerally to the suggestion, stating "that's not what we're about", affirmed that he would play such players and hope, for their sake, that this playing time would help increase their exposure and prospect of getting picked up by another team.
Knowing that you are genuinely cared for by your teacher or boss who wants the best for you, whether you are a superstar or just someone trying to keep his job, inspires not only loyalty but also creates a genuine openness and faith in that person—whether a coach, parent, school teacher or boss—and in what is being taught, allowing the lessons to be fully absorbed and implemented.
Second, Quinn constantly preaches and teaches that the family and the Brotherhood are paramount. This philosophy allows the players to play for something greater than themselves, to play for something that has glimmers of the transcendent, allowing them to care more and play harder than someone who is merely playing for a paycheck.
Finally, Quinn preaches and lives out the values of constant improvement and humility. While some mocked Quinn for speaking with Kerr, Saban, and Francona for how they helped their teams through devastating comebacks on the biggest stages, they fail to see the genuine hunger, curiosity, and humility required to seek out such counsel.
It is a value that he also preaches to his players, committing them to get 1% better every day. And far from thinking of themselves as having lesser talent or worth, true humility is the path to greatness in pushing one to the limits and beyond of one's natural ability. Combined with leaders who naturally exude this quality, like Matt Ryan and Julio Jones, this value should be one that allows the Falcons to constantly strive to get better.
With the Foundation in Place, Do They Have the Final Magic Ingredient?
The vital, final component of every great organization's success is its commitment to the "process" and maintaining the highest standards of excellence.
Under this approach, best exemplified by the two greatest football coaches of our generation, Belichick and Saban, the focus is never on the end result, but always on the "process" of constant improvement and excellence. And equally, there is a near-maniacal adherence to maintaining the highest standards of performance in both practices and game.
With respect to this final piece, there are several indications that Quinn is
adhering to this approach. Repeating over and over the mantra of getting "1% better" and the methods by which they've moved beyond the Super Bowl indicates that the process may be trumping "mere" results.
Firing Richard Smith and Bryan Cox, despite having gotten to the Super Bowl, also shows a necessary, near-ruthlessness in ensuring that the right standards are being set and met.
And, it is worth noting, Quinn's approach and this organizational imperative for success are not necessarily mutually exclusive. Indeed, part of what bonds a group more tightly together is the belief that they are special because they believe in and do the right things in the right way.
That being said, it is uncertain how Quinn's philosophy of Brotherhood can coexist with this organizational imperative in the context of professional football. Stated practically, how do you cut from the team a brother, or not pay him for his past sacrifices and performance (e.g., the questions recently raised (and answered) by the Freeman contract situation)?
With Belichick, the solutions are simple: cut anyone who causes trouble, treat your GOAT as just another player (both in meetings and contract pay), never pay for past performance, release players before the end of their effectiveness, and generally treat players as fungible and not special.
Can a true brotherhood and—with implicit promise of unconditional love—reach for such blunt solutions?
Final Thoughts
While perhaps not intending to, the Falcons are now building something innovative and original in modern-day professional football.
To date, Quinn, Dimitroff, Pioli, Blank and the Falcons players have laid a solid and unique foundation for success.
But, will they keep living out and implementing their principles and values as time goes on? Will they be able to innovate and exploit in new ways how to better other teams' performances in the draft and on the field? Will the ownership and management be able to work with players (who have the most fragile of any sports careers) to reach mutually satisfactory solutions for both the team and players, while successfully blending in more inexpensive draft picks and veterans?
Can the players, coaches, front office, and ownership genuinely care about one another, allowing everyone to put the team first? Will the players be able to continue to believe in this, even when ruthless personnel decisions need to be made? Will this entire structure be able to survive the cracks that will inevitably come with any success and the Disease of Me?
Truly, only time will tell if Quinn can create enough new approaches to keep this organization moving in the right direction and consistently make the right decisions despite competing objectives. Based on everything seen to date, however, there is every reason to believe that Dan can.
How do you feel about what Dan Quinn is building?
photo via Today's Pigskin