By Matt Karoly
What a nightmare season it's been. Since we last checked in, the Falcons have lost their last three contests and the defense has been responsible for 114 points.
They also have lost two more defensive stalwarts in Ricardo Allen and Grady Jarrett. Imagine removing the heart of an organism and expecting it to continue to flourish. That is what's being asked of the Falcons defense right now.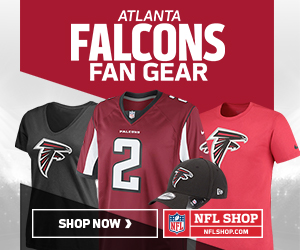 At 1-4, Atlanta currently holds a 5% chance of making the playoffs. Their season will likely be decided one way or another in the next two home contests versus the Buccaneers and Giants (Monday Night Football).
If they win those games, they have a fighter's chance to get back into the NFC playoff hunt at 3-4. If they lose either matchup, they have a real shot at securing a top five pick in next April's NFL draft.
What was once considered a pipe dream (or nightmare, depending on how you look at it) is now slowly becoming a reality if the Falcons don't demonstrate any tangible improvements with their broken defense.
Given all that, this month's Three Questions with Karoly will take a peek toward the future and look ahead to 2019.
Question #1: Is Dan Quinn on the hot seat?
@mattkaroly question.. will dan quinn be on the hot seat if the falcons don't make the playoffs

— tae 🕸 (@taeman27) September 29, 2018
In short, Dan Quinn is not on the hot seat. One lost season, especially one riddled with this many injuries, will not cost Quinn his job; not when you consider his track record when his team does have a clean bill of health (three playoff wins in the last two seasons).
But what I will say is DQ should feel some pressure to correct his missteps from the previous offseason. The Falcons elected not to bring back Dontari Poe and Adrian Clayborn last summer; two players who accounted for a third of the defense's total pressures in 2017.
Part of their decision was due to a tight cap, while the other part stemmed from Quinn and Dimitroff's belief in the guys they had to replace them (Jack Crawford, Terrell McClain, Deadrin Senat). That has proven to be a mistake through five weeks of the season.
Add to that Vic Beasley failing to duplicate the successes he had in 2016 and Atlanta is hurting for more impact talent along the defensive line. Aside from getting healthy, hoarding trench players must be the team's top priority heading into 2019. Anything less should be considered a colossal failure.
Question #2: Who is the most similar DE to Takk projected to declare for the 2019 draft?
In ur opinion, who's the most similar DE to Takk in terms of motor and skill set projected to declare for the draft in 2019?

— Rise Up til I'm Toes Up (@padre0920) September 30, 2018
That brings us to our next question. With Grady Jarrett and Takk McKinley representing the two major building blocks along the Falcons defensive line, it's fair to wonder what prospect coming out in 2019 resembles McKinley the most.
While at first glance it appeared to be a light defensive end group, more and more names are coming to light in what is shaping up to be a very deep defensive line class as a whole. I currently have the list at 15 names (not including Nick Bosa because he's in a league of his own) that the Falcons might consider in the first four rounds, with that number likely to increase as we get closer to the draft.
However, the one that has caught my eye so far is Florida's junior defensive end Jachai Polite. Don't let his last name fool you, folks; Jachai is anything but to opposing offensive tackles.
And honestly, my only question with Polite revolves around his playing weight. Some sources have him in the 240 range while others have him in the 260s.
But weight issues aside, Jachai (on twitter @RetireMoms – yes, you read that correctly) is the total package.
Florida DE Jachai Polite was turning it upppppp in the 2nd half! pic.twitter.com/ng1Wl8saDM

— Ben Fennell (@BenFennell_NFL) September 30, 2018
As The Draft Network's Trevor Sikkema puts it,
"He has the burst and the bend, but even around that, he's savvy with how he weaves his way in between blockers on the interior and when being double teamed, he has a motor that is tough to find for defensive linemen."
That last part should hit home for Falcons fans. Part of what makes Takk so special is that motor, to, in his own words, "get to the damn quarterback." Polite brings that same effort to the table as well as a personality that's not too different from Takk's.
The only question now is whether the Falcons will be picking too early to rationalize selecting the Florida Gator pass rusher? If he's not available by their second round pick, another name from the list I'll throw out there is Old Dominion defensive end Oshane Ximines.
How would you describe @ODUFootball's Oshane Ximines? 🤔

Don't forget to tune in to ODU 🆚 FAU at 4 pm CT / 5 pm ET on @WatchStadium! pic.twitter.com/uG2argB92c

— Conference USA (@ConferenceUSA) October 6, 2018
Currently tied for second-best in the FBS with 7.5 sacks, Ximines has been a consistent terror all four years of his Monarch career. His game tape against Virginia Tech this year, in which he notched 2 sacks, is very reminiscent of Khalil Mack's game against Ohio State in 2013.
That game put Mack on the map of NFL scouts and Ximines's performance against Tech is having a similar impact on his pro prospects. Keep an eye out for him in the day two range.
Question #3: Where do the Falcons go from here?
Mired in a three game losing streak in which the defense has looked progressively worse each week, the Falcons have very little margin for error the rest of the way if they still want to make anything of this season. Some have suggested the front office needs to make a move to jumpstart the team, particularly the defense, but the fact is Atlanta has less than $3.9 million in cap space at the moment.
Don't forget, a Grady Jarrett contract extension remains a top priority, with a mid-season deal still very much in the cards. If that's the case, $2-3 million of that agreement will hit this year's cap, leaving even less remaining to improve their ailing defense.
Therefore, the team has no choice but to proceed forward with their "next man up" approach, much to the chagrin of many disgruntled fans.
The good news is the combined record of the Falcons' next five opponents is 9-13-1. So if there's any time to go on a run, this would be it. And with Deion Jones available to return from IR in the fifth and final game of this stretch, the team has all the more incentive to make good on these next four contests.
But whatever happens, here are the positives to take from this season.
We now have answers about the depth guys on the roster such as Damontae Kazee, Duke Riley, and Wes Schweitzer. Some good; some bad.

The 2018 rookie class has lived up to its lofty billing. Calvin Ridley has been as advertised opposite Julio Jones; Deadrin Senat looks every bit the part of the long-term answer at nose tackle; Ito Smith is more than capable of handling the RB2 duties in 2019 and beyond; and Isaiah Oliver, Foye Oluokun, and Russell Gage have flashed their potential for the future.

And last but certainly not least, the offense is back to its old self and has done so without the help of Kyle Shanahan.
Photo By Jason Getz-USA TODAY Sports