by Steve Cohen
Not long after his arrival in Atlanta in 2008, Thomas Dimitroff was quickly regarded as the clean-cut, cool-haired, smartest-guy-in-the-room. But a few years later, Dimitroff hit rock-bottom, imprisoned by his numerous misjudgments in both the draft and free agency. The formerly bright-eyed wunderkind hardened into a grizzled, detached, stone-faced shell of his former self, and murmurs grew that he was a dead man walking for the Atlanta Falcons franchise.
But then the narrative took a surprise twist.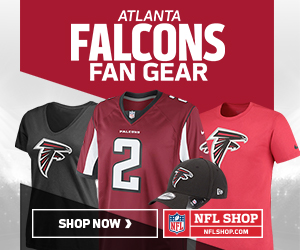 What the Falcons audience had overlooked was that Dimitroff had been slowly, methodically digging himself out from his hole. Fans had been so focused on his past mistakes and seemingly dire predicament that they didn't realize that Thomas actually had a hammer buried in his draft bible, if you will.  As the great Ellis Boyd Redding would say, Thomas Dimitroff managed to crawl through a river of [expletive] and came out clean on the other side. And so it was that through the course of the Atlanta Falcons 2016 season and 2017 postseason, Thomas Dimitroff found his redemption.
*          *          *
Dimitroff Arrival and Early Success
In the wake of the Falcons' Vicktrino calamity of 2007, Thomas Dimitroff was installed in 2008 to essentially reboot the Falcons franchise. With numerous high, extra picks in the 2008 draft (following extra selections in the 2007 draft), Dimitroff rebuilt the team, most importantly by handing the franchise reins over to quarterback Matt Ryan. Dimitroff's biggest free-agent acquisition that offseason was San Diego Chargers backup running back Michael Turner, who almost single-handedly jump-started the offense, with Turner rushing for nearly 1,700 yards in his first season with the Falcons. Dimitroff won Executive of the Year honors after that first season in 2008, shocking league observers by emerging with a playoff-caliber roster and expunging the awful stench of
 

pig sooie

 

and

 

rotting attack dogs. Two years later, he won Executive of the Year honors again having assembled a roster that led the NFC by winning 13 games and having produced winning consecutive seasons for a franchise that had never achieved that seemingly modest milestone in its first 40-plus years of existence.

Looking back, there was reason why fans thought Dimitroff was the greatest thing to come from a GM since the Cadillac: in those early years, it looked quite possibly that his early draft classes (especially 2008) could be historic and that his re-signings and other moves could prove to be prophetic.
2011 Reassessment
Then, in 2011, Dimitroff went all-in on the Julio Jones trade. That trade was such a unique, outside-the-box move that–when it didn't have the apparently-desired effect of immediately bringing the team closer to an NFL championship in 2011–it led to additional scrutiny and a reevaluation of the track record of the man directing the franchise. The realization began to set in that maybe Dimitroff wasn't actually able to turn every draft pick and signing into gold, as fans had originally thought or hoped. The warts in Dimitroff's early draft classes and free agent re-signings began to become more apparent. Draft picks such as Peria Jerry, Christopher Owens, Lawrence Sidbury, and Mike Johnson all proved to be more limited players than originally expected. Wide receiver Michael Jenkins–who was re-signed to a generous multi-year contract after the 2008 season–failed to blossom into anything more than a complementary receiver. The 2008 draft class–which by 2010 was shaping up to potentially be an all-time great draft class–wound up essentially being Matt Ryan plus a few decent but upgradeable starters.
In addition to the reevaluation of Dimitroff's prior missteps, the Julio trade led to future missteps as well. With fewer selections available in 2011 and 2012, that meant that the pressure was on Dimitroff to "hit" on the few picks he had remaining in those two drafts. Oopsie.  His 2011 draft class aside from Julio was punter Matt Bosher along with some role players. His 2012 draft class was far worse, "headlined" by offensive linemen Peter Konz and Lamar Holmes. After four straight years of seemingly going "off the draft board" with his 3rd round picks (Chris Owens, Corey Peters, Akeem Dent, Lamar Holmes), Dimitroff started gaining a reputation among Falcons fans and observers for being a poor mid-round drafter.  Additionally, while Dimitroff was renowned for identifying cornerback talent during his tenure in New England–including Asante Samuel, among others–none of his several CB draftees through 2010 wound up developing into solid NFL starting cornerbacks. The disappointments included Chevis Jackson, Chris Owens, Dominique Franks, William Middleton, and Wilrey Fontenot.
The draft struggles that were becoming apparent by 2011-12 were magnified by some big free agent misses during and leading up to that stretch. Most notably, Ray Edwards was signed to a big contract in 2011 to provide a pass-rush complement to ace pass-rusher John Abraham. But Edwards provided nothing to the team's pass-rush and didn't even last two full seasons on the roster. Dunta Robinson was brought in to be the savior to the Falcons' secondary in 2010, but it was immediately obvious that he was inferior to the much-more-consistent playmaker on the other side, Brent Grimes. Other, more modest forays into free agency like Vince Manuwai and Lofa Tatupu bore little fruit. The lack of development at some positions (TE, WR, CB) meant that the Falcons were forced into a revolving door of subpar talent to fill out its 53-man roster, and those roster defects often seemed to hamstring the Falcons from taking the next step to becoming a great franchise, and often proved to be glaring during playoff defeats.
Indeed, at the time that Dimitroff's draft/free agency struggles began to become more apparent, his lieutenants began leaving for their own GM jobs. Les Snead was the Falcons Director of Player Personnel until 2011, when he left to take the Rams GM job. The next man up on the scouting staff was David Caldwell, who the Jaguars plucked from the Falcons' staff in 2013. Not only did the Falcons lose Snead and Caldwell, but each brought a handful of Falcons scouts and front office members with them when they left. So, as Dimitroff's mistakes became magnified, questions began to surface: Were his underlings responsible for his success? Was there too much brain drain from the Falcons staff? Was Dimitroff wrongly given too much credit for the Falcons' early successes?
While the 2012 season was very successful with the team nearly reaching the Super Bowl—led by the offensive firepower of Matt Ryan, Roddy White, Julio Jones, and Tony Gonzalez—the bottom fell out the following year. That post-2012 free agency period turned out to lead to even more questions for Dimitroff, as—in addition to letting their top cornerback Brent Grimes walk in free agency—the Falcons awarded perennial injury-prone underachieving offensive tackle Sam Baker a 6-year, $41 million contract that was questioned the moment it was announced. When Baker proceeded to sustain a major injury partway through the 2013 season–after a career filled with repeated injury–the criticism of Dimitroff began to grow louder.
Realizing that Dimitroff was maybe not as infallible as once believed, the Falcons brought on Scott Pioli–his former mentor in New England–to the front office in 2014, perhaps to restore some of the brain that had been drained via the Snead and Caldwell departures. But the Falcons opened the 2014 free agency period with some relatively head-scratching signings.  While the fanbase assumed that the Falcons would seek to improve their athleticism via a top available pass rusher (Dimitroff often spoke to the media about the need to add "urgent athleticism"), the Falcons opened the 2014 free agent period by building exclusively in the trenches, giving sizable contracts to interior linemen Paul Soliai, Tyson Jackson, and Jon Asamoah. All three received richer contracts than anticipated and the fanbase reaction to the opening of free agency was summarized by many arched eyebrows accompanied by a smattering of talking-selves-into-maybe-this-will-work-out. The Falcons then used their top two 2014 draft picks on further trenches reinforcements (Jake Matthews and Ra'Shede Hageman) notwithstanding the fanbase's desperation for—and the team's seeming need of—pass-rush help. Not surprisingly, the team's pass-rush continued to be lackluster, the 2014 season ended in disappointment, and Mike Smith–Dimitroff's original handpicked, attached-at-the-hip coach was fired.
At that point, it seemed as if Dimitroff was barely holding onto his job. The Falcons made an odd announcement in January 2015 that Dimitroff would be the decision-maker going forward but that Pioli would be the actual prospect evaluator. Or something like that. The impression given by Arthur Blank and the Falcons was essentially that the Falcons were holding onto Dimitroff for now, and that it became likely or quite possible that newly-hired defensive guru head coach, Dan Quinn, would be freed up to hire his own guy down the road, maybe from the Seahawks or elsewhere. Or maybe the Falcons were laying the groundwork for Pioli to be the official GM and Dimitroff would be freed up to find himself some other job with no one's feelings getting hurt by an official "firing." Notably, Rotoworld's 2015 NFL GM rankings made the surprising move of considering Pioli the Falcons GM instead of Dimitroff. Given the Falcons' smoke signals, it was hard to fault Rotoworld for trying to read between the lines.
A strong 5-0/6-1 start for the Falcons in 2015 seemed to take the heat off Dimitroff temporarily. But once the team began collapsing during the latter part of the 2015 season, accompanied by Matt Ryan's seeming regression and Roddy White's obvious dissatisfaction with his role and the offensive game-planning, Dimitroff seemed on his way to official dead man walking status.  Rumors started swirling about which potential GM candidates were close to Dan Quinn who he might look to bring with him to Atlanta to chart a new course for the Falcons in 2016.
But, in a surprising turn of events, Arthur Blank announced after the 2015 season that Dimitroff would be retained.  (The only significant personnel department alteration made at the time was that director of player personnel and original Dimitroff hire Lionel Vital was let go.) For years, it had been Mike Smith who some assigned the "Rasputin" moniker for managing to avoid being fired despite annually coming up short. (The NFL origin of the "Rasputin" moniker belongs to Wayne Fontes, head coach of the Detroit Lions in the late 1980s through mid-1990s, credit to the great Chris Berman.) Now it was Thomas Dimitroff who emerged as "Rasputin."  How–the Falcons fans wondered–can we continue to give this guy chances despite all the obvious blunders we've seen over the years? How could Arthur Blank and Dan Quinn still be putting up with this guy? What do they see that we do not?
Little-Noticed Drafting Improvement
Well, a funny thing happened. While fans were focused on—and unforgiving for—the draft failures of 2012 and earlier, as well as some warts in the 2013 and 2014 classes, Thomas Dimitroff and company were quietly assembling the pieces of a dynamic roster beginning in 2013.
The 2013 draft class produced two starting cornerbacks in Desmond Trufant and Robert Alford, with Trufant arguably emerging as a top 5-10 NFL cornerback during the first 3.5 years of his Falcons tenure. That draft also brought in Levine Toilolo, who despite being overmatched when thrown into the fire as a starting tight end in his early Falcons career, quietly blossomed into a capable blocking and outlet receiving TE by 2016. Ryan Schraeder was added to the mix as an undrafted free agent after the draft, who emerged by his third NFL season as a red-chip starting right tackle.
Dimitroff's 2014 draft class had its share of flameouts which caused immediate derision.  Dezmen Southward was a head-scratcher of a high 3rd round pick. The team also drafted four linebackers—a critical area of need at the time—but none of those four mid-to-late-round linebacker picks (Prince Shembo, Marquis Spruill, Yawin Smallwood, Tyler Starr) developed into NFL players. But, over time, the class measured up, producing three NFL starters (Jake Matthews, Devonta Freeman, and Ricardo Allen, who was drafted as a cornerback, released by Mike Smith's staff in his first training camp, but subsequently installed by Dan Quinn as the team's starting free safety) and a still-potential-laden sub (Ra'Shede Hageman).
The 2015 draft class was much ballyhooed during and immediately after the draft, but it failed to generate excitement during the 2015 season itself, with Vic Beasley, Jalen Collins, and Tevin Coleman all having relatively disappointing rookie seasons. But come 2016, Beasley turned himself into a top-shelf pass-rusher, Coleman was a crucial part of the running back rotation, Collins and Grady Jarrett were improving defenders in the rotation, and Justin Hardy became a cog in the Falcons wide receiver rotation.
And for the proverbial cherry on top, Dimitroff grabbed three day-one defensive starters in the 2016 draft with Keanu Neal, Deion Jones, and De'Vondre Campbell, with eventual 2016 starting tight end Austin Hooper thrown in for good measure. Rare are the draft classes where a team finds four starters with its first four picks, but, as of now, it looks like the Falcons may have done just that. And this was not a draft class that the so-called "experts" were very excited about last spring. And immediately after the draft, Dimitroff threw some additional sprinkles on top, signing Brian Poole, C.J. Goodwin, and Sharrod Neasman who rounded out the 2016 Falcons secondary, with Poole emerging as a key contributor at nickel corner.
In some ways, the Falcons' 2016 draft class brings to mind the New York Giants 2007 draft class, in which the Giants drafted four players Ahmad Bradshaw, Aaron Ross, Kevin Boss, and the other Steve Smith, all of whom proved crucial during the Giants playoff run to carry the team to an unforeseen Super Bowl victory.
In sum, Dimitroff's last four draft classes (not including undrafted players) produced somewhere in the magnitude of 11 starters and five key contributors. Those draft classes proved crucial for building the Falcons' defense at all three levels, including their entire secondary, their best pass rusher, and their top two linebackers. That type of production in the draft is what has led to the team's 2016 emergence. The Falcons have gone from one of the least talented teams in the league during their 2013-14 bottoming-out to a deep-playoff-run-quality roster.
Don't Forget the Veterans
While Dimitroff's drafting track record has done a complete 180, his free agency performance has also improved in recent years. Alex Mack was a rare big-money free agent signing that paid enormous dividends for the Falcons. Other recent additions like Mohamed Sanu, Chris Chester, Dwight Freeney, Brooks Reed, and Adrian Clayborn–some of which were questioned at the time–proved to all be key for the 2016 Falcons. A 2015 training camp trade for Andy Levitre also bore fruit despite being questioned by many both at the time the trade was consummated and during the course of 2015. A 2016 eve-of-the-season signing of Taylor Gabriel—that many assumed was insignificant bottom-of-the-roster-churning—turned out to add a new playmaking dimension to the Falcons' already-formidable passing attack.
The Dimitroff Redemption Arc
The NFL is such a what-have-you-done-for-me-lately league that it's relatively rare to see an arc like Dimitroff's Falcons arc play out. It's fair to say that few fans or observers would have been critical of Arthur Blank had he decided to move on from Thomas Dimitroff after the 2014 or 2015 season. Yet Blank's patience was rewarded with Dimitroff assembling a Super Bowl-caliber roster in 2016. Perhaps the fanbase underestimated Dimitroff's ability to learn from his early mistakes. Or perhaps the coaching of Dan Quinn and Kyle Shanahan has led to better player development than in the prior Mike Smith regime. Or perhaps Dimitroff-Pioli is simply a stronger duo than Dimitroff-Caldwell or Dimitroff-Lionel Vital. In any event, Thomas Dimitroff's redemption story is one that deserves to be recognized, especially in the face of years of some intense fanbase criticism.
There's a valuable life lesson in there that it's never too late to rewrite your legacy.
Now we just have to hope that Dimitroff doesn't leave Atlanta for Zihuatanejo any time soon.