What have we done?
We have created a monster – a horrific concoction of free agency and mock drafts into a Frankenstein of baseless analysis that makes no sense.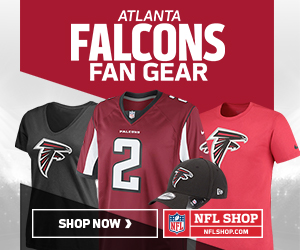 What we have done – in our shame and sadness – have crafted…a free agency mock draft. *lightening*
This horrid being will attempt to mock draft the Atlanta Falcons' free agency moves, including their own and people on the market. This won't be what we hope happens, rather, what we expect to happen.
We are deeply ashamed for crafting such a monstrosity of pain and punishment, but we have no other choice.
So, here it goes. Be gentle to this beast – his existence isn't his fault. It's all of ours.
FALCONS FREE AGENTS
SIGNING TO NEW DEALS
FB Patrick DiMarco
LB LaRoy Reynolds
DT Courtney Upshaw
LB Sean Weatherspoon
WR Eric Weems
S Dashon Goldson
I firmly believe the Falcons will re-sign Patrick DiMarco. His is the most logical of the free agency signings – a valuable part of the offense whose absence would legitimately have a negative effect on the team. He will not break the bank, and should be a reliable contributor for years to come. Easy.
The team showed trust in DT Courtney Upshaw in the playoffs, where he delivered.  I think Upshaw will get an extension that may be a little inflated for some fans' wishes, but the team may need to pay him to keep him, with his market likely in this DT class. I'd imagine the Falcons will do what's necessary to keep Upshaw around.
The rest are depth signings: LB LaRoy Reynolds showed his value in special teams and in rotational snaps on defense. The team likely values his versatility and leadership. Plus, extending his deal is an excellent way to shore up depth at a position where it's needed. The same goes for LB Sean Weatherspoon, who will likely take a hometown discount to stick with the Falcons. It's hard to see the team passing that up for depth and leadership purposes. WR Eric Weems had an up-and-down year in the return game, but the team may wish to bring him back on a one-year deal for depth and leadership (yes, a broken record, but y'know, that's what those signings are for). S Dashon Goldson may surprise you, but with S Kemal Ishmael potentially a candidate for a starting role elsewhere, the team may want to ensure they have veteran depth at safety going into training camp.
DEPARTING
DT Jonathan Babineaux
DE Dwight Freeney
G Chris Chester
S Kemal Ishmael
WR Aldrick Robinson
QB Matt Schaub
TE Jacob Tamme
TE Levine Toilolo
LB Philip Wheeler
LB Paul Worrilow
CB Blidi Wreh-Wilson
I hate seeing some of these guys go, but sadly, this may be the reality.
DT Jonathan Babineaux is a Falcons legend. He deserves a spot in the Ring of Honor, and a place in Falcon fan hearts for years to come. But, he's past his prime, and at a position of need, the team needs quality players at all spots. Babs leaving would sear a burning hole in my heart, but it may be the future at the moment. I wouldn't be surprised in the slightest to see him back, but then again, the team hosting DT Earl Mitchell may indicate they are looking to revamp defensive tackle.
I think DE Dwight Freeney retires. If he decides not to, then I think he'd still consider his options. He's only been in Atlanta a season, so he's not married to a return. I think it's extremely possible he comes back if he wants to play, but then again, he may wish to hang it up or head elsewhere. It's hard to tell, but I'm not sure we will know the answer for a while.
G Chris Chester and TE Jacob Tamme are two offensive starters I don't expect back. Both played admirably in their two seasons with the Falcons, but both are strong contenders to join Kyle Shanahan in San Francisco. I'd imagine that's where both end up. I also think WR Aldrick Robinson makes the trip to the Bay Area with Shanny, where he could have a bigger role at a thinner spot on SF's roster. That's a ditto for QB Matt Schaub and T Tom Compton in heading to California.
TE Levine Toilolo, to me, will get a bigger contract elsewhere with the shine of the Falcons' historic offense still on his helmet. He could want a larger role, and plenty of teams need quality tight ends, and have more cap space than Atlanta. I don't think he returns.
As for S Kemal Ishmael, I think he's good enough to start for a team, or at least compete for a starting gig. In Atlanta, he's a rotational guy. If that's his aim, then Atlanta is a fine spot for him to be, but then again, he could earn more elsewhere to compete/start. I'd hate to see him go, but that might be the reality.
Contributors LB Paul Worrilow, LB Philip Wheeler and CB Blidi Wreh-Wilson are depth guys I don't see returning.
NON-FALCONS FREE AGENTS/TRADE ACQUISITIONS  
DT Terrell McClain
DE Andre Branch
LB Alex Okafor
QB Dan Orlovsky
TE Austin Seferian-Jenkins (in a trade for a conditional 2018 pick w/NYJets)
RB Bishop Sankey (in a trade for a conditional 2018 pick w/Minn)
Hey, look, Cory has darts! And he's throwing them! At the free agent board.
I have no idea what the Falcons will do with the free agents on the market right now. No idea. No clue.
Right now, I have the Falcons signing three notable names – Dallas DT Terrell McClain, Miami DE Andre Branch and Cardinals OLB Alex Okafor. I've got them signing a new backup QB in Dan Orlovsky.
For McClain, it's because Vaughn McClure mentioned him, and I'm doubtful the team will sign DT Earl Mitchell (I've got him going to Denver now). He's a good run stuffer, and the team could use him. DE Andre Branch just … feels … right. I don't know why. He put up good numbers in Miami this year, and he's a Clemson guy! They say he's a priority for the Dolphins, but maybe Atlanta can get him. Something feels right there.
Okafor is the new Wheeler in this scenario, and maybe even a guy who can compete for the starting SLB role when Vic Beasley Jr. isn't back there. It's another one where I look and say, y'know, I could see it.
I've also got them making two trades for former Steve Sarkisian Washington guys – TE Austin Seferian-Jenkins and RB Bishop Sankey.
I also think they'll trade RB Terron Ward to San Francisco for a conditional 2018 pick to give the Niners a guy who knows Shanahan's running scheme.
I feel confident in nothing. This may all be bunk. But we predict. And we dream. About our predictions bring right.
Dream up, Rise Up Readers. Dream on.