When New England Patriots RB James White ran in the game-sealing touchdown to close out the Pats' miracle comeback, the jubilation filled the air for a great many in Houston.
The "goat" completed his magnum opus – Tom Brady orchestrated a history-setting deficit eraser that put a fifth ring on his hand and likely cements him as the best to ever play the quarterback position.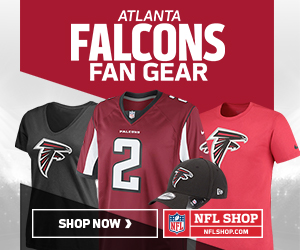 But, the fingers that type this story didn't stick around for the Lombardi presentation. No, no, this story is written by a fan of the team who relinquished the 28 point lead. This is about the other team in this year's big game – the Atlanta Falcons.
The Falcons' 2016 season was in and of itself, a miracle – a team coming off a dejecting 2015 collapse with not much to show for it but a trap win over an eventual Super Bowl team. The QB, Matt Ryan, was coming off a nightmare season – one that had fans questioning of Matty Ice could really be the one to deliver this long-suffering fan base to the mountaintop. The defense was porous and couldn't rush the passer. No offensive weapons, no depth, no nothing. What do you hang your hat on?
The incoming days didn't exactly inspire dreams of Houston – combine skirmishes, questions about free agent contracts, surprising draft picks. Really, only hope could get you through. Alex Mack was exciting; Sean Weatherspoon coming home was encouraging. Glimmers of hope got you to August, where the team etched itself as a gigantic question mark entering the regular season.
Week one – butt whoopin' by Jameis and the Bucs. But, then something amazing happened.
Headed into a road game not many folks gave them credit for, they turned it around. And they kept winning. And when they would lose, they'd come back stronger. And, the dice kept rolling in their favor. Through injuries came the next men up who flourished, through bad plays came great ones, through stalled drives came symphonies to the end zone. It takes the ball bouncing your way every now and then, but in the blink of an eye, the Falcons found themselves back in the playoffs.
Then, came Seattle. Resounding win. Then, came Green Bay. Resounding win. Now here's the Super Bowl. It's their time, right? This writer sure thought so. What better way to cap out this miraculous season than to take down Brady and Bill Belichick – the powerhouse of NFL play and coaching?
Well, for three quarters, dreams were becoming a reality. The Falcons executed brilliantly on both sides of the ball, delivering the kind of shock that we saw against the Seahawks and Packers. It was so close. We could taste it. The confetti was surely to fall on the Falcons. 51 years is a long time to wait for anything, but for Falcons fans young and old, the pinnacle was just a quarter away.
But, you read the intro. You watched what happened next. You saw the stats fly out the window.
Brady led the unbelievable comeback. The Falcons couldn't keep up. The sun began to slowly set on the happy ending. And then, it was over. 34-28. Better luck next year.
How to feel after a crushing loss on the world stage when you're one quarter away – there's no exact playbook for how to proceed. Everyone will deal with this one differently.
You can wonder why OC Kyle Shanahan – who will this week pack his bags and head to the Bay Area to coach the 49ers after a masterful 2016 season with the Birds – didn't run it at the end to set up a Matt Bryant field goal. You can sigh about RB Devonta Freeman missing the block on Dont'a Hightower. You can lament the defense not getting more stops in crunch time.
In football speak: the Falcons lost the game when they stopped scoring. That's how they've lost all season – when you slow down the offense just a hair, it opens a door. None of us wanted to admit this so, and for three quarters, it didn't seem as if New England could get enough stops. But, alas. This Falcons offense has been brilliant. Magnificent. A privilege to watch week in and week out.
But the long and short of it: you can't depend on your offense to score 30 points every week and expect to win the Super Bowl. Even when it's the Super Bowl you must win.
Call it a choke job if you wish. I see it more as experience clouding out inexperience in crunch time. The Falcons hadn't been this close before – the Patriots had just come off an emotional win to claim a Super Bowl two years ago. When the game looked to be over, it wasn't for those who counted. The greatest quarterback of all time can dig himself out of any hole. Tonight was our night until it wasn't. And, that's how it went.
Typically, this is the kind of sports loss that leaves a funk you don't shake off for years to come. This is a goose egg of epic proportion – a pothole you can't fill, a bad dream that takes a long time to wake up from. It reminds this writer a great deal of the last heartbreaking Atlanta loss – the 2012 NFC Championship game. Remember that one? Of course you do. 10 yards away.
Well, the 2016 season – the wonderful one – will scoot that one over. Now, the Falcons could be considered as "one quarter away." One quarter away from eternal glory. One quarter away from getting Atlanta its first championship since 1995. One quarter away from becoming champions.
I'll never forget how dejected I felt after that January 2013 afternoon loss. It truly felt as if the carpet had been pulled out from a wonderful future. I remember at halftime thinking about the possibility of heading to the Super Bowl that year – no way could that game have gone poorly, right? No way.
But, it did.
I remember just a few short hours ago, thinking after the third quarter about celebrating with a late dinner at the Waffle House, proudly scrolling through happy Super Bowl tweets and planning to order my proper Super Bowl gear. A happy off-season so close, so obtainable. No way they could walk out of there empty-handed, right?
Well, you know.
Once again, the Falcons and their fans find themselves at a sorrowful crossroads – one where ultimate victory was so close, but ultimately so far away. What went wrong? What could we have done differently? Could XY&Z could have been AB&C? What about this? What can we do?
After the 2012 season, the team botched its efforts to make up for that last ten yards. Outside of a few inspiring draft picks (we did get Desmond Trufant and Robert Alford from that crop, who both contributed immediately), the wheels fell off the program after that fateful Sunday afternoon all those years ago. It led to where we are now.
After tonight's latest gut-wrencher, I felt the same way as I did four years ago. Dejected, bummed out, speechless.
Sports are a funny thing. In theory, it seems ridiculous to worry about caring about millionaire adults who play with a ball for a living. But, theory can be darned tonight. Sports are important to us. They breathe joy into many lives – they're not the most important thing – not even top three or five – but they're important.
They bring people together in hard times, they help a rough day turn happy (and can certainly do the opposite), they're quite simply what dreams are made of.
So, there I was with so many of you, on the precipice of greatness, only, once again, to have the rug yanked out from under my feet. It doesn't feel good. It stinks. It's just bad.
After about an hour of sulking (completely acceptable after a major sports loss), I began to burrow out of my rabbit hole of sadness and read about the post-game comments. As strange as it sounds, the more I read, the more the blues went away. I came away with this, and it gives me more hope for the future than bad vibes for the now.
Dan Quinn has established an unbreakable brotherhood in Atlanta, and this brotherhood can withstand the worst to one day achieve the best.
In the midst of the New England flurry, beat writers began one by one to note how composed the locker room was. Shocked and saddened, sure, but unafraid to face this horror in the face and do their duty to answer for the collapse. Can you imagine? The world just saw you in your worst moment, and now, you must do your best to explain what just happened to a bunch of strangers. The Falcons handled it like men.
I saw social media posts from players here and there, and they gave me hope. They were thankful for the moment, the many that supported them and the big man above. They had perspective. That shows maturity. That shows that this team can weather the fiercest of storms – one that might not stop raining for quite some time.
I see, as one writer noted on Twitter, the brotherhood standing together when it matters the most. Want to see Dan Quinn's plan in action? Look at this team in the way they are handling the humblest of defeats. True champions can shoulder loss in the worst circumstances.
I don't know what the future holds for Atlanta. Tonight was an excellent opportunity to bring a Lombardi home to Atlanta, but it wasn't meant to be. As close as we got, it just wasn't time, though it certainly felt like it.
But, I believe in this team, in this fan base, in this city. I believe that we will shake off the dust and try once more to end this thing with a happy ending. I believe that the brotherhood will be under the confetti one day.
I believe it now more than ever because of this loss.
Go back to that somber 2013 afternoon. How awful it felt. But, if we aren't ten yards short, we don't get Dan Quinn, and we don't go to a Super Bowl. Tonight, we were one quarter away. It burns to think of how close we truly got. But, I believe in a few years, we will be laughing and cheering together, celebrating, looking back at this Super Bowl loss as what prompted us to even brighter days. I believe Dan Quinn is the shepherd to take this franchise to its first Super Bowl. I believe Matt Ryan will be under center, Julio Jones will be catching passes and our defense will be rushing the passer.
I can't confirm this is the future as I don't have premonitions or a DeLorean, but I sure as well believe in it. And, in sports, belief is the thing that keeps us all going.
Cubs fans believed – it took 108 years, but belief willed them a World Series. Cleveland believed when LeBron came home and overcame a 3-1 deficit to defeat the World Champions to give the city its first championship in five decades. It's gotten world-weary fan bases through some tough stretches, and the good days eventually came.
The Falcons are one of 13 teams not to bring a Lombardi back to their home base. There are a lot of great football teams out there, a lot that will stand to get better in 2017. I can spoil that some out there will think the Falcons are one that takes a step back – they'll think this franchise is cursed, doomed to dance the waltz of waiting until the end of time. They'll say Matt Ryan can't do it. They're chokers, losers, bums that will throw away any good at any moment.
To that, I say hogwash. Why? Because I believe.
Football doesn't just come down to Xs and Os – you must master these to achieve, of course, but just like any sport, it'll be belief that cements the championship. Tom Brady executed to the highest of his skills to win Super Bowl 51. But, he also believed that he could. The two pair together and are inseparable. Sometimes, you believe and you don't execute how you wish. But, rarely if ever do you execute properly without belief.
The only balm for heartbreak is belief. Anger won't do it. Fear of it happening again certainly won't do it. Facing reality helps in coming to terms with what happened, but it'll only get you so far in looking down the pike.
Facing reality, I see a football team that just took a shotgun blast to the stomach. I see an elite offense that may take a minor step back because of another coordinator change – not a catastrophic one, but one that won't be able to consistently put up 30 points. I also see a defense that is truly "sky's the limit." I see a front office who clearly gels with one another and can assemble top-flight talent. I see promise, vision and a locker room that will largely remain intact and only stands to improve. Ironically, I see a sounder football team in 2017 – one that may not be as electric to watch, but one that can still win 11+ games. I see that while this Super Bowl loss stinks times infinity, the Falcons will be okay.
But, I believe that this is just the beginning. I believe Dan Quinn has this team as tight as superglue, and that this loss will only push them to work harder and grow closer. I believe that brighter days are truly ahead. I believe that dwelling in the moment is necessary, if only to remember this as not just another failure, but as another launching point. I believe in this team, in its fan, and in the city. I believe the support won't dwindle. I believe the fun is just starting, Super Bowl loss be darned.
Think back to the 2012 season – the highlight of it – the Matt Bryant game-winning field goal against the Seattle Seahawks in the playoffs. As wonderful a moment as that was for the Falcons, just imagine how awful it was for Seattle.
You're a young, promising team who no one saw as a contender, at the precipice of something incredible – a road playoff win via stunning comeback against the number one seed in the NFC playoffs. You're young, talented and well-coached. But, in an instant, it all goes away.
The Seahawks brotherhood regrouped, got better and won a Super Bowl one year later. I see no reason why the Atlanta brotherhood can't follow in their footsteps. Dan Quinn helped orchestrate the culture for that team, and he will do the same for Atlanta.
Remember, pain is forged in the same fire. Sometimes, you must fail and fail spectacularly to achieve what you wish to achieve. You'll get close, you'll fight and fight and come up short. But, if you stay down, that's precisely where you'll stay. But if you get back up, the fight is back on, and anything is possible.
The Falcons under Quinn are brothers and fighters. They'll be back. As fans, this might be the worst it's been, but we'll get up right along with our team and fight to see another day. Because, a year ago, no one thought the Falcons would be downtrodden about losing a Super Bowl.
I can't tell you exactly where the Falcons will be in a year or in the years to come, but I've got a belief it'll be somewhere wonderful.
Perhaps it'll be in Minneapolis, fighting once again for the Lombardi in Super Bowl 52. Or in Atlanta for Super Bowl 53 in front of the home crowd. Or Super Bowl 54. Or 55.
But, it's coming, friends. It's coming. I can feel it. I believe it.
I can't tell you when or where, but I can tell you – it's coming. I really, really, really believe it.
Our motto isn't Rise Up for nothing. With Quinn, with Ryan, with Julio, with Beasley and Deion, we will rise up and bring the Lombardi home. One day.
I believe it.
Photo from AtlantaFalcons.com