Howdy, partners!
The Rise Up Reader Podcast is back with another fine edition of Falcons jabbing and gabbing, this time with The Falcons Wire's Andy Gallagher joining Mike and Cory for the fun.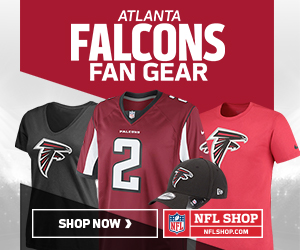 On the docket:
Team News: The guys discuss Peter Schrager's claims of the Falcons being even better on offense in 2017, the confirmed report of De'Vondre Campbell moving to SAM full-time, the sad report of WR Devin Fuller's ACL tear, RB Devonta Freeman's contract situation and what chances there are of a veteran offensive tackle joining the squad later in August.
Training Camp Stories: We get into the emergence of FS Damontae Kazee, CB Robert Alford's strong camp performance, why CB Jalen Collins might be getting limited reps in camp, what's going to happen this season between Freeman and RB Tevin Coleman, the possibility of WR Taylor Gabriel returning kicks/punts and the chances of UDFA standout WR Reggie Davis earning the last WR spot.
UDFAs with Andy: Andy has spent a good amount of time breaking down a good chunk of college film on the Falcons' UDFAs, and he shares his insights into which guys could crack the roster.
Be sure to follow along with Andy at his Twitter – @falcons_andy – and follow his work at The Falcons Wire.
And, follow along with Mike at @RiseUpReader and Cory at @CoryWoodroof47, and stay tuned for future episodes of the podcast!
Next week, we'll discuss further training camp happenings and looking ahead to the first preseason game against the Miami Dolphins.
Photo from AtlantaFalcons.com
Podcast: Play in new window | Download