Greetings, Falcons faithful!
Cory Woodroof here once again with a Falcons offseason recap! Part two takes us to the defensive side of things, with a splash of special teams to keep it interesting.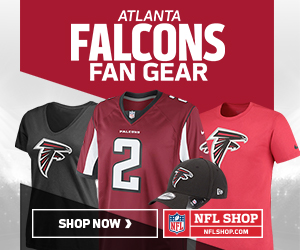 So, let's get started. 
NOTABLE ADDITIONS: DT Dontari Poe, DE Takkarist McKinley, DE Jack Crawford, OLB Duke Riley, CB Damontae Kazee, K Mike Meyer
NOTABLE DEPARTURES: DT Jonathan Babineaux, DE Dwight Freeney, DT Tyson Jackson, OLB Philip Wheeler, OLB Sean Weatherspoon
RETURN OF THE SACK
If the Falcons emphasized anything on defense this off-season, it's that there will be no complacency with the front seven under the tenure of Dan Quinn.
The team cut ties with Mike Smith-era signing DT Tyson Jackson, signaling the typical "we'll let this guy play out his contract" mentality has essentially evaporated under Quinn' watch. Jackson had his moments and was a good reserve, but his release was a relief on the salary cap.
Harder to stomach was watching Falcons legend/stalwart DT Jonathan Babineaux not be re-signed. "Babs" was as consistent as a player as has been in a Falcons uniform, but his late-career regression left him on the sideline more often than not in 2016 (his Seattle playoff game notwithstanding). Another fan favorite, OLB Sean Weatherspoon, is also unlikely to return, especially after the drafting of OLB Duke Riley. The sting will wear on, but the team was able to upgrade both spots.
DE Dwight Freeney's status is still a bit of a mystery, but if UDFA DE Chris Odom taking his old number is any indication, it's that the master of the spin move may have just been a one-year rental for the Birds.
Valuable reserve OLB Philip Wheeler also looks to go unsigned barring a change. Though, his "41" goes unclaimed, making you wonder if he's a phone call away from returning.
But, with departures come additions, and boy howdy, some additions they are.
The crowning jewels are DT Dontari Poe, the big fish of free agency, and first round pick DE Takkarist McKinley, the fiery sack artist of UCLA.
Poe gives the Falcons what they've sorely missed since releasing DT Paul Soliai – a big, nasty force in the middle who can stop the run. Poe's time in Kansas City landed him in two Pro Bowls (2013, 2014), where he was known for his run play and ability to disrupt the pocket due to his athleticism. Poe's been a sturdy DT – he's never missed more than one game in a season – though his struggles with back-related issues had some concerned as he came into the free agent market.
The former Chief won't be as heavily used as he was in Kansas City – the Falcons have a good rotation inside, which will allow Poe to limit his snaps and play to his strengths. A fresher Poe may get him back to his earlier-career form, and we all know Quinn's penchant for coaching up defensive line talent. The run defense gets a huge boost from Poe's presence.
McKinley is the kind of high-motor banshee Quinn has sorely needed to see his vision come to life.
One thing you know about Dan Quinn is he has his types. He likes them fast, physical, driven, team-oriented, and perhaps, a little on the wild side. With McKinley, you get all that and more.
The former UCLA Bruin posted up 10 sacks and 18 tackles-for-loss in his senior year on the West Coast, brandishing the kind of play that Quinn tends to gravitate to. With the Falcons, he will likely get reps off the edge right away.
He's the type of player who may Leroy Jenkins his way to eight sacks in his rookie year, and just as many penalty flags. He's got the heart and athleticism to fight right in on the Falcons' revamped d-line. Though, a shoulder surgery in March may limit his snaps early in Atlanta.
DE Jack Crawford comes over from Dallas and might be a nice rotational piece for Quinn to groom. Right now, he likely will take Tyson Jackson's snaps as a guy who plays inside and outside. He's on a 3-year deal, which will give him ample time to find his potential.
In the linebacking core, OLB Duke Riley joins his old LSU pal Deion "Debo" Jones as the new projected weakside linebacker. Riley is a guy known for his speed and athleticism (surprise, surprise), and the move allows OLB De'Vondre Campbell to move over to the strong side, where he may be able to tap into more of his strengths (he may also get some snaps as a rusher). Riley and Jones have established chemistry on the field, which will be a key for the transition.
Overall, the Falcons aren't sitting on their wings when it comes to improving the front seven. Old faces go, and new ones fly right in. The changes have some pundits wondering how special this unit has the chance to be.
Right now, expect improvement. Vic Beasley Jr., Adrian Clayborn and McKinley will be the primary rushers for the team this year, and Poe, Grady Jarrett and Ra'Shede Hageman will be leaned on heavily to create pressure inside. Debo, Duke and De'Vondre are the middle men – perhaps the most talented linebacking trio the team has seen in years.
Not to mention, versatile S Kemal Ishmael has moved to OLB and could get rotational snaps.
The potential for this to be the first truly great Atlanta Falcons front seven in history is there. Now, time to execute.
SAFELY IN THE CORNER
Outside of the front seven changes, things remain largely the same with the secondary.
CB/S Damontae Kazee is the new addition – the fifth rounder a guy who may be the new third safety and who is known for his ball hawking and tackling skills.
The addition of Kazee confirmed the reports that Quinn was considering running a three-safety set in Atlanta, and Kazee will likely see playing time sooner than some might expect.
He could also be the new slot corner, which would move CB Brian Poole to more safety duties. Where Poole and Kazee ultimately end up on the field in 2017 will be an underrated storyline for the Birds.
LOVE ME TENDER, LOVE ME TRU
The Falcons made a big move to re-sign CB Desmond Trufant in April to a 5-year extension.
Trufant is in the top-tier of cornerbacks in the league, and has days where he is the best at the position. The Falcons have a pleasant surplus at the position, but it would have been silly to let Trufant walk. He's a leader in the locker room and a game-changer on the field.
He and CB Robert Alford's extensions gives the team stability and longevity at their starting corner spots.
BY THE MANUEL
The Falcons elected to promote DBs coach Marquand Manuel from his position as secondary coach after the resignation of DC Richard Smith.
Quinn will still have a major presence in the play calling, but Manuel is regarded as a motivator and a great coach. He interviewed for the Jacksonville DC job after the 2015 season.
Expect no huge changes with this new hiring.
MONAY, MONAY, MONAY, MONAY (MON-AY)
The Falcons defense, at the moment, does not have any major lingering extensions on the horizon.
Clayborn, Poe and Hageman will be on contract years this year, and if all three play well, we could see Robert Alford/Ryan Schraeder-type extensions coming for them towards the latter half of the season.
AIN'T THAT A KICK IN THE HEAD
The only major special teams move was to add K Mike Meyer to the fray. He is unlikely to supplant Matt "Money" Bryant this season at kicker, though if he impresses, he could land on the practice squad to be groomed for more down the road. Bryant will be 42 when the season begins.
PROJECTED DEFENSIVE ROSTER PRE-TRAINING CAMP (+STs)
DL (9)
DE Takkarist McKinley
DE Adrian Clayborn
DE Derrick Shelby
DE Jack Crawford
DE Brooks Reed
DT Grady Jarrett
DT Dontari Poe
DT Ra'Shede Hageman
DT Courtney Upshaw
OLB (7)
OLB Vic Beasley Jr.
OLB De'Vondre Campbell
OLB Kemal Ishmael
OLB Duke Riley
ILB Deion Jones
ILB LaRoy Reynolds
ILB Josh Keyes
S (4)
S Ricardo Allen
S Keanu Neal
S Damontae Kazee
S Sharrod Neasman
CB (5)
CB Desmond Trufant
CB Robert Alford
CB Jalen Collins
CB Brian Poole
CB C.J. Goodwin
ST (3)
K Matt Bryant
P Matt Bosher
LS Josh Harris
Practice Squad Holdovers
DE Chris Odom
ILB Jermaine Grace
CB Taylor Reynolds
FS Deron Washington
DT Tani Tupuo
Have anything you'd like to add to our defensive/special teams offseason review? Sound off below in the comments section.
Photo from Nola.com