In lieu of draft grades, the Rise Up Reader Falcons 2017 Draft Recap will be updating thoughts on the four (or more, depending on a trade) draft picks the team makes over the three-day stretch of the 2017 NFL Draft.
Feel free to share your thoughts about the new Falcons with us in the comments!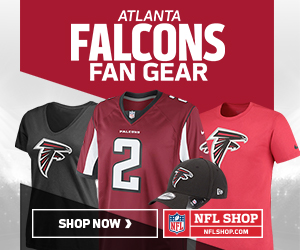 So, without further ado…
FALCONS UDFA TRACKER HERE (UPDATING) 
San Jose State LB Christian Tago
Arkansas State DE Chris Odom
Portland State C Cam Keizur
Citadel FB Tyler Renew
Auburn OL Robert Leff
San Diego State OL Daniel Brunskill
Iowa State CB Jarnor Jones
Pittsburg State FS Deron Washington
Robert Morris DB Marcelis Branch
UConn OL Andreas Knappe
James Madison CB Taylor Reynolds
Miami (OH) DE J'terius Jones
South Carolina DE Darius English
Georgia S Quincy Mauger
Univ. of Texas – San Antonio S Jordan Moore
Penn QB Alek Torgerson
South Alabama WR Josh Magee
Southern Miss OL Will Freeman
Boise State OL Travis Averill
Kansas State WR Deante Burton
Texas Tech WR Reginald Davis III
Northern Iowa CB Ray Buchanan Jr. (mini camp invitation)
QB Austin Trainor (formerly of the Bills) (mini camp invitation)
Jacksonville State DE Desmond Owino (mini camp invitation)
Southeastern Louisiana DB Will Hines (mini camp invitation)
William & Mary RB Kendell Anderson (mini camp invitation
Marshall DE Gary Thompson Jr. and Miami LB Jermaine Grace were originally reported to be signees, but they were not confirmed by the team. They could be mini-camp invitees.
Note: Some of the names above could be tryout players 
Final Thoughts on the 2017 Falcons Draft Class
The Falcons, like in 2016, went for a balanced approach in gathering young talent for their roster. New DE Takk McKinley is the centerpiece, a high-motor, high-ceiling pass rusher who can come in right away and contribute, perhaps taking the place as Vic Beasley Jr.'s bookend for years to come. LB Duke Riley and CB Damonate Kazee figure to rotate early on defense, with Riley playing the weakside and Kazee potentially playing either the slot at corner or some free safety. G Sean Harlow and TE Eric Saubert will need to post up impressive camps, with both likely considered depth pieces right now to be groomed by the coaching staff for more down the road. RB Brian Hill is the wild card — an obviously-talented RB with the numbers to back it. His inclusion could force the Falcons to put him on the field with Devonta Freeman and Tevin Coleman.
The themes of this third draft under Quinn and company:
Quinn has an M.O. — fast, physical, athletic, team players, warrior mentality, willing to be coached-up — and that's not going to change as long as he's the head coach.
The team isn't afraid to add talent at positions that they feel need improvement and will not stand for complacency at any position they feel needs an upgrade.
The coaching staff is leaning on past developmental successes like CB Jalen Collins and OLB De'Vondre Campbell to give them confidence they can further develop guys who need coaching up at the next level to succeed (Saubert and Harlow embody this).
The team is going to get the guy they want, every day (see, McKinely).
The team has been spoiled over the last four years — each draft since the 2012 catastrophe has given them building blocks to get them where they are today. Not every draft can do that, though, so expectations should be at a reasonable pitch, especially with the team's recent success giving them more latitude to take flyers on developmental guys as opposed to plug-and-play talents. But, as of now, guys like McKinley, Riley and Kazee look to be on the field early, with Hill a potential diamond-in-the-rough that could soften the blow of losing a Freeman or a Coleman down the road.
ROUND 5 – Pick 171 – TE Eric Saubert – Drake
The final pick of the Falcons' 2017 draft comes with TE Eric Saubert, a developmental tight end with plenty of intangibles that make you excited for his future. Saubert is known for his competitive edge and passion, making him another guy you aren't surprised to see Quinn draft.
NFL.com Lance Zierlein writes that "tape study is absolutely maddening on Saubert as it roller coasters from eye-popping potential to lapses in concentration and effort as a blocker. Saubert's speed and athleticism will get him open and he should test well at the combine. Teams will have to balance the flashes with the drops and decide how early they want to pull the trigger on a tight end with starter's potential but a low floor."
Saubert will slot in as a depth tight end for Atlanta going ahead, with TEs Austin Hooper and Levine Toilolo etched firmly as the team's two starting tight ends going ahead. Saubert's upside is irresistible, but he may need a season to develop before becoming a larger contributor down the road. Right now, he's likely the third or fourth TE on the roster, depending on the development of TEs Joshua Perkins and TE D.J. Tialavea. The team has plenty of options in the tight end core at the moment, which should spur great competition for the depth roles.
ROUND 5 – Pick 156 – RB Brian Hill – Wyoming 
The Falcons were reported to be in on a young running back, and they used their other draft-acquired fifth rounder on Wyoming RB Brian Hill, who is known to be a grinder and had great production in college (he had 22 rushing touchdowns last season).
NFL.com Lance Zierlein writes that "Hill has a good combination of size and speed and is able to grind out additional yardage for himself but is not necessarily a power runner. Hill is not a rhythmic runner and may need a clearly defined run track. His experience in a running scheme that featured gap, power and zone plays should help him acclimate quickly into an NFL running game as he competes to eventually become a committee running back with some value as a third-down pass protector."
Where will Hill slot in with Atlanta? It's too early to tell. He has the talent and production to push for time at RB early behind de-facto starter Devonta Freeman and versatile RB Tevin Coleman. What this means for third string RB Terron Ward, who has put up good results in Atlanta, is also yet to be known. Hill will need to impress in training camp to get on the field early, but his drafting alone could hint Ward would be better suited elsewhere. He's talented enough to latch on to a roster, though he'll likely get training camp to make his case, potentially forcing the team to carry four running backs, along with a fullback. Hill's blocking will be something to watch going forward.
Hill photo from Trib.com
ROUND 5 – Pick 149 – CB Damontae Kazee – San Diego State 
Atlanta uses its first of two fifth rounders from Buffalo from the trade yesterday to pick up CB Damontae Kazee out of San Diego State. Kazee isn't particularly the type of defensive back we've seen drafted under Quinn, but he is a ballhawk, netting 17 interceptions while in school.
Where he fits on the roster is yet to be seen — he joins a crowded secondary group and could either fill in for CB Brian Poole for corner slot duties if the latter joins the free safety group or perhaps even factor in at free safety if Poole stays around at CB. It feels like Poole and Kazee won't be doing the same thing in the fall. But, you don't draft a play maker like Kazee to leave him on the bench. Expect Atlanta to get him involved early in his career.
NFL's Mark Dulgerian writes that Atlanta's "defensive coordinator Marquand Manuel, former DB coach, gets one of the best nickel corners in this class. Kazee is a "dog" with ball skills who should make his way onto the field early and often in the Falcons' subpackages next season."
ROUND 4 – Pick 136 – G Sean Harlow – Oregon State 
The Falcons add a surprise guy to their roster in G Sean Harlow — not a name on the fingers of Falcons analysts (including yours truly) throughout the draft process. Harlow joins starting LG Andy Levitre as the second Oregon State offensive lineman on the roster, and figures to compete with Wes Schweitzer and Ben Garland for the starting right guard spot.
He's known for his run blocking, which is a good thing, considering how important that is to the zone scheme.the team runs. The jury is still out on how much he'll contribute in his first year, but he figures at least to be excellent depth at the position, and maybe even a starter down the road, if not this fall. Quinn praised him for his worth ethic soon after the pick, and he's got ties to OC Steve Sarkisian from his high school days after the latter recruited him. Some analysts don't see him as an immediate starter, however.
ROUND 3 – Pick 76 – ILB Duke Riley – LSU 
The Falcons went out and got another defensive linebacker who's fast. I'm sensing a trend here.
After trading out of the second round with Buffalo and picking up Buffalo's third rounder and two extra fifth rounders (which definitely helped after the McKinley trade), the Falcons nabbed a new linebacker in Duke Riley of LSU, who rejoins his old teammate Deion Jones in Atlanta.
The team passed up drafting a new guard or another pass rusher to nab Riley, who NFL.com's Lance Zierlein writes is a "one-year wonder who produced at a consistent level despite his average athleticism and lack of starting experience. While he's mindful of his responsibilities, he's not overly physical and his limitations could tie him to roles as either a WILB in a 3-4 or WILL in a 4-3."
Quinn noted that Riley will start out as an ILB and play the weakside in Atlanta's scheme, also noting they'll find ways to get Riley, Jones and De'Vondre Campbell on the field.
Campbell improved drastically over the 2016 season, and his range and sideline-to-sideline speed likely keeps him the starter on the weakside heading into 2017. Plus, he's just an all-around solid player who only stands to get better. He may have a new role somewhere down the line, with Riley earning the weakside spot soon, but for now, expect Riley to be a rotational guy who can take his time to find his footing in the league.
Also, is he now the Falcon with the best haircut?
Perhaps, perhaps.
Overall, the top two picks should be the final touches on Dan Quinn's Falcons front seven for the future, unless the team picks up a young DT tomorrow. He's got his guys — time to let them loose.
Tomorrow, the Falcons pick in the late fourth and three times in the fifth. Expect Trader Thomas to be active with three fifth rounders in his pocket.
Positions to look for: guard, safety, running back, tight end, defensive tackle, offensive tackle (swing), cornerback, quarterback 
Riley photo from Scout.com
EYE ON THE NFC SOUTH AFTER ROUNDS 2 AND 3
The Panthers continued to add to their offense with WR Curtis Samuel, a speedy deep threat, and T Taylor Moton, who likely slots in at RT. They also added DE Dasheon Hall, who was DE Myles Garrett's counter-punch at Texas A&M — he's got fans in the draft community. The Saints are committing to running the ball, going after versatile RB Alvin Kamara. With S Marcus Williams and OLB Alex Anzalone, they're also using draft capital to add talent to their defense — Williams likely slots in at FS, while Anzalone gets rotational reps. They also added DE Trey Hendrickson to help their pass rush. The Buccaneers nabbed FS Justin Evans to add to their safety stable and talented WR Chris Godwin to continue to make Falcons fans nervous at what the Buccaneers offense might be able to throw at them in 2017. They also picked up an LSU linebacker for themselves in ILB Kendell Beckwith late in the third.
Right now, all three teams are adding good players, with Carolina's additions to its offense the most foreboding of the moves.
ROUND 1 – Pick 26 – OLB/DE Takkarist McKinley – UCLA
Acquired through a trade with the Seattle Seahawks, who received Atlanta's 31st overall pick, their third rounder and their seventh rounde
Well, that was unexpected. But, it really shouldn't have been.
After two months of banging our heads on the wall, trying to figure out what in the world the Falcons were going to do with that first round pick, the front office has made their choice.
It's someone fast. And physical. And a perfect match for The Brotherhood mentality Quinn cherishes.
So, it's a Dan Quinn first round pick.
OLB Takkarist McKinley (who Quinn told on the phone will be playing defensive end in Atlanta in their inaugural phone conversation last night) embodies the kind of player Quinn has stockpiled in Atlanta since being hired in 2015. He has a M.O. for his locker room, and he seems to be very careful in his roster curating.
McKinley was known in college for, yes, being a fast and physical pass rusher with a relentless motor and overflowing passion. His story off the field is what drives him – after being abandoned by his birth mother as a child, his grandmother took him in and raised him. Before she passed away, McKinley promised her he was going to make it out of his rough childhood (rooted in Richmond, California), get recruited by a D1 program and make it to the NFL.
The young pass rusher accomplished that goal Thursday night, and he was not shy to share his story with the world. He brought a photo of his deceased grandmother with him on stage, proudly proclaiming his life story to the onlookers and viewers at home. Emotions were likely at an all-time high for McKinley in that moment (it's since gone viral – being a splendid mixture of powerful and also kind of funny), but there's no humor to the mentality McKinley has. He's clearly a player forged in fire, and that's the kind of go-for-broke edge Quinn loves out of his players – particularly the ones who he unleashes on opposing QBs.
So, we know we're getting a warrior. How will he play?
Lance Zierlein of NFL.com writes that McKinley is an "ascending edge prospect who racked up impressive TFL and sack numbers this year despite a relatively raw approach and skill set. He's a little stiff in his lower body, but flashes good athleticism once the ball is snapped. McKinley's motor is a translatable characteristic, but improved hand usage and pass rush mechanics are what could elevate his game to another level as a starting, 3-4 outside linebacker."
There are concerns about McKinley's health – he was sporadically injured in college, and he had a pre-draft shoulder surgery that could leave him limited in off-season workouts and in training camp. But, he's ahead of schedule on his shoulder rehab, which is encouraging. The team maintains that McKinley will be ready to go in week one against Chicago.
I don't do draft grades because I think they're stupid. Teams should do whatever they need to however they need to in order to get the player they feel will get them ahead, and grading those moves seems like a pointless endeavor until the player gets time to prove his mettle for at least two years. Losing a third and a seventh will immediately become irrelevant if McKinley has a great rookie year and turns into a great player. But, with his injuries and possible need to be coached up a little to play at the NFL level, expectations shouldn't be too burdensome on the new Falcon. He's not needed to "save the pass rush," as former first rounder Vic Beasley Jr. was.
Right now, McKinley could produce a little more than Beasley did in in his rookie year, due to his intense motor, something Beasley worked on once in the league. Where his ceiling is has yet to be determined. He's got moxie and the kind of athletic tendencies that tend to translate well in a Quinn defense.s
But, it's clear that with the trade up, the Falcons got "their guy," a Quinn guy, and that's tended to work out pretty well so far.
He's now got his bookend pass rushers. What's next?
McKinley photo from Getty Images
EYE ON THE NFC SOUTH AFTER ROUND ONE
The Carolina Panthers picked RB Christian McCaffrey, which adds versatility to their offense and return game. The move places great urgency on the defense to keep the Stanford Heisman finalist in check. He'll no doubt be a tough guy to go up against. The New Orleans Saints added CB Marshon Lattimore, who many regarded as the best corner in the draft. He could be the X-factor to helping a fledgling Saints secondary and will likely be tasked day one with going up against Julio Jones. He makes the Saint defense stronger. They also added OT Ryan Ramczyk, a curious selection. Right now, Ramczyk doesn't have a starting spot waiting for him, but he could be the heir apparent for veteran RT Zach Strief. Hat tip to the 49ers for jumping up and getting ILB Reuben Foster, who was the Saints target at 32. The Tampa Bay Buccaneers nabbed a falling TE O.J. Howard, a polished pass-catcher who will add yet another dimension to the Bucs' offense. It's still early to get too worked up over what the Bucs' offense could do in 2017 — the offensive line is still a work-in-progress — but, they've got pieces in place to present a challenge for the Falcons twice a year. It'll all depend on QB Jameis Winston, though, and the protection he gets.
On to round two tonight, where the Falcons pick at 63. Their third now belongs to Seattle.