As we gear up for the season, Rise Up Reader will provide weekly roster updates as to what they think the final 53-man count will look like the for the Atlanta Falcons.
These will be published towards the end of the week, often, around the time of the preseason game. The next edition will be published after the Birds take the field at Pittsburgh. Here's the second look.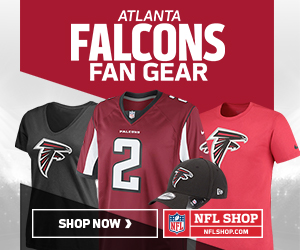 QB (2)
Matt Ryan
Matt Schaub
After Matt Simms struggled and Schaub was held out for only a few plays (and other fringe roster positions began to heat up), the team now only carries two quarterbacks. Simms will need to improve his performance to get back on this list.
RB (5)
Devonta Freeman
Tevin Coleman
Terron Ward
Brian Hill
Derrick Coleman
Terron Ward's inspired play is another reminder he's likely going to make this team this year, but Brian Hill's potential/draft status/danger of being plucked off the practice squad by another team has the Falcons carry four running backs.
WR (6)
Julio Jones
Mohamed Sanu Sr.
Taylor Gabriel
Justin Hardy
Andre Roberts
Reggie Davis
No changes here. Davis balled out against Miami, showcasing his speed, route-running ability and hands. WR Marvin Hall should be the favorite to land the practice squad spot as of now, while Nick Williams and Anthony Dablé will need to impress to fight Davis and Hall to latch on before the dust settles. Plenty of time left.
TE (3)
Austin Hooper
Levine Toilolo
Joshua Perkins
TE Eric Saubert looked awfully raw in his NFL preseason debut. His blocking was off, and he was a non-factor in the passing game. Can the team afford to carry him on the roster this season? Does he need a year to develop before hitting the field? The fifth rounder might want to talk with FS Ricardo Allen about his ascent to starting in the NFL – if he does not improve, the practice squad might be his best destination. Perkins was also relatively quiet, but has had flashes before. Watch tight end if Perkins does not come through – it could be a spot where the team adds a veteran.
OL (9)
T Jake Matthews
C Alex Mack
T Ryan Schraeder
G Andy Levitre
G Wes Schweitzer
G/C Ben Garland
G Sean Harlow
G/C Cornelius Edison
T Daniel Brunskill
Brunskill earned some attention against Miami, and right now, is listed as the top backup to Jake Matthews. Time will tell if the coaches feels the need to bring in a veteran tackle, but right now, they may bit their tongue and give Brunskill the job. Andreas Knappe was relatively quiet against Miami, but should still be considered a possibility, as should Kevin Graf, who did not play Thursday night.
DEFENSE
DL (9)
DE Adrian Clayborn
DE Takk McKinley
DE Derrick Shelby
DE Jack Crawford
DE Brooks Reed
DT Grady Jarrett
DT Dontari Poe
DT Courtney Upshaw
DT Ra'Shede Hageman
The Falcons' UDFA upstart DE J'Terius Jones may be a victim of the numbers game. He's having a great camp and preseason so far, but the team may not be able to afford to keep him, with an added emphasis on the corner spot now that Jalen Collins is suspended. He's got to be a favorite to land on the practice squad. But, after Brooks Reed played well Thursday night, he feels more certain at this point than a UDFA. But, as someone noted on Twitter tonight, this is a forward-thinking front office. Maybe Jones makes the cut after all, but the pangs of Nordly Capi still burn strong.
LB (6)
OLB Vic Beasley Jr.
OLB De'Vondre Campbell
OLB Duke Riley
OLB Kemal Ishmael
ILB Deion Jones
ILB LaRoy Reynolds
Reports say LB Jermaine Grace has been running with the first team, and had his fans on social media (and evidently, with the coaching staff). But who gives? He does not have the experience Reynolds does, and the roster is tougher to fill after the Collins suspension. Keeping six corners will take from elsewhere on the roster.
S (4)
FS Ricardo Allen
FS Damontae Kazee
SS Keanu Neal
SS Sharrod Neasman
No changes here, though S Quincy Mauger flashed here and there Thursday.
CB (6)
CB Desmond Trufant
CB Robert Alford
CB Brian Poole
CB C.J. Goodwin
CB Deji Olatoye
CB Blidi Wreh-Wilson
After the Jalen Collins suspension came through, the team has a lot of thinking to do at the corner spot. Carrying six cornerbacks right now feels like the most likely option to fill in for Collins, who is off the roster until week 10. Olatoye and Wreh-Wilson are the first two up to bat, with both having experience (Wreh-Wilson had a nice game against the Dolphins Thursday).
STs (3)
K Matt Bryant
P Matt Bosher
LS Josh Harris
Still no conversation here. K Mike Meyer nailed a 50-yarder Thursday, which will help him make the practice squad.
PRACTICE SQUAD
QB Alek Torgersen
RB Kelvin Taylor
WR Marvin Hall
LT Andreas Knappe
TE Eric Saubert
DE J'Terius Jones
LB Jermaine Grace
S Quincy Mauger
CB Jarnor Jones
K Mike Meyer
TE Alex Gray
Newly-signed RB Taylor joins the list, as does fifth rounder Saubert, the upstart Hall, UDFA T Knappe, buzzed-about LB Grace and impressive corner Jones.
So, what do you think of my roster ramblings? Share below in the comments…
Photo from AtlantaFalcons.com