As we gear up for the season, Rise Up Reader has provided weekly roster updates as to what they think the final 53-man count will look like the for the Atlanta Falcons.
Here's the fifth and final look at our guesses for the 53-man roster with roster cuts looming.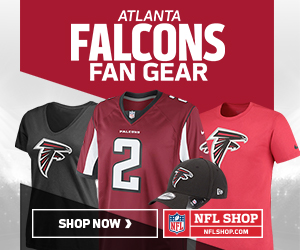 QB (2)
Matt Ryan
Matt Schaub
The quarterback position has felt sealed since Matt Simms' displayed his hot-cold streakiness in preseason. Alek Torgersen might be a practice squad guy – the team seems to like him.
RB (4)
Devonta Freeman
Tevin Coleman
Terron Ward
Brian Hill
Derrick Coleman
All the running backs you thought would make the roster, do end up making the roster! I love it when a plan comes together. Hill will be good one day; it's just not now. He will either be inactive or on the IR this season if his ankle hasn't healed. Ward won RB3 fair and square – he seems to get better every season.
WR (6)
Julio Jones
Mohamed Sanu Sr.
Taylor Gabriel
Justin Hardy
Andre Roberts
Marvin Hall Jr.
Hall wins the contentious WR6 job, though he might be inactive all season. Such is the life of a sixth wide receiver. Though, his special teams play might get him looks on game day. Reggie Davis joins the long lineage of flashy UDFA WRs who don't make it past the practice squad – at least not now. He's impressed to the point where not signing him to the practice squad would feel negligent. Fare the well, young Scrappy Nick. Here's to hoping Nick Williams ends up somewhere good.
TE (3)
Austin Hooper
Levine Toilolo
Eric Saubert
Joshua Perkins is not on this list, and I feel like that's wrong. But, I can't see where to fit him in. The roster is tight as can be right now, and it just doesn't feel like carrying 4 TEs is reasonable. Saubert's ascended throughout preseason from horrid to mediocre, which is enough to keep him around for his developmental period. He could be a stud one day. Darion Griswold could be a shocking 53 guy.
OL (8)
Jake Matthews
Andy Levitre
Alex Mack
Wes Schweitzer
Ryan Schraeder
Ben Garland
Austin Pasztor
Sean Harlow
It doesn't feel done here. All eight guys above will be on the roster, unless something freak happens with Harlow. Some call for another veteran tackle, but Pasztor's pedigree should be a balm for that roster ailment. Don't be surprised to see a new face here when it's all said and done, though.
DEFENSE
DL (9)
Takk McKinley
Adrian Clayborn
Jack Crawford
Derrick Shelby
Brooks Reed
Grady Jarrett
Dontari Poe
Ra'Shede Hageman
Courtney Upshaw
A defensive line group as deep as one has ever been in Falcons history. UDFA standouts Chris Odom (who put on a clinic against the Jaguars), and J'Terius Jones (a long preseason favorite), could both justify making a spot for themselves. The numbers game is a cruel one, though, and takes no prisoners. Odom and Jones could both reasonably be on the practice squad (Odom as a DE, Jones as a OLB), though. DT Joe Vellano could be a surprise keep here, too.
LB (7)
Vic Beasley Jr.
Deion Jones
De'Vondre Campbell
Duke Riley
Kemal Ishmael
LaRoy Reynolds
Jermaine Grace
The linebackers group feels pretty deep, too. Grace has put on the best preseason of any UDFA, and he's earned his spot on the roster. It would be a mild shock to see him anywhere else but the field this season, particularly with Reynolds ailing. Stranger things have happened, though, so we'll see if the LBs get a new face by weekend's end.
S (4)
Ricardo Allen
Keanu Neal
Damontae Kazee
Sharrod Neasman
No questions here. S Quincy Mauger went down with a knee injury Thursday night, might be a candidate for IR, or the practice squad if he's healthy.
CB (6)
Desmond Trufant
Robert Alford
Brian Poole
J. Goodwin
Deji Olatoye
Blidi Wreh-Wilson
The team keeps six cornerbacks in order to prepare a spot for CB Jalen Collins when he returns from suspension (week 11). Wreh-Wilson is a solid veteran who has, quite honestly, had the best preseason of the corners not named Trufant, Alford and Poole. He sticks. Jarnor Jones looks like a practice squad guy at best – one Quinn could develop for more down the road.
ST
Matt Bryant
Matt Bosher
Josh Harris
No changes here. K Mike Meyer feels like a practice squad lock as the heir apparent to Money.
10 POTENTIAL PRACTICE SQUAD HOLDOVERS
QB Alek Torgersen – The team seems to really like him, though he didn't play a ton this preseason. Don't be surprised if his tenure is done, but it'd depend on if they could find a better practice squad QB at this point. Torgersen knows the scheme, which helps him.
DE Chris Odom – His absolute domination against the Jaguars is more than enough to land him in the Falcons' development system. He's already a solid run defender and could work to become a Falcons pass rusher for the future.
RB Kelvin Taylor – The Falcons keep Taylor around to see if he can grow into being a rotational back. At worst, he's a good guy to have around for practice.
CB Jarnor Jones – Jones really had a nice preseason up to Jacksonville, where he struggled going against WR Dede Westbrook. He could develop into a nice rotational corner down the line.
WR Reggie Davis – Davis is a Georgia boy, and becomes the first Bulldog to don a Falcons uniform in quite some time. He could be a valuable asset in the future.
OLB J.T. Jones – If the team could find a way to make Jones a Vic Beasley Jr.-esque guy, he and Odom could co-exist on the same practice squad. However, their similarities could make the Falcons choose. Odom feels like he has a slight edge after Thursday, but if the team likes both guys, they'll make it work one way or the other.
S Quincy Mauger – He feels like an IR candidate at the moment, but if Mauger is healthy, he did more than enough to justify a spot here. He's got the athleticism the team likes at the position and isn't afraid of contact.
DT Tani Tupou – One of the underrated guys in preseason was Tupou, who nary did anything to make you question his skills, and was good at generating inside pressure. Could be groomed for more down the line.
LB Josh Keyes – Keyes was on the practice squad last year, has flashed plenty of potential and still has eligibility. If Grace indeed makes the roster and he doesn't get scooped up elsewhere, he feels like a safe bet to return.
K Mike Meyer – The young kicker has shown promise, and he could absolutely be the main guy down the road when Matt Bryant hangs it up.
So, there you have it. Time to get this whole regular season going, eh?
Photo from AtlantaFalcons.com