As we gear up for the season, Rise Up Reader will provide weekly roster updates as to what they think the final 53-man count will look like the for the Atlanta Falcons.
These will be published towards the end of the week, often, around the time of the preseason game. The next edition will be published after the Birds take the field at the new Mercedes-Benz Stadium to take on the Cardinals. Here's the third look.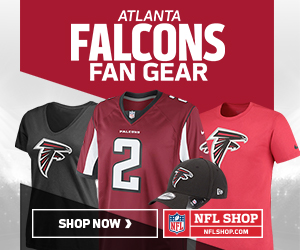 QB (2)
Matt Ryan
Matt Schaub
Matt Simms and Alek Torgersen have struggled mightily at times in their snaps this preseason, which might indicate the team goes out and tries to find another quarterback for the practice squad. Schaub tweaked his hand during the Pittsburgh game, but Dan Quinn indicated he was just fine.
RB (5)
Devonta Freeman
Tevin Coleman
Terron Ward
Brian Hill
Derrick Coleman
Ward continues to surge this preseason and should win the third running back job barring any snags. Hill looked better behind better protection, indicating the warning sirens for Hill's week one play were greatly exaggerated. He might end up on the inactive list most of the season, though.
WR (6)
Julio Jones
Mohamed Sanu Sr.
Taylor Gabriel
Justin Hardy
Andre Roberts
Marvin Hall Jr.
Hall and Reggie Davis continue to go back and forth as to who will win the sixth receiver spot if one does indeed exist. Davis seems to have the higher upside, though Hall continues to get higher reps and had a nice reel-in from Matt Ryan on the team's first team scoring drive. Davis has the better highlights and catches everything thrown his way, but Hall is getting the higher reps. Though, Nick Williams looms.
TE (3)
Austin Hooper
Levine Toilolo
Darion Griswold
Eric Saubert is still raw, though he had a catch against the Steelers. Four penalties in two games is a little troubling, though, and the practice squad still feels like his best landing spot, developing for 2018. Joshua Perkins' quiet preseason is a little jarring, and his roster spot is by no means safe. Griswold is very intriguing after registering more of an impact against Pittsburgh and receiving a pre-game shout-out from Quinn. He feels like the third best tight end on the roster at the moment. Perkins did flash oodles of potential last year, but where is he right now?
OL (8)
T Jake Matthews
C Alex Mack
T Ryan Schraeder
G Andy Levitre
G Wes Schweitzer
G/C Ben Garland
G Sean Harlow
T Austin Pasztor
Newly-signed T Austin Pasztor will more than likely assume the role of swing tackle, ending the debate as to which UDFA might win the job. Pasztor started for Cleveland as their right tackle last season, which should give Falcons fans some relief that there is an able body at the swing position. Pasztor should give the team more comfort to only carry eight offensive linemen this season. Harlow showed some improvement Sunday afternoon, which was encouraging. He's a lock, if you were wondering.
DEFENSE
DL (10)
DE Adrian Clayborn
DE Takk McKinley
DE Derrick Shelby
DE Jack Crawford
DE Brooks Reed
DE J'Terius Jones
DT Grady Jarrett
DT Dontari Poe
DT Courtney Upshaw
DT Ra'Shede Hageman
J'Terius Jones keeps coming on strong and really might right now have the in-line for a roster spot. He looked good again this week, and Quinn commented positively on his development. He might spend most of the season on the inactive list, but if the team likes what he can do on special teams, maybe he can see the field at some point this season. Though, remember Nordly Capi. Nothing is set in stone. DE Chris Odom also got a shout-out from Quinn post-game.
LB (6)
OLB Vic Beasley Jr.
OLB De'Vondre Campbell
OLB Duke Riley
OLB Kemal Ishmael
ILB Deion Jones
ILB LaRoy Reynolds
LB Jermaine Grace was injured this week, so the Arizona and Jacksonville games will be key for him to show what he's got if he's to win a roster spot. LB Josh Keyes had standout moments against Pittsburgh, but both he and Grace are victims to the numbers game right now.
S (4)
FS Ricardo Allen
FS Damontae Kazee
SS Keanu Neal
SS Sharrod Neasman
SS Quincy Mauger had a really nice interception against Pittsburgh, though nothing indicates Neasman is in danger of losing his spot.
CB (6)
CB Desmond Trufant
CB Robert Alford
CB Brian Poole
CB C.J. Goodwin
CB Deji Olatoye
CB Jarnor Jones
*CB Jalen Collins is suspended for the first 10 games of the season
The backup cornerback spots could change if a veteran is released or promising young guy hits the waiver wire here in about two weeks. Goodwin and Olatoye have had their ups-and-downs this preseason, and Wreh-Wilson was pretty quiet against Pittsburgh. Right now, Jarnor Jones' flashes edge Wreh-Wilson's experience off the roster for the sixth spot. Jones has turned in a pretty spirited effort over the first two weeks of exhibition play, though he bit one bad coverage moment that led to a touchdown Sunday. The team knows what it has in Wreh-Wilson – will they want to keep Jones around to watch him develop? Collins' suspension still dictates the team hold six corners for options (as far as we can tell), but if the team feels Jones has upside, he could win the spot. This doesn't feel settled.
STs (3)
K Matt Bryant
P Matt Bosher
LS Josh Harris
K Mike Meyer was doing some kickoffs Sunday, showing his versatility. He still feels like a practice squad possibility.
PRACTICE SQUAD
QB TBA
RB Kelvin Taylor
WR Reggie Davis
LT Andreas Knappe
RT D.J. Tialavea
DE Chris Odom
OLB Jermaine Grace
S Quincy Mauger
CB Akeem King
K Mike Meyer
TE Alex Gray
Right now, it doesn't feel like the future practice squad QB is on the roster. Changes: Davis makes his first appearance here, Odom takes J.T. Jones' spot and King takes Jarnor Jones' place.
So, what do you think of my roster ramblings? Share below in the comments…
Photo from AtlantaFalcons.com