Welp, that's all she wrote. With the Falcons' season ending at the two-yard line, it's time to put the 2017 season into perspective and ponder what lies ahead for this team.
Mike and Cory are back for the final edition of this year's Rise Up Reader podcast, joined by RUR contributor and fantasy guru Evan Birchfield to talk about what happened in Philly and how the Falcons can get back on track next year.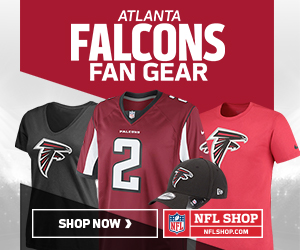 On this week's pod: 
Flying Too Close to the Sun: The Falcons' season bounced between close wins and mind-numbing losses, but their fatal red-zone flaw was their ultimate undoing. We discuss how they can improve with Sark and what personnel moves are needed this offseason.
A Falcon-y Free Agency: With key players like Dontari Poe, Taylor Gabriel, Adrian Clayborn, and Matt Bryant hitting the open market, we discuss the futures of each player and who we'd like to see back in red and black.
You Reap What You #SKOL: The guys laugh at the Saints and give their predictions for who will be playing in Super Bowl LII. Hint: we're not pulling for the Patriots.
Be sure to follow Evan on Twitter at @evanbirchfield and check out his fantasy football write-ups here on Rise Up Reader.
You can also follow along Mike at @RiseUpReader and Cory at @CoryWoodroof47.
Give us a "subscribe" on iTunes, and be sure to leave us 5-star review! We'll give you a Twitter and podcast shout-out.
Programming Note: Mike and Cory are hosting The Falcoholic Postgame Show this season, presented by Rise Up Reader. Subscribe to The Falcoholic on iTunes to give it a listen, or visit their website. 
Mike and Cory will be back on a bi-weekly cadence to talk free agency and the draft.
Photo from the AJC
Podcast: Play in new window | Download