The 2007 season was arguably the darkest in Atlanta Falcons history. Franchise quarterback Michael Vick's dog fighting and head coach Bobby Petrino walking out before the end of the season left the team in an interesting position.
While his reputation had undoubtedly taken a hit and his NFL future was uncertain, Vick put the Falcons on the map. His unmatched athleticism and highlight reel plays were the reason why many started following the team. But rookie general manager/head coach team of Thomas Dimitroff and Mike Smith decided to hit restart and on April 26, 2008, the road to recovery started.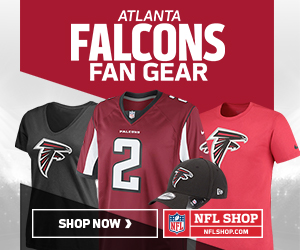 Vocal sections of the fanbase hoped to leave the draft with LSU defensive tackle Glenn Dorsey and Louisville quarterback Brian Brohm from the first two rounds. On the other hand, the Falcons had the 3rd overall pick and a young quarterback from Boston College was impressing scouts with his pro-readiness. While his ball security had been questionable, owner Arthur Blank was ready to move on from Vick and establish a new face of his franchise.
With that, the Falcons selected Matt Ryan. And here we are. Up to date. No? Alright then – let's do an evaluation of our quarterback after the first 11 seasons of his career (in some vaguely chronological order).
2008 Offensive Rookie of the Year
Prior to the most recent CBA, you might remember that the rules weren't in place limiting the earning potential of rookie deals. With fans clamoring to see their teams' expensive new toys, sitting the future of the franchise behind a veteran was even less appealing than it is now (although I don't think many can be blamed for not wanting another year of Joey Harrington and Byron Leftwich).
Having witnessed Jamarcus Russell and Brady Quinn, the 1st round picks from the previous year, struggle to adapt, Matt Ryan would have been forgiven for taking some time to settle in. In fact, Falcons fans had to wait until his… first play. Yep. As Herm Edwards said, "you play to win the game" and Mike Mularkey had no intention of hiding his new quarterback. Dropping back, Ryan was able to find Michael Jenkins on a skinny post route for a touchdown and the first 62 of his 46,720 passing yards and the story of Matty Ice in Atlanta had begun.
After finishing the previous season with a 4-12 record, Ryan led the Falcons to 11-5 in his debut season, making the playoffs and setting up a road game against two-time MVP Kurt Warner and the Arizona Cardinals in the Wild Card round. While the Cardinals ended up defeating the Falcons 30-24 en route to a Super Bowl appearance, Ryan set a rookie record with 26 completions in a playoff game and the Falcons had their quarterback.
4x Pro Bowler
I'm counting Matt's 2010, 2012, 2014 and 2016 seasons here and omitting 2018 because, although there has been speculation that he turned down the invitation, nobody seems to have had it confirmed. Personally, one of the many things that I would do if I was Matt Ryan is take every opportunity possible to boost my individual "honors" in anticipation of a future Hall of Fame conversation, but as a man with two small children it's certainly understandable if he wants to spend time with his family.
Still, that brings me nicely on to my next point… MATT RYAN WAS SNUBBED FOR THE PRO BOWL.
Even if he was originally named an alternate, as D. Orlando Ledbetter reported, that only spares the world from having to explain how Mitch Trubisky and Dak Prescott were deemed to have had better seasons. Matt's Ryan 4924 passing yards were the best in the NFC by 236 yards. His 35 touchdown passes were joint with Russell Wilson for the most in the NFC. Of the players who played 16 games, his 7 interceptions were the 3rd fewest after only Aaron Rodgers and Drew Brees (a player famously careless with the ball in the postseason). Matt Ryan shouldn't have had to be an alternate, but playing on a 7-9 team can skew perception.
Unfortunately for Matt, he's in the NFC. While the AFC was once known for Brady vs. Manning as two of the greatest ever squared off, it's now… well it's still known for Brady but we've seen more Blake Bortles than we would like, and Derek Carr made the all star game three years in a row.
2016 MVP, Offensive Player of the Year and 1st Team All-Pro
It was the best of times, it was the worst of times. The 2016 season was a rollercoaster. After a rocky 2015, pressure was mounting on Ryan. Aged 31, would he ever be able to take that step into the group of "elite" quarterbacks. His fit in Kyle Shanahan's system was being questioned and, while the majority of fingers were being pointed at the offensive coordinator, there were questions being asked about whether it was time to start thinking about Ryan's replacement.
A solid performance in the season opener against Tampa Bay was overshadowed by the loss but from week 2 onwards it became clear that the Falcons offense was something special. Barring a week 10 bout with the Eagles in which the Falcons were bullied in the trenches, the team scored points at will on their way to an 11-5 finish and a 1st round playoff bye. Averaging 33.8 points per game, the Falcons' 540 points tied the 2000 Rams' "Greatest Show on Turf" for the 7th most points ever scored in a season.
With a stacked NFC, though, Ryan would have to be at his best to lead the Falcons through the playoffs. And he was. In the two playoff games prior to the Super Bowl, he put up 730 passing yards, 7 touchdowns, 0 interceptions and a rushing touchdown. Unbelievably, Russell Wilson's Seahawks and Aaron Rodgers' Packers were swept aside by a combined 39 points.
By the time the NFL Honors rolled around, there was little debate as to who would be the big winner and Matt ended the night with the awards for Most Valuable Player and Offensive Player of the Year. During the regular season, he completed 69.9% of his passes for 4944 yards, 38 touchdowns, 7 interceptions and a passer rating of 117.1. He threw touchdown passes to 13 different receivers, including Josh Perkins and DJ Tialavea, an NFL record.
We all now how the season ended and how, if it hadn't been for any of a number of extremely unlikely plays, the team would have won the Super Bowl. But they didn't, and, despite putting up the 4th highest passer rating in Super Bowl history, Matt doesn't have a ring.
Future Hall of Famer?
While there are stats that are difficult to quantify, such as 3 of his 4 offensive coordinators becoming head coaches after calling plays for him (although Koetter had to do the same in Tampa Bay for a season before his chance), few can argue with the impact Matt Ryan has made.
He was drafted 3rd overall in 2008. Cam Newton is the only player drafted more recently to have won MVP, although Patrick Mahomes is likely to become the 2nd player. For reference, 132 quarterbacks have been drafted since Ryan.
He currently has the 12th most passing yards of all time and should be in the top 10 in the next year, likely overtaking Fran Tarkenton, Warren Moon and John Elway. His 295 touchdowns are also 12th of all time.
Skeptics will point to the lack of team success, but the Falcons hadn't put together consecutive winning seasons in team history until he arrived. Since then, they have made the playoffs in 6 of his 11 seasons and have reached the NFC Championship game twice with 1 of those trips continuing to the Super Bowl.
By the time his career ends, Ryan should be on the waiting list for a gold jacket and a Super Bowl victory would all but guarantee it. Not bad for a turnover-prone kid from Boston College with questionable arm strength.
Image via Sportswire