From the onset of Dan Quinn's tenure in the good ol' ATL, a program was implemented. A program that would take young, raw, athletic talents and develop them into serviceable, if not starting-caliber players. Dan Quinn believed that these kinds of players were a critical part of team building.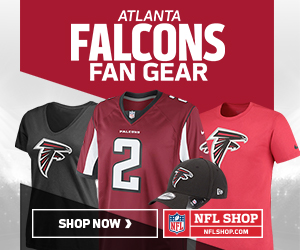 The philosophy being that you could have cheap talent developed and molded in the system to plug in and play where needed, and perhaps find a couple of gems along the way.
This philosophy was evident from the very start with familiar names such as Grady Jarrett, Austin Hooper, De'Vondre Campbell, and Wes Schweitzer.
Given the impact of some of those names and the rather large roles placed upon them, it's easy to see why intentionally investing coaching resources into developing this pool of talent is such a priority for this coaching staff.
Over the past few years the players in plan D have grown, most of them coming in the 2017 draft. At the time it felt like every name that came off the board that year was followed by an assessment of "a raw, athletic kid who could be pretty good, but needs time to develop." Many writers at the time categorized last year as a "depth" draft. It was full of potential. A term I personally started to dread under the previous regime, but had learn to accept under Dan Quinn.
When we look back at how potent the 2016 draft was, and how potentially loaded the 2018 draft class could be, the 2017 draft feels a bit like an anomaly in that small sample size. Sure the team drafted one of my favorite Falcons, Takkarist McKinley, but the rest of that list would need some time to learn, grow, and adapt to playing at the NFL level.
Though Takk exceeded most people's expectations, it was pretty obvious that the team's third round pick Duke Riley was going to take a bit more time. As for the other draftees that year, we have very little film to go on. Damontae Kazee received some decent snaps as the 2017 season progressed and Eric Saubert was sprinkled in from time to time. Sean Harlow never saw the field and Brian Hill was cut before he ever got a chance to contribute. Outside of McKinley and Riley, it's hard to know what we have with some of these young players. This is the year that needs to change that.
If the future of this franchise is to remain bright, we need for some of this developmental talent to begin to shine. After two offseasons headlined by big free agent acquisitions such as Alex Mack and Dontari Poe, this past one was a bit more constrained. The team added helpful, solid veterans, but there are still some clear needs. Positions such as guard, tight end, safety, running back, fullback, and even linebacker are an injury away from being a real liability or are even totally up in the air unless some Plan D talent steps up.
To clarify I consider a player to be in Plan D if they are a later round draft pick or UDFA. Players such as Duke Riley and Deadrin Senat, even though they are "developemental", wouldn't necessarily fall into this group. Both were drafted in the third round round to fill an immediate need. Plan D players are given at least one year, be it as a fringe active, inactive, or practice squad member to "season" if you will. This allows them to learn the system and acclimate to how the game is played at the NFL level.
First, in terms of potential immediate impact would be Eric Saubert. When the Falcons drafted Saubert, it was due to his raw, athletic ability to catch the football. When you look at this roster, it's something we are sorely missing. Having a quick tight end that can cause some mismatches in coverage is always an arrow an offensive coordinator should have in his quiver, and one every quarterback appreciates. Can Eric be that guy? Maybe. Admittedly, it's a bit of a stretch, but if he can be it would only add to a potentially deadly passing attack and give the team a dimension it has lacked for years.
Going to the defensive side of the ball, another name previously mentioned is Damontae Kazee. The ballhawking defensive back was all the talk going into training camp last year. Many were touting him as the possible replacement for Brian Poole or Ricardo Allen. There were flashes of his aggressive style last year. The kid would often "arrive violently", as DQ would say, giving us a taste of what he could be if given some time in the system, but still showing that he had some work to do. With Ricardo Allen's future with the team rather uncertain, having a back up plan in Kazee would not only give them a ton of flexibility, but also a back up plan for either of the veterans should the need arise.
Lastly I want to focus on the shifty back we selected in the fourth round, Ito Smith. With the loss of the ever reliable Terron Ward to free agency, the brass decided to add another back to their potent rushing attack. We all know Freeman and Coleman will carry the load for the team, but both guys have a tendency to get hurt and miss at least one game if not more. Having a young, versatile third back that can step in would provide some insurance the team would need to weather that sort of storm. Also, with there being a great deal of speculation that Coleman is all but gone after the season, Ito could be an extremely valuable asset sooner rather than later.
With the record setting contract of Matt Ryan finally getting done, it's more imperative than ever that DQ's Plan D begin to bear fruit. In order for the organization to maintain a level of success in the years to come, a lot of emphasis will be placed on their ability to bring some of these young guys into the light. Maintaining a talented roster relies heavily on having a self-grown group of grassroots talent streaming in through the ranks. It's affordable, efficient, and effective. If the Falcons want to keep their "core" of talent intact, Plan D has to find some success, be it in some of these names or others yet to come.
What say ye? Do you guys think these guys are up to the task? Are there other players that you have an eye on? Feel free to comment below! Rise Up!
Photo from AtlantaFalcons.com