It's time to talk about it.
You've seen the memes. You've heard the jokes. You watched the game. You've cried your tears, felt your numbness, thrown your fits, asked your "What Ifs?" and have replayed the fourth quarter in your head a million times, tagging on a new ending each time.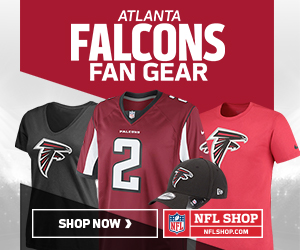 Let's finally … once and for all … talk about it.
The Atlanta Falcons … our Atlanta Falcons … blew a 28-3 lead in the Super Bowl.
Ouch. It hurts to type.
It's been a hard road for Falcons fans ever since hope and prosperity went and bailed on us at the last minute. In their place came place of doom and gloom in the pinnacle moment of many of our Falcons fandoms, but on this horrid day (3-28, who plans this stuff), let us finally come to terms with what happened, at least partially.
I don't know the best way to do this. I'm certainly not watching that monstrosity of a game again – a curtain pulling of joy and accomplishment at the hands of the Evil Empire – but maybe we can, at least somewhat … put this … behind us.
*wipes back tears, paces the room, screams "just run the dang ball," returns to computer*
Ok …. Ok … ok … I can do this. Deep breaths, Woodroof. Deep breaths.
So, on this most solemn of days, here are a two things I think can help the passage of time take us to more solid ground.
The Falcons blew a 28-3 lead in the Super Bowl, and there's not a dang thing we can do about it.
I think this is the hardest part to get past. The Atlanta Falcons, who led 28-3 before the third quarter was over, gave up 31 straight points over 17 minutes in the most epic collapse in Super Bowl history. It was horrible, it was colossally embarrassing, and it happened and ain't going nowhere anytime soon.
So, let's just be honest with ourselves. The Falcons had every chance to close the game out, but they didn't. They played a poor fourth quarter against the best quarterback of all time, and got beaten for it. I hate saying this about a Dan Quinn team, but they didn't finish.
Whose fault is it? I don't know. Kyle Shanahan called some bad plays, but Quinn signed off on them. Maybe the line's protection breakdowns hurt them. The Devonta Freeman missed block stunk, though we love Freeman, and that's like one mistake in a bajillion attempts, it just so happened to come at the legit worst time. The defense was super tired after playing their heads off for three quarters. The halftime being super long hurt the offense. Injuries stunk, with two (and maybe three) of the best o-linemen banged up. Tevin Coleman got hurt. Heck, Julio apparently wasn't at 100%. It just was a lot of things that snuck up on us late that led to severe heartbreak of epic proportions. They didn't run the ball. It was very bad.
It doesn't help to get particularly cheery, either. I'm an eternal optimist, and even I think the healthiest way to cope with the game is to just admit that it stunk, that there's no fixing it and to move on.
So, I guess that's step one today – admit that the Super Bowl stunk really bad, admit that we can't do anything about it, and move on with our lives. If you haven't done that yet, give it a try. May do wonders.
The Falcons Got Further than Any of Us Expected, and 2016 was a Really Great Year Until It Wasn't. But, We're Going to be Good for a Good While. So Relax.
This is one that's tougher than the one above. It's a harder pill to swallow. But, there's some sunshine in there.
The Atlanta Falcons were not a team anyone expected to go to the Super Bowl. Even homer-x10,000 Falcons fans with bad opinions didn't even have us going to the Super Bowl. But, we went to the Super Bowl. It went horrifically, but I mean, we were good enough to go to the Super Bowl.
That's neat!
Our ascent, ironically, is exactly what happened to Seattle. We built the roster through the draft, had a star QB in place, had smart minds on both sides of the ball, and a premiere unit that led us to where we got (and a complimenting unit that wouldn't lose us games, necessarily). Seattle was (and still is) a great team, and will be that way for some time.
The Falcons are the new Seahawks, except offense is the defense. They are a very good team who had a very good 2016 season no one saw coming. Matt Ryan was literally the MVP. That was a thing that happened – after the 2015 season, nonetheless.
It was amazing. But the Super Bowl was horrible. We had a sad ending, and this one sadder than any before, but I don't know. We have to feel like, super happy, about the season as a whole and where we're headed. We're good again, and we're probably going to be better as a whole next year and may have a plan in place for sustained success with the leadership and core what it is.
That's really exciting! We have a realistic shot for the next few years to make it to the Super Bowl!
They'll say Panthers, but that doesn't work. The 2015 Panthers were a mix-and-mash of a QB hitting his stride, smart coaching, savvy veteran free agency signings and young guys stepping up in the clutch. But in 2016, the QB took a step back due to poor offensive line play, the older free agency signings were out the door or were hurt, the coaching staff didn't wow anyone and the younger guys could only do so much. Oh, they also lost their second-best player on defense who proved to be more of a unit lynchpin than many would have guessed.
The Panthers were a team set up for monetary success no one saw coming. They could certainly accomplish that again down the road, but Atlanta looks like, from a general perspective, like a team that can be successful long-term because of the core, the coaches and the team's ability to draft strong players and bring in impact free agency signings.
Dontari Poe accomplishes that in spades – he's an element to the defense the team simply didn't have in 2016, and his arrival changes the run defense dramatically. The team is already better than it was in that regard.
A few spots still need to be settled – starting or depth – but the draft will take care of that. We've seen this movie before, thankfully. A Quinn draft has always gone reasonably well.
The Falcons are set for the long-term. They can be back at the Super Bowl in 2017. Will they? No clue. But they can. They just couldn't finish the job this year – something they reasonably could be more prepared to do in 2017. So, seriously, be upset about the Super Bowl, but don't poo-poo on the future. It's legitimately bright.
***
It's hard to get back to the Super Bowl, but it's not impossible. 2016 proved that the Falcons can do hard things. So, mourn the loss, and let's move on, at least in the sense of predicting storm clouds for the foreseeable future.
It's going to sting. The jokes aren't going to end. Every March 28th from here on out is going to be a nightmare on social media. But when the Falcons win their Super Bowl under Dan Quinn (yeah, I said when, get at me), we can all laugh about the time that…
The Falcons blew a 28-3 lead in the Super Bowl.
One day. One day we can laugh about it. But not now. It is still horrible.