The new league season is just around the corner and, while free agency and the draft are the hot topics, there will be no shortage of players whose teams would consider moving on from them for a price. Thomas Dimitroff has shown that he's happy to make trades in the past, acquiring Jordan Richards, Ty Sambrailo and Andy Levitre in recent years, but the Falcons' cap situation is tighter than it has been previously.
The Falcons currently have around $6.8 million in cap space for 2019 per Over The Cap. There is an assumption that the team will pay the incoming rookie class out of the money freed up by designating Ryan Schraeder as a post-June 1st cut or lowering Grady Jarrett's cap number through a long-term extension. Given that the team likes to carry some cap space into the season for emergencies then they can probably afford to use about $3-4 million without restructuring any contracts.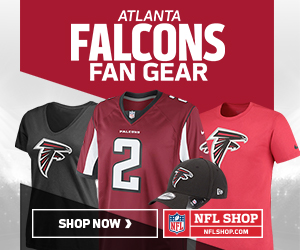 So, if we look around the league, which players should the Falcons try to trade for and what would their likely prices be?
Forrest Lamp – G – LA Chargers
Lamp was a popular 1st round pick in mock drafts for the Falcons in 2017 and the team met with him multiple times before ultimately taking Takk McKinley. The former Western Kentucky standout ended up falling to the early stages of the 2nd round, where the Chargers took him with the 38th pick.
Since that point, things haven't gone to plan. He tore his ACL during his first training camp, missing his rookie season, and has been forced to ride the bench since returning. With Michael Schofield and Dan Feeney ahead of him on the depth chart, a change of scenery might be in order. Lamp was considered one of the safest picks in the draft and nobody was expecting him to be a healthy inactive to end his 2nd season.
With Andy Levitre and Ben Garland gone, the Falcons look light at guard, so why not take another look at somebody who they clearly had interest in pre-draft who would only cost $1.8 million against the cap?
What it could take: 4th round compensatory pick
Stefen Wisniewski – G – Philadelphia Eagles
If the draft capital proves too much for Lamp then the Falcons could do a lot worse than looking at Wisniewski. Once considered the secondary option in free agency for teams who missed out on Alex Mack, Wisniewski moved to guard when he got to Philadelphia. After a couple of solid seasons, he found himself replaced by Isaac Seumalo this year, who the Eagles recently doubled down on with a big money extension.
Howie Roseman is always looking to move players around and the opportunity to clear some cap space could appeal to him, especially with Pro Bowl guard Brandon Brooks looking as if he's recovering well from an achilles injury.
With Ben Garland leaving, the Falcons could benefit from some more versatility on their offensive line, but Wisniewski could step in right away and be a competent starter between Jake Matthews and Alex Mack.
What it could take: 7th round pick
Whitney Mercilus – DE – Houston Texans
Those of you who are into name analysis probably struggle to balance out "Whitney" and "Mercilus" but they go together to make up the 3rd man in the Texans' vaunted pass rush. Mercilus had 12 sacks in 2015 and followed it up with 7.5 sacks and a 2nd team All-Pro selection the following year. Unfortunately he tore a pectoral muscle in 2017, which ended his season after only 5 games, and he didn't look quite the same in 2018. That said, he still ended the season with 4 sacks and 2 forced fumbles in a role that saw him rushing the passer a lot less often than previous years.
Mercilus is a great leader in the locker room but the Texans have JJ Watt and Jadeveon Clowney ahead of him and, with the latter currently playing under the franchise tag and in line for a huge contract, they may want to free up cap space. Trading Mercilus would give them an extra $6.25 million to work with and the Falcons would be able to extend a versatile player for an extra couple of years to keep the number down.
What it could take: 5th round pick
Abry Jones – DT – Jacksonville Jaguars
Jones may not be the flashiest name, but he's a very solid run defender who would be a valuable rotational player and a good member of the Falcons' base defense. The Jags have been cutting players in anticipation of a quarterback signing and, while their defensive line has been a strength in recent years, they might need to cut depth players in order to keep some of their bigger names.
Jones' cap hit is $4 million each of the next two seasons and there's no dead money attached to his contract. Finding another run stuffing DT to join Deadrin Senat would allow the Falcons to focus on pass rushers in the draft.
What it could take: 6th round pick
The players mentioned wouldn't be sexy acquisitions but, by toughening up in the trenches with veterans, the Falcons would reduce the number of holes on the roster and leave themselves in position to take value on the draft's second and third days instead of acting on necessity.
Image via USA Today