*finishes hyperventilating*
Oh, hey, everyone, are you still alive?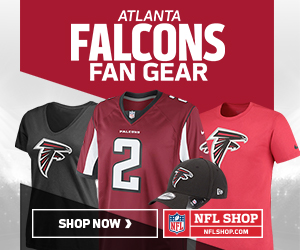 After the hate-eternal gut punch of Super Bowl 51, the Atlanta Falcons got back at it in the Windy City against a stout Chicago Bears squad. The team didn't bring the fireworks on offense like we got accustomed to seeing last season, but they did more than enough to secure a win, though it was the defense who sealed the deal.
Brooks Reed, the mighty pass rusher of long hair, sacked Mike Glennon on 4th-and-goal scramble to run the last few seconds off the clock and give Atlanta a road win to start the year. The team looked more complete on both sides of the ball than they did in Week One of last year, which is encouraging knowing the trajectory of the team from Week Two on last year. Though, no season is the same as the other (unless you're the 7-9 Saints).
Getting new OC Steve Sarkisian adjusted to play calling in the NFL is going to take some time, though if Sunday is as bad as it's going to get for the Falcons offense, they should be considered one of the best units in the league this season during the transition. On defense, the team had four sacks (two for Reed, one for Vic Beasley Jr., one for Brian Poole), and did a great job of maintaining the Bears' offense for a good portion of the game. Rookie RB Tarik Cohen looked like Darren Sproles Jr. in his Chicago debut, and gave the Falcons trouble, particularly in the second half.
It could really have gone either way right there at the end with the Bears surging and the defense starting to look a little gassed, but thankfully, Reed stopped Chicago when it counted, and we're glad to be writing about a narrow victory instead of a narrow loss. Here's five takeaways from the game.
The Falcons are going to ease Julio Jones back slowly after his foot surgery
Falcons Twitter was irate about the lack of targets for WR Julio Jones today, who still had four catches for 66 yards on a day when he was assumed absent (The Julio Effect). Why not feed the beast when he was clearly going up against a weaker secondary missing its best player? Well, remember who just had surgery, and the point in the season, and check yourself before you wreck yourself. Julio needs time to get comfortable with his foot early in the season – there's no need to overuse him and risk injury with the Falcons other weapons. WR Taylor Gabriel was also ailing with a hamstring in preseason, and both of those guys really didn't need to screw up their existing injuries or have another happen on the unforgiving turf of Chicago's Soldier Field. The Midway Turf Monster remains undefeated, after all. Don't be fooled, Julio is going to get lots of targets this year. They just might not come as quickly as fans would have hoped.
Wes Schweitzer and Duke Riley are both a work in progress
If you'll remember last season, and the season before, and all the other football seasons of football seasons past, it sometimes takes time for guys who have not played in the NFL before to play in the NFL at a good-to-great level. Today, the Falcons started two green players – second year guard Wes Schweitzer and rookie linebacker Duke Riley both got the ups from the coaches to get premiere playing time this season. Both guys had rocky days. Schweitzer struggled mightily going up against DE Akiem Hicks, and Riley took his lumps in coverage. Calls to bench Schweitzer rang out as loudly as an alter call after a particularly good sermon, and Riley didn't really endear himself to new fans either. Guess what? They're both going to be OK. Riley's ceiling is higher than Schweitzer's, but both of these guys have been entrusted with starting positions for a reason. The Falcons favor youth and upside over veteran experience. Look at Schweitzer winning the RG job over Ben Garland, or Riley getting WLB reps over a street veteran, or the rookie movements of 2015 and particularly 2016. This team is going to go with the young guy. Schweitzer and Riley both have key roles on the offense, so it'll be important for the team's long-term success for them to grow into them sooner than later. Let's see how they do over the next few weeks, though, before making any snap judgments, or so sayeth the eternal optimist who knows how this sort of thing usually goes with the fan-types. Oh, the same goes for Steve Sarkisian, the put-upon play caller who was calling his first-ever NFL plays. Give the poor guy some breathing room. When Riley looks like the next great Dan Quinn draft pick, Schweitzer is playing like a young Chris Chester (yeah well he's not going to be Marshall Yanda) and everyone is talking about how well Sark's transition is going, I'm pulling out the panic button Tweets from Week One.
Matt Ryan is a very good quarterback
You need to be very happy that Matt Ryan is your team's quarterback. Lots of teams would be very thrilled if a Matt Ryan waltzed through their door to start. Our arch-rivals the Saints would honestly probably trade Brees for Ryan straight up if we asked. Honestly. Chicago confirmed this is Ryan's second wind, and he's got his best chance of making it back to the Super Bowl over these next couple of years. Ryan showed a lot of poise for a guy with his fourth offensive coordinator and, gracious, who knows, umpteenth new starting right guard (Chester's stability for 2015-16 was rather remarkable, to be honest). He nary hit a snag in the pass game that seemingly left Devonta Freeman and Tevin Coleman absent in the game plan for the day, a far-cry from the Shanahan days (though, Sarkisian used lots of RB-driven passes in preseason). The touchdown throw to Hooper will be on his highlight reel if he repeats as MVP (which, y'know, stranger things have happened), a moment that showed his grace under pressure and ability to nail the right guy at the right time. He had a good day (21/30, 321 yards, 1TD) for a game where many would consider his unit underperformed. That's called good quarterbacking. He's still good, folks. The Shanahan run really helped him mature as a QB.
The Falcons did not almost lose to a bad team today
This is an important part of this five-point recap. The Falcons almost lost to the Bears today – it's okay, they won, but they very much almost didn't. If Jordan Howard catches that pass or Brooks Reed gets stood up and Glennon find a receiver, we're singing a very different tune. Even if they had lost, the loss wouldn't have been as bad before kickoff. This opining keyboard tapper didn't really give the Bears that much credit on the defensive line, primarily he didn't have any warning that Akiem Hicks was a force. He was once a New Orleans Saint. That's hilarious. GM Ryan Pace is building a strong defense in Chicago. Their front seven is no joke. The LB Danny Trevathan/Jerrell Freeman combo is dang intimidating and limited our run today. When OLB Pernell McPhee gets fully healthy, their defensive front could be a problem for any and every offense they face. Their offense was pretty solid for having Glennon at QB and being down its best offensive lineman – Tarik Cohen is going to be special. You just don't do that in your rookie debut if not. With Howard and Cohen, the Bears could be giving Atlanta a run for its money for the best running combo in the league here soon. I have no idea if Glennon is their answer or not. Mitchell Trubisky got the preseason hype, but Glennon looked alright going down to the wire. Their situation at receiver is not ideal with WR Kevin White going down for the year maybe, but Cohen's pass-catching ability certainly helps. The Bears could be a playoff team next year. Heck, the NFL is a weird one. I wouldn't be the least bit surprised if Chicago is one of six teams standing in the NFC when it's all said and done. Their crowd also showed up, and got into it as well, making it a legit road disadvantage for Atlanta. So, no, the Falcons did not lose to a bad team today. When it's all said and done, we might see this as a pretty impressive win for a day when Atlanta's offense wasn't the best version of itself.
The defense is better even if it was a bit sloppy
Yes – the defense is better than it was last year. Marquand Manuel's guys were flying around right up to the last-minute, when the Bears finally opened up the passing game and the likely-gassed defenders put up their final stand (which worked, for what it's worth). The team had more three-and-outs than I can really remember seeing in a regular season Falcons game, limiting a team with an intimidating ground game to 17 points. That's pretty rare, considering the audacious amount of points they let up on any given Sunday last season (oh get over yourself they low-key were not good for some of the year). Holding Jordan Howard to 52 yards on 13 carries on the ground is mightily impressive. More careful revisiting will help the scouts to see who really stands out when it's all said and done, but as a unit, it wasn't a bad day at the races. Yes, the tackling was sloppy, but that seems to be the case in all Dan Quinn debuts – his scheme takes fine-tuning with guys getting used to the aggressive playstyle. That leads to some inaugural sloppiness. It'll wear out over time, like it always does.
Parting notes:
TE Austin Hooper is going to be a stud. His two plays today were stargazing-beautiful.
The Green Bay game is going to be interesting, particularly after watching what Seattle's defensive line did to a lacking Green Bay unit. Aaron Rodgers is a magician, but he can't avoid a pass rush. The Pack's defense looks better, though.
OLB De'Vondre Campbell had his best game as a Falcon today. He could be a beast this year.
Vic Beasley Jr. Sack Watch: 1De'V
CB Desmond Trufant is shaking off the rust after returning from injury, but teams still respect him. Look how often Glennon threw his way. Like Arnold, he'll be back.
Another day, another Robert Alford penalty. Bench him! Cut him! Trade him! Shut it, you nincompoop. Alford rules, and you didn't shower yesterday because "it was too much work."
FS Damontae Kazee forced a fumble on special teams. A forgotten but laudable play for the fifth rounder, who was the only one to nearly add anything to the turnover margin.
Keith Armstrong is going to bust a blood vessel in his head at the special teams meeting this week. Those penalties were not great, but he's a good one to get them cleaned up.
Speaking of penalties, you do you, Deion Jones. That Bear probably deserved it anyway.
Again…the Turf Monster…remains…UNDEFEATED.
See you for the Pack preview. Sound off with your churlish commentary below, friends.
Photo from AtlantaFalcons.com