If you haven't heard, the Atlanta Falcons offense is, by some awful turn of chance, not doing so well right now.
They've been on the decline each and every week since their Packers victory (which feels like eons ago), and now they've been reduced to a shell of their former selves, with OC Steve Sarkisian taking the brunt of the criticism for stunting a once-historic offense.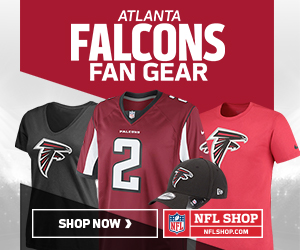 They put on their longest drought of no scoring in Matt Ryan's tenure between the Miami and New England games (over 90 minutes), and they only notched a garbage time touchdown to stop the bleeding (a red zone touchdown to Julio Jones – we know, irony).
Know this: despite the visible struggles, they're not going to fire Sarkisian anytime soon. There is no one on the Falcons' coaching staff who knows this offense better than Sark does, and there's no one with any sort of offensive play calling experience whatsoever.
So, can the Falcons get this thing going before the 2017 season is lost on offense?
Here's our five logical fixes for this offense:
Give Matt Ryan the ultimate say on the play call
The Falcons are going to have to rely on their gunslinger for the best play call of the moment. Ryan, who is no spring chicken and knows how to win in the NFL, needs to be able to veto a play call he finds suspicious or improper for the moment. You can get rid of a lot of this by allowing the team to do more no-huddle offense, or by just letting Ryan have a more vocal role in outlaying the game plan than he has now (which, for all we know, could still be sizeable). Until Sarkisian can come into his own as a play caller in the NFL, Ryan needs to be able to push back and help his OC better understand situational play calling. The QB knows this game better than his play caller – the Falcons need to lean on Ryan's mind more so than his arm to get out of this slump.
Become a run-first offense
The Falcons have the scariest backfield in the NFL with Devonta Freeman and Tevin Coleman – or, they did, until the 2017 season began. Freeman has quietly been excellent this season between the tackles, and Coleman's downhill burst makes him a threat every time he touches the ball. It's mind-boggling to think why Atlanta doesn't try and ram the run game down opponent's throats when the passing game hits its snags. Freeman needs to be a bell cow if the offense is going to continue to sputter – the team paid him like a top player at his position in August. Sark needs to scheme an offense centered around him for the rest of the way out if there are worries around the passing game. With Julio Jones, Mohamed Sanu and Taylor Gabriel, that's a little hard to fathom admittedly, but thankfully, the team has an excellent combo at running back. Time to use it properly, and primarily.
Sark should stop trying to be exactly like Shanahan
One of the problems I've noticed about Atlanta this season is when Sarkisian tries to overcompensate with his calls. The fourth-and-goal sweep they ran with Gabriel Sunday night was a prime example of that – Sark is not a confident play caller at the moment, but when he really tries to over-hammer in Shanahan's plays is when he tends to mess up, like the sweeps that Shanahan used so well last season. Really, Sarkisian might be struggling because he's calling a scheme he doesn't have total mastery of. To Sark's credit, he inherited a playbook that wasn't his in order for a smoother transition. Ironically, that might be the crux of the problem. Sark is out of position in Shanny's scheme, and he's having to swim upstream against the current. If you'll recall, Shanahan's scheme is very complex. A boy genius might be the only one to understand his notes, and right now, the Falcons are struggling to really translate that scheme onto the field without Kyle's oversight. If Quinn wants to keep Sark where he is, he's going to have to let him implement more of his ideas into the scheme. That might bristle with the offensive guys and what they got comfortable in with Shanahan, but that guy's gone now. Sark's the present, and the offense needs to let him have more of his footprint on it. Otherwise, this record may not stop skipping.
Make Chris Morgan the co-offensive coordinator
Maybe a collaboration with an old Shanahan face will suffice for now. Chris Morgan, the team's best offensive assistant coach, works with the offensive line primarily, but perhaps he would have a better grip on the scheme than Sarkisian does currently? Morgan is a guy who could be primed for bigger and better things down the road. His work with Atlanta's offensive line (turning it from a pumpkin into a carriage in a short amount of time, no doubt helped by smart talent acquisitions) could get him an OC gig sometime in the future, one would think. So, why not in Atlanta. He's the only person still with the Falcons from that Shanahan coaching staff, and while it might be a little erstwhile to think the cloak stretches that far, there's no reason to think Morgan can't come in and at least help somewhat with getting Sark more acclimated to the way the Shanahan scheme works from a basic level. Morgan might not be long for Atlanta with his profile likely what it is around coaching circles and from being part of that 2016 staff – Atlanta might as well finally promote someone from within.
Have a kumbaya meeting with Quinn, the offensive coaching staff and the players
This sounds as corny as ethanol, but go with me here. The Falcons don't appear to be in any sort of dire straits as a locker room. Quinn's Brotherhood appears to be weathering the storm, though, the schematic issues can't be fixed by harder effort and clear heads. They've got to start in the booth, and flow onto the field. Quinn needs to hold an offensive meeting to let guys just be up front with what is and isn't working, and allow a guilt-free period for guys to communicate with Sark, and vice versa about why this once-prolific unit is sagging so badly. This may just be a good starting point, but it feels right now like they're focusing too heavily on the things that got them over the hump last season – practice effort, harder intensity, correcting mental errors, playing with an edge. That's all well and good, but you can't win ball games if there are problems with play calling and executing those play calls. In the words of George H.W. Bush (or at least Dana Carvey's interpretation), that's "not gon' do it." If this is truly the culture we all think it to be, time to clear the air. Get a big meeting together, and hash out what's going on to make the Falcons suddenly inept on offense.
These are just a few solutions to help turn the tides, if they can be turned, that is. How do you think this all goes?
Photo from AtlantaFalcons.com