The Atlanta Falcons were able to put a stop to the Seahawks and Russell Wilson's undefeated streak on Monday Night Football with a 34-31 road victory this week.
Seattle's Legend of Boom light had a tough time containing a Falcons offense that continues to get better week to week, and the Falcons defense continued to be opportunistic with a key Desmond Trufant interception, as well as a Takk McKinley sack/fumble that results in an Adrian Clayborn scoop-up touchdown.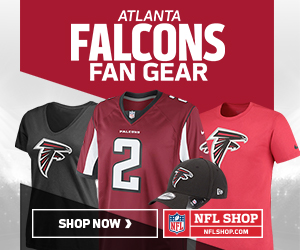 There is still work to be done, as a special teams flub by Andre Roberts almost cost the Falcons dearly. Roberts gave the Seahawks a short field on a misplayed kickoff, which allowed Seattle to stay in the game. Special teams had an off night, and that's putting it mildly. It felt like Seattle was starting at midfield each and every drive. The Falcons have too often found themselves starting drives deep in their own territory all year. Add to that giving opponents field position like Monday night, and that's a recipe for disaster. Huge holes on kickoff returns for Seahawk Tyler Lockett were common place. A cleanup on special teams needs to be atop the list of fixes heading into week 12.
The other glaring miscue from this game I would put on a last-minute 49-second drive for the Seahawks that went 75 yards. That cannot happen. Coach Dan Quinn made the right choice to go up 11 points with a Matt Bryant chip shot field goal with just under four minutes to play, but then, the Falcons defense played way too soft which ended with a offsides free play touchdown throw to Doug Baldwin, who was left uncovered over the middle down the field.
Looking ahead the Tampa Bay Buccaneers come to town, led by old friends Dirk Koetter, and Mike Smith. Early reports are they'll be missing starting QB Jameis Winston. If the "Bird Gang" defense continues the type of pass rush we've seen the last two games, then Ryan Fitzpatrick should play right into the Falcons' game plan.
I'd also expected the Falcons to continue to score points. Stringing together a couple of wins has the confidence level rising. The swagger is reappearing.
As you settle in for your Thanksgiving dinner on Thursday, the Falcons will have made that turkey/stuffing/green bean casserole/sweet potatoes/cranberries/corn bread/pecan pie taste that much better. We as Falcons fans have so much to be thankful for.
I'm thankful for…
The Falcons controlling their own playoff destiny
Three consecutive home games at this crucial stretch of the season
The Falcons pass rush
Keanu Neal returning to action on Monday Night after a concussion scare
Julio Jones, the most humble wideout I've ever watched play the game
Bad fake field goal attempts by Falcons opponents
Coach Steve Sarkisian continuing to get better with his offensive play calling
The Soul Train Falcon team touchdown celebration
The Brotherhood
So as you sit back, and pack on a few extra holiday pounds, be thankful that the Falcons are back in playoff contention. And come Sunday, you'll probably be dusting off the Christmas decor as we await another game to to be played on the NFL regular season schedule.
Let's send the Bucs back to Tampa on a sinking ship,
Arrrggghhhh!
Photo from AtlantaFalcons.com