By Josh Lederle
Boston College's Chris Lindstrom is a potential Falcons second-round draft pick who may even have the talent to sneak into the first round. It just so happens, though, that this player plays one of the least sexy positions in football: offensive guard. It is time for Chris Lindstrom, hailing from Boston College, to be brought into the fold as a potential long-term protector of our own Matty Ice (who is coincidentally a former Golden Eagle himself).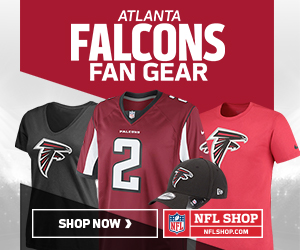 Player Overview
Lindstrom's intensity and plasticity along the offensive line cannot be praised enough. Over his time at Boston College, he started a total of 47 games with many of those games seeing him shift over to tackle. Lindstrom racked up 11 starts at tackle as a junior before completely shifting to offensive guard for his senior year. No matter where he is found along the line, he is giving defenders as much as they can handle. His punch and ability to hold his ground in space set him apart from the vast pool of offensive lineman who are considered day-one or early day-two picks—not to mention he is also a ridiculous athlete for his size.
Lindstrom is a major case of "don't judge a book by its cover." At 308 pounds, one might not think that he would fill any role other than to completely bulldoze and overpower defenders. While using "hulking out" against defensive ends and tackles alike does fit his job description, that isn't all there is to see with Lindstrom.
At the NFL Combine, Lindstrom ran a 4.91 forty yard dash. That is quite the time for a man of his stature and much better than the average forty time for an offensive lineman (which hovers around 5.3 for both offensive guard and tackle). Lindstrom's three-cone drill time was measured as a 7.61, just below the average for both tackles and guards. If the Falcons want someone who can move and be a strong line of defense for not only Matt Ryan but also the running backs, Lindstrom is the perfect fit.
What the Experts are Saying
According to Chris Trapasso of CBS Sports, "Lindstrom is a guard with tackle feet." Because of Lindstrom's shift from tackle to guard in his senior year, he has developed the traits of a flexible offensive lineman—this can't be undervalued in today's NFL. The Falcons' offensive line landscape is parched from lack of depth and Lindstrom could be like Gatorade—refreshing and bringing life to the lackluster Dirty Bird trenches.
What more could the Falcons ask for in a potential draft pick? Plasticity along the line, the size and speed to match up with anyone in front of him, and a nastiness that will translate perfectly to the NFL. Now we are just left to wait and see if the Falcons take the opportunity to scoop up the amazing talent that is Chris Lindstrom.
Make sure to leave a comment below and let me know if you think Lindstrom fits with the Falcons and where you think he will be selected in the draft.
Image via Getty