Greeting's fellow Rise Up Readers, it is I, Evan Birchfield here with a Falcons fantasy football outlook for Week 11. As a new contributor to Rise Up Reader, I will let you know I'm very much into Fantasy Football, and I'd be happy to help you out with your fantasy decisions.
I'm going to try and limit the advice to Falcons related players only. If you'd like some fantasy advice on other players around the league, you can reach me on Twitter at @EvanBirchfield. With that being said, let's figure out who to start (and not to start) against the Seattle Seahawks on Monday Night. (Predications based on PPR-league scoring.)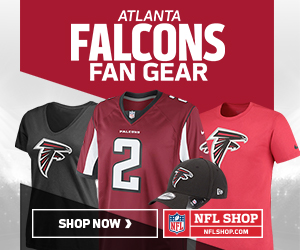 Quarterback
If you're like me and drafted Matty Ice in your league(s), you were likely expecting a little more production than you've received this season. As of right now, Matt Ryan has the 15th most points by a QB in the 2017 season. That's not horrible by any means, but considering Colts QB Jacoby Brissett is ranked one spot above him, you are definitely not pleased with the return investment from your selection so far.
At this point of the season, Ryan is likely your only option at QB, so you're going to start him, but understand that the Seattle Seahawks have given up the 7th fewest fantasy points to Quarterbacks in 2017. It's worth noting that lately Seattle has had some injuries in their secondary with CB Richard Sherman being placed on IR and All-Pro FS Earl Thomas being banged up. Now with SS Kam Chancellor possibly out for the year, I think Matt Ryan will have his third-consecutive two touchdown game here against the Seahawks, as I think the Falcons will be throwing a lot.
Prediction:
Running Back
As you all are aware, the Falcons' starting running back Devonta Freeman suffered a concussion in Sunday's game against the Dallas Cowboys. Freeman is doubtful for this game, and at this point I'd assume he's going to miss the next few games. I personally think there's a chance he lands on IR if the Falcons lose two of the next three games. We'll see what happens, but since Freeman will be absent on Monday night, the focus will be on RB Tevin Coleman to take the bulk of the carries.
If Tevin Coleman is somehow available in your fantasy league, stop reading this and go put in a claim for him! It's rare to get a potential top-15 running back off waivers this late in the fantasy season. Coleman has averaged 12.2 fantasy points the last three games. A dark horse could be 3rd string running back Terron Ward. Ward hasn't been used a whole lot by the Falcons, but with Freeman going down last week, Ward had nine carries.
In terms of fantasy, nine carries aren't bad, especially if he's used in the red zone. With Seattle giving up the 4th fewest fantasy points to running backs this season, I wouldn't expect a lot from Coleman and Ward. I think Coleman will get a lot of passing game action against the Seahawks, so his receptions will assist those in PPR leagues.
Prediction:
RB Tevin Coleman: 16.8 points
RB Terron Ward: 5.3 points
Wide Receiver
As a fan, I'm very excited to see how the Falcons' wide receivers do against this banged-up Seattle Seahawks secondary. Julio Jones is a must-start and should benefit with Sherman likely being covered by either newly-signed CB Byron Maxwell or CB Jeremy Lane, who was almost sent to the Houston Texans.
Even with FS Earl Thomas returning, I am actually expecting one of Julio Jones' best games of the season on Monday Night. You may think I'm crazy, but with Julio, he seems to have those huge games when he shouldn't. I believe Mohamed Sanu will have a fair share of receptions in this game, inflating his PPR value. Taylor Gabriel is a sneaky play if you're desperate, as he's had an increase in usage the last two games with seven total targets. The Seahawks are currently giving up the 16th most fantasy points to WRs this season.
Prediction:
WR Julio Jones: 23.7 points
WR Mohamed Sanu: 12.6 points
WR Taylor Gabriel: 7.6 points
Tight End
When it comes to Falcons tight ends, there's only one reliable play, and that's Austin Hooper. Hooper has somewhat blossomed into the tight end that we all hoped he would, having two touchdowns in the last three games. Knowing that Seattle is giving up the 12th most fantasy points to TE's this season, I'm all in on Austin Hooper this week. Only four TE's in the NFL have been targeted six or more times in their last three games, and Austin Hooper is one of them. With six teams on a bye this week, if you need a TE and Austin Hooper is available, snag him!
Prediction:
TE Austin Hooper: 14.4 points
TE Levine Toilolo: 2.2 points
Kicker
My favorite kicker in NFL history, Matt "Money" Bryant entered the NFL's top 20 for points scored in a career last week against the Dallas Cowboys. Let's be honest, if you have him, you're starting him. The only thing I'd keep an eye out for is the weather. I know recently Bryant has appeared on the injury report, but given that the Falcons waived K Mike Meyer from the practice squad, I'd assume his heath is fine. Bryant is 9 of 10 from 40-plus this season, and should produce against the Seahawks.
Prediction:
K Matt Bryant: 11.0 points
Defense
The Falcons defense had their best fantasy day of the 2017 season last weekend against the Dallas Cowboys. With that being said, I wouldn't recommend starting them against the Seattle Seahawks. A large portion of their fantasy points last weekend came from DE Adrian Clayborn setting the Falcons' franchise sack record. Seahawks QB Russell Wilson should have a solid game, as he's had 11 touchdowns in his last four games. Unless you're completely desperate, I'd stay away from the Falcons' defense this week.
Prediction: