The offseason is in full swing, with trades (the Chiefs got absolutely fleeced), mock drafts, and your favorite draft "expert" giving Lamar Jackson a second-round grade. The Atlanta Falcons are coming off an above average 10-6 redemption season that fell flat on its back on the two-yard line in the Divisional Round of the playoffs. This Super Bowl-depraved team is starving for a ring, and so is the rest of the fan base. Maybe 2018 will be the year?
Let's take a step back and have an honest review of each of the positional groups for Atlanta. First off, the receivers.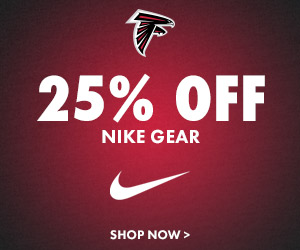 Overview
The receiver group saw a season where yard production dropped off by almost 800 yards and recorded a league high 30 drops. As disappointing as this year's production was, especially after seeing what the group did last year during Matt Ryan's MVP season, offensive mastermind and the father that went to the store for milk but never came back, Kyle Shanahan, had similar production his first year as OC. This year's squad recorded 21 TDs, 3990 yards and 12 INTs as opposed to 2015's 21 TDs, 4379 yards, and 17 INTs. Both were top-10 offenses, and it isn't unreasonable to assume that Sark can replicate some of the magic from the 2016 season with a full offseason that addresses the group's execution issues and sees the OC getting a better feel for the players he has.
Julio Jones (88 catches, 1444 yards, 16.4 YPC, 3 TDs)
Julio Jones is Julio Jones. Despite many claiming that he had a "down year," the seventh-year player out of Alabama still managed to finish second in total receiving yards. His biggest criticisms this year have been touchdown production, recording a measly three, and going 1/18 on red zone targets. While it's not easy to get the ball to arguably the league's best receiver when he's being double and triple-teamed, 1/18 is an abysmal stat. This is most likely due to the poor execution by the offense in the red zone (see: using FB Derrick Coleman as a wideout) and the general inconsistencies of the offense. However, I don't see Julio regressing anytime soon, and we all get front row seats of the exciting Quintorris Jones show next season.
Mohamed Sanu Sr. (67 catches, 703 yards, 10.5 ypc, 5 TDs)
Mohamed Sanu Sr. nearly replicated his first season in Atlanta this year. He recorded 50 more yards (703 vs 653) and one more touchdown (5 vs 4) on 8 more receptions (67 vs 59), but his yards per catch dipped slightly (10.5 vs 11.1). A guy who most thought was an overpaid bust after his first few games with the team has become a fan-favorite and cemented himself as part of the heart and soul of the receiving core. He even threw the most majestically-awkward 51-yard touchdown pass to Julio Jones this year. His cap hit this year (approximately $7,500,000) is slightly higher than last year, but his production is worth the money, especially compared to the other WR2s in some of the league's top passing offenses (Ted Ginn has approximately a $4,000,000 cap hit for New Orleans and DeSean Jackson has approximately a $10,000,000 cap hit for Tampa Bay). Bean is a reliable WR2, and hopefully he will continue to improve with Atlanta.
Taylor Gabriel (33 catches, 378 yards, 11.5 ypc, 1 TD)
Ooph. My namesake had a very forgettable season in 2017. A guy who we thought could consistently bring big plays to the other side of the field from Julio recorded 200 less yards on about the same amount of catches. Gabriel thrived under Shanahan's system, but outside of that, it appears that he's very much a gadget player. Don't get me wrong, I'm a fan of Gabriel and want him to succeed, but he's an unrestricted free agent and Atlanta has no incentive to bring him back, especially if he continues to not produce in Sark's system. GM Thomas Dimitroff has admitted he foresees Gabriel reaching free agency.
The Rest of the Bunch – Justin Hardy, Andre Roberts, Nick Williams, and Marvin Hall
(26 catches, 323 yards, 12.4 ypc, 4 TDs)
The two receivers with the highest upside here are Justin Hardy and Marvin Hall. Despite Hardy's fairly unproductive season, he's slowly-but-steadily improved year after year with Atlanta. However, I only see him being a short-to-medium-yardage kind of guy, since the longest reception of his career went only 27 yards. Marvin Hall only saw the ball two times this year, but one of those was a 40-yard dime by Matt Ryan and the other was a decent 20-yard gain. His biggest downside was his low catch rate and relative inability to get open. However, spending time practicing with one of the best receivers the league has ever seen can change that. He's cheap and could be an explosive option in years to come. Nick Williams, our scrappy, first to practice, last to leave, lunch pail mentality player, might not return the Falcons this season, as he is an UFA. There's no reason to pay him when Hall or practice squad member Reggie Davis can put up similar production. If we decide to bring back Andre Roberts, he will primarily serve as the team's returner. And, don't forget about Devin Fuller, the 2016 seventh-round pick that's missed the last two seasons with injury. Perhaps he could be in the mix for more ahead?
Outlook
Execution, execution, execution. This squad has plenty of talent, from both young and veteran guys. There's no reason why this squad can't finish a top-10 offense for another year. We could see some big numbers if the receivers cut down on dropped balls. The only hole that could be filled is another deep threat to compliment Julio. With our young guys being too inconsistent and the likely departure of Taylor Gabriel, Atlanta should look at free agency or the draft to add to an already-deadly squad.
Free Agency?
This year's wide receiver free agency is severely lackluster. The Falcons could sign… Marqise Lee? Donte Moncrief? Allen Robinson will undoubtedly be given a sparkly new contract by Jacksonville, and Sammy Watkins will be asking for quite a bit of money. None of the names in free agency shout "deep-threat" and "cheaper contract." I don't see Atlanta spending much, if anything, on wide receivers in free agency this offseason.
Draft?
In recent years, we've seen the emergence of late draft picks and undrafted free agents dominating the league's offensive skill positions. Antonio Brown was a sixth-round pick and Adam Thielen was undrafted, and both are some of the league's top receivers. The Falcons currently have a pick in every round except for the fifth, since they traded that pick to Denver for swing tackle Ty Sambrailo. While I'd like to see Atlanta beef up the trenches with its first two picks, I wouldn't be surprised if Atlanta picked up a deep threat in the third-or-fourth round, maybe even later. Here are a few guys I'd like to see Atlanta pick up in the draft:
Tre'Quan Smith, UCF, 6'1" 200 lbs  – I, like most people, slept on UCF for most the season. Smith first caught my attention at the Peach Bowl, where he made several big plays. After looking at some of his tape, the junior from Delray Beach impressed me even more. He's an insanely physical receiver, much like Julio. While not being the quickest guy on the field, Smith has a pretty good release, a killer cut, and can accelerate quickly in open field. He has won many jump balls and can throw grown men to the ground with a stiff arm. It might be worth it for Atlanta to spend a third-round pick on someone of his talent.
DaeSean Hamilton, Penn State, 6'1" 205 lbs  – Hamilton is every bit as strong and physical as Smith, but leaves plenty to be desired in his release and speed. His strengths are his physicality and route running. Hamilton won many jump balls on fade routes at Penn State, which can help Atlanta's awful red zone efficiency. Furthermore, if given the time, Hamilton will be wide open ten out of ten times downfield.
Javon Wims, Georgia, 6'4" 215 lbs  – Wims undoubtedly will be a late round draft pick come draft night, since Georgia runs a conservative pro-style offense that was carried by the two-headed beast of Nick Chubb and Sony Michel. However, as a student at the University of Georgia, I got a first hand look of how stellar Juice can be. He's the same height as Julio, is a physical beast, has an excellent release and has amazing awareness. As much as I loved watching him, it's still apparent that Wims is still a very raw player. Footwork and route running left much to be desired, but if Atlanta can snag him with a late round pick, I can undoubtedly see him making an impact on them team in a short amount of time.
This wide receiver squad is one of the best in the NFL, and when you have an MVP quarterback throwing to you, you're going to put up big numbers. It will be exciting to see what this squad can do in year 2 of Sark. Your thoughts?