Follow along this weekend as we update you on the goings on of the Atlanta Falcons 2017 roster.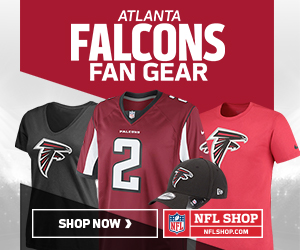 SATURDAY
The Falcons unveil their tentative 53-man roster, with LB Jermaine Grace, WR Nick Williams, CB Blidi Wreh-Wilson, TE Eric Saubert and RB Brian Hill all making the team for now. 
The Falcons pre-waiver wire 53-man roster has been unveiled, with a handful of roster bubble names making the cut. UDFA linebacker Jermaine Grace, fifth-year receiver Nick Williams, fifth-year corner Blidi Wreh-Wilson, rookie tight end Eric Saubert and rookie running back Brian Hill all on the roster for the moment.
Grace had a strong preseason and could fill in for LB LaRoy Reynolds should he miss the start of the season due to a chest injury.
Williams used his special teams play and ability to convert on third downs (not to mention his established rapport with Matt Ryan) to win the WR6 job over fan-favored candidates Marvin Hall and Reggie Davis.
Wreh-Wilson will fill in a depth spot at corner for the Falcons while Jalen Collins is suspended, Saubert will be the team's third tight end and Hill will be the team's fourth running back.
Though, with likely a waiver wire addition(s) coming, these guys are the ones you'll look at to potentially be among the final wave of players cut.
2016 fourth string TE Joshua Perkins and fringe players WR Marvin Hall, DE J'Terius Jones, DE Chris Odom, WR Reggie Davis, DT Joe Vellano are all among the Falcons Saturday cuts. 
The Falcons have trimmed their roster to 53 before the inevitable waiver wire acquisition(s) come in, and the team, per tradition, had cut the bulk of preseason fan favorites, including WR Marvin Hall, WR Reggie Davis, DE J'Terius Jones, DE Chris Odom, WR Reggie Davis, DT Joe Vellano and TE Darion Griswold. Second year TE Joshua Perkins was also among those waived.
Other Saturday cuts include: T Daniel Brunskill, LB Josh Keyes, QB Matt Simms, S Marcelis Branch, WR Deante Burton, RB Jhurell Pressley, C/G Cornelius Edison, DT Taniela Tupou and DE Martin Ifedi.
UDFA S Quincy Mauger was placed on IR, indicating he will perhaps be with the team in 2018. In Simms, Ifedi and Keyes situations, they were waived/injured and will revert to the team's IR if they go unclaimed.
Guys like Hall, Odom, J.T. Jones, Davis, Tupou, Edison and Brunskill are all names you could see back on the practice squad.
DT Ra'Shede Hageman placed on Commissioner's Exempt List; CB Jalen Collins officially placed on reserve/suspended list
In a bit of surprising news, emerging fourth year DT Ra'Shede Hageman has been placed on the Commissioner's Exempt List, in relation to the domestic violence charges that were filed against him last year. Hageman will be exempt from roster status but will still be getting paid and can be around the facility, though he cannot be around the team on game days.
NFL's Tom Pelissero reports that a league probe is ongoing, which indicates an official suspension could be forthcoming. The exact number of games is unknown, with Dallas RB Ezekiel Elliott recently suspended for six games in a DV case.
Hageman has been one of the candidates to have a breakout season, with new DL coach Bryant Young reportedly a factor in helping Hageman make strides in his game. If the team misses Hageman for any amount of time, they have the depth on the defensive line to mask his snaps. Though, the team could look to the waiver wire for additional DL help in his absence. Though, Hageman will likely return to the field for the Falcons at some point this season.
CB Jalen Collins, as expected, will now begin his time on the reserve/suspended list for his PED-related 10-game suspension. He will return in Week 11.
FRIDAY
The Falcons traded a 2018 fifth round pick to the Denver Broncos for T Ty Sambralio
The Falcons are being heads up about the weaknesses on their roster, and anyone who's followed the team this semester knows that the depth along the offensive line has been a concern.
The team sees this, and they've added another veteran body along the trenches in T Ty Sambralio, formerly of the Denver Broncos. Sambralio was reported to be on the trade block with the team settling its tackle positions, and Atlanta is the team that pulled the trigger on a trade.
Sambralio projects to be a backup tackle at first in Atlanta, though it's unclear if he is the season's main swing tackle. Veteran Austin Pasztor was signed in August. Both have starting experience, so it will be interesting to see who would get the first nod if, goodness forbid, Jake Matthews or Ryan Schraeder went down for any length of time.
Sambralio has taken his lumps during starting reps in Denver (he struggled mightily with Falcons pass rusher Vic Beasley Jr. last season), but he's had a nice preseason for the Broncos and has upside for being such a young player, so Atlanta could be an ideal place for him to grow. He's also struggled with injuries in his career, suiting him well for a more limited role. He won't likely see the field this season and could be inactive on game days, but if any team should know the benefits of having proven depth (and the dangers of not), it's the Falcons.
Giving up a fifth isn't a fun optic, but consider this – with the team's new penchant for stocking their roster with talent, lower draft picks become less important. Just this last draft, the team spent three picks on guys (Sean Harlow, Brian Hill, Eric Saubert) who will not contribute in 2017. The team showing a willingness to draft developmental players instead of game-ready ones shows that, indeed, getting a guy like Sambralio for a fifth is more important for the team's immediate success than keeping the pick and taking an unproven talent in 2018.
The team has worked to correct arguably its weak point with acquiring Sambralio and signing Pasztor, and it gives comfort to know there is depth at a key position on the field.
The Falcons begin roster cuts; OL Travis Averill, WR Anthony Dable, OL Larson Graham, DL A.J. Jefferson, CB Jarnor Jones, CB Akeem King, OL Andreas Knappe, LB Jack Lynn, WR Josh Magee, K Mike Meyer, FB Tyler Renew, RB Kelvin Taylor, OL D.J. Tialavea and QB Alek Torgersen are among the first wave.
The Falcons made no big surprises with their inaugural round of cuts, waiving a handful of veterans and first year guys as they attempt to put the final stamp on the 53-man roster.
Notable cuts are CB Akeem King, who was drafted by the team in 2015 and played briefly his rookie season before landing on IR in 2016, OL D.J. Tialavea, who caught a touchdown pass from Matt Ryan in 2016 when he played tight end and made the switch to tackle at the start of training camp, and CB Jarnor Jones, who had flashed in the preseason and was once thought to be in contention for a roster spot.
Most of the players above could reasonably be back on the practice squad.
Saturday will be a key day for bubble names such as the trio of WRs Marvin Hall Jr., Reggie Davis and Nick Williams, rookie RB Brian Hill, tight ends Eric Saubert, Joshua Perkins and Darion Griswold, edge rushers Chris Odom and J.T. Jones, linebackers Jermaine Grace and Josh Keyes, cornerback Blidi Wreh-Wilson and defensive tackles Joe Vellano and Taniela Tupou.
Veterans such as DE Brooks Reed, DE Courtney Upshaw, WR Andre Roberts and CB Deji Olatoye are among the names who could be surprise cuts, though their statuses at the moment feel secure.
Photo from Miami Herald