By Raekwon Gilbert and Matt Karoly
At the Falcons end of season press conference, Thomas Dimitroff declared that 2019 will be a busy offseason. And unlike other parts of the presser such as the qualifications of the next offensive coordinator, I believe we can take these words to heart.
Back in 2016, following a disappointing rookie season for Dan Quinn, the team went out and added two impact free agents in Alex Mack and Mohamed Sanu. A similar fate awaits the Falcons in 2019.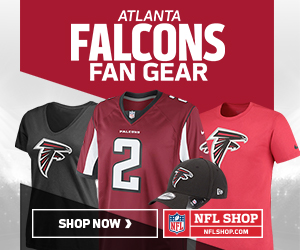 Atlanta has two to three holes along both their offensive and defensive lines. Unfortunately, they are not going to be able to fill all those holes in free agency.
That is where the NFL Draft comes into play.
Parts one and two of this series laid out a potential plan for Dimitroff and Quinn that puts into focus what the Falcons draft strategy should be. Regardless of how free agency shakes out, though, more attention will be needed in the trenches. Expect that to come in the early rounds.
In addition to beefed up line play, tight end, linebacker, and cornerback deserve consideration in the draft as well. So with the help of my scouting partner Raekwon Gilbert (follow him on Twitter @RxGilbert97), here are 30 prospects that may tickle the Falcons's fancy this April.
Day One Prospects
Defensive Tackle
Ed Oliver, Houston
From a pure talent standpoint, there isn't going be to many better options at defensive tackle than Houston's Ed Oliver. With his short, squatty frame of 6-foot-1 and 280 pounds (give or take), Oliver does exceptionally well pushing for leverage to fight through contact against the run and disengage from blockers with his active hands. One of the best athletes at his position (if not the entire draft), Oliver possesses rare levels of hip fluidity and ability to bend the corner. He also has an effective array of pass-rush moves, showcasing the ability to press hip to hip quickly which helps explain his insane tackle-for-loss production in the AAC during his three year career.
When the Falcons re-sign Grady Jarrett to a long-term contract extension, there won't be any issue inserting Oliver into the lineup. He'll likely see time initially as the 3-technique in the base package next to Deadrin Senat, but it's only a matter of time before he supplants Jack Crawford next to Jarrett in the nickel package.
Skinny: To ensure the Falcons land Oliver, they'd likely have to trade into the top 10. However, with Oklahoma QB Kyler Murray recently declaring for the draft, a scenario exists where four quarterbacks go in the top 13 (Haskins, Murray, Lock, and Jones), thus creating an opportunity for Oliver to fall in Atlanta's lap.
Jeffery Simmons, Mississippi State
Even with talents like Ed Oliver and Quinnen Williams in this year's draft, Mississippi State's Jeffery Simmons is every bit the prospect those two are. With great size and athleticism to boot at 6-foot-3 and 305 pounds, Simmons plays with a strong foundation at the point of attack and doesn't give up much ground when containing his gap. He generates a lot of power with his first step quickness and can overwhelm blockers with the bull rush.
Like Oliver, Simmons also showed a knack for finishing well in the backfield tallying 30 tackles for loss over the past two seasons. One final area of Simmons's game you don't have to worry about is his motor as he consistently demonstrates the will to play each snap until the whistle.
Skinny: While Simmons does not possess many on-field attributes that are concerning, he does have one major red flag on his off-field resume. Before enrolling at MSU, he was charged with simple assault for repeatedly striking a woman during an altercation between the victim and his sister. Since then, Simmons has been a model citizen but it would not be shocking if he is off the Falcons's board entirely given their past history with players such as Prince Shembo, Ra'Shede Hageman, and Jalen Collins.
Edge Rusher
Montez Sweat, Mississippi State
It shouldn't come as a surprise that the draft's best pass rushers hail from the SEC, but Montez Sweat's career first began outside of SEC country. A former three-star tight end from Stone Mountain, Georgia, Sweat broke onto the college scene at Michigan State as an unheralded prospect. In his true freshman season, he managed to produce in limited action whereby expectations increased heading into year two.
However, things didn't go as planned and Sweat was suspended indefinitely for undisclosed reasons in 2015. He would go on to transfer and play JUCO ball for a year before enrolling at Mississippi State at the end of 2016.
Sweat is the quintessential size/strength/speed athlete who is capable of working down the line of scrimmage when unblocked on backside plays. He is also equipped with an explosive get-off and, despite being a longer athlete, does a great job controlling a low center of gravity when running the arc around tackles. His effective hand usage to pop off counter rush moves and set a hard edge against the run make Sweat a viable three-down player at the next level.
Skinny: Whether or not Atlanta decides to move on from Vic Beasley in 2019, the Falcons desperately need to upgrade their depth chart at edge rusher this offseason. Drafting Sweat in round one wouldn't fix all their problems, but it would give Dan Quinn a better all-around defender to work with on an affordable contract.
Jachai Polite, Florida
Similar to what Florida had done in previous years with Dante Fowler, Jachai Polite has been groomed in the program to play the "Buck" or "Jack" linebacker position, designated as the Gators' pass-rush specialist.
Playing around 244-250 pounds, Polite surprisingly defends the run better than some would expect for a player of his size, but it's his work in the pass game that will have teams falling in love with him. Polite has the speed and bend that teams covet along the edges and he uses those traits to set up his counters (swim moves and push/pull) effectively throughout games.
Skinny: Sharing a draft class with other talented pass rushers like Nick Bosa, Clelin Ferrell, and Brian Burns, it's hard to predict where Polite's stock ends up. But if the Falcons are looking for a true pass rush specialist to plug into their LEO role, there might not be a better option outside of Bosa than Jachai Polite.
Offensive Line
T Cody Ford, Oklahoma
There may not be a more physically imposing OL in this year's draft than Cody Ford. Not only does Ford operate well in a phone booth, he's a smooth operator in the open field as well.
Blessed with quick feet, the monstrous (6-foot-4, 338 pounds) right tackle displays great mirror technique in pass protection and once he gets a hold of his opponent, it's game over.
Skinny: Per Alex Marvez, Ford was recently given a late first to early second round grade by the NFL Draft Advisory board, but that's likely the floor for him so long as he doesn't pull an Orlando Brown at the Combine. Even so, Brown wound up a plug-and-play right tackle his rookie season in Baltimore and the same should be expected of Ford in 2019.
T David Edwards, Wisconsin
Wisconsin has become a factory for churning out successful offensive linemen over the years. One of the key leaders of this crop, David Edwards fits the description of what it means to be a mauler in the run game.
As a former tight end, Edwards has great movement skills sealing the second level against linebackers and defensive backs in the run game. In pass protection, he uses his lengthy 6-foot-7 and 319 pound frame to wall off defensive ends that rush from a wide-9 alignment.
The biggest knock, however, with being a former tight end is Edwards still lacks some of the fundamentals of the position, particularly with his footwork in pass sets.
Skinny: With Dan Quinn calling out three-fifths of the Falcons offensive line already this offseason, Atlanta will be in the market to add more young talent to that part of the roster. David Edwards may not be nearly the finished product as Alabama's Jonah Williams, but he would offer a plug-and-play option at right tackle in round one.
Tight End
Noah Fant, Iowa
In an absolutely loaded TE class, Fant rises to the top due to his unparalleled athleticism at the position. Tight ends have become the ultimate chess piece in today's NFL and that is probably the best way to describe Fant's game.
Like an oversized wide receiver, Fant can beat linebackers with his long strides off the snap and overwhelm corners and safeties with his 6-foot-5, 240 pound frame at the catch point. There's really nothing he can't do as a receiver.
Skinny: The Falcons are unlikely to pursue a tight end this early in the draft given their other pressing needs. But if they address the trenches heavily in free agency, pairing Fant with newly minted Pro Bowler Austin Hooper would make the Atlanta offense practically indefensible.
Linebacker
Devin White, LSU
The heat-seeking missile from Baton Rouge, Devin White is one of the most feared linebackers in the SEC having just completed back-to-back 110+ tackle seasons. Per LSU's website, White checks in at 6-foot-1, 240 pounds, making him physically fit to be the "Mike" (middle) or "Sam" (strong-side) linebacker in Atlanta's 4-3 under scheme.
It's evident while watching White that he has the speed to chase down ball carriers sideline-to-sideline. He trusts his keys and has very few false steps when attacking downhill.
White's lower-body explosiveness helps keep him from being washed out against larger blockers. In coverage, things can get a bit shaky, though he isn't terrible in open space; ideally White is best suited defending the hook drop zones.
Skinny: Given the team's interest in LB Rashaan Evans last year and the coaching staff losing confidence in Duke Riley this year, it's not as crazy as it once seemed to see the Falcons take a LB with their first pick. It all comes down to value, De'Vondre Campbell's future in Atlanta, and whether Quinn & Co. are comfortable with Foye Oluokun in a starter's capacity moving forward.
Cornerback
Byron Murphy, Washington
There are many who consider LSU cornerback Greedy Williams as the highest ceiling CB in this year's class, but if the question is who's the most pro ready, the answer is Washington's Byron Murphy. Measuring in around 5-foot-11, 190 pounds, Murph has the requisite size to physically assert himself at the line of scrimmage and the rapid short-area quickness to close down on receivers.
Only a redshirt sophomore, Murphy's ball skills may be his defining trait as he racked up 26 combined pass disruptions — 20 PBU and six INT — in only 20 career games! This kind of production can be attributed to Murphy's tremendous instincts in coverage and route recognition that allows him to succeed in both man and zone coverage.
Skinny: Falcons veteran cornerback Robert Alford could find himself on the chopping block this offseason. If Dan Quinn feels like a new pairing at cornerback is due in the near future, then there's no better all-around talent to select than Byron Murphy.
Deandre Baker, Georgia
One of the knocks on Falcons #1 cornerback Desmond Trufant is he lacks the swagger that all the premiere CBs have in their game. The same cannot be said for Deandre Baker.
No game was that more evident in than Baker's dissection of Deebo Samuel in the 2018 season opener. The Georgia Bulldog made sure Samuel knew who he was by game's end as he recorded two PBUs and one INT in which he returned for 55 yards.
Once viewed as purely a zone corner, Baker elevated his stock this year and rightfully took his place among the very best at his position.
Skinny: Thomas Dimitroff recently told 92.9 The Game that the cornerback position "is a strong consideration for us" in terms of the Falcons draft board. Whether that's a smokescreen or not will be confirmed if the team drafts Baker, the likely top CB available when Atlanta is on the clock at pick 14.
Day Two Prospects
Defensive Tackle
Jerry Tillery, Notre Dame
Out of the many options at defensive tackle in the 2019 draft, Tillery may be the most realistic fit for the Falcons from a value perspective. Standing a little over 6-foot-5 and 311 pounds, Tillery, a former offensive tackle, brings a bit more athleticism to the position than what his size may suggest.
Tillery packs a lot of momentum with him when able to shoot from his hips and bend to pressure the pocket. His strong hands and length allow him to be stout at the point of attack to help contain gaps versus the run.
While Tillery is comfortable getting up field, he does have trouble redirecting himself and his 3 cone time may reflect that at the Combine. But what he lacks in hip flexibility, he makes up for with his range on the backside pursuit. Tillery's college tape is filled with plays made 20+ yards down the line of scrimmage.
When Tillery does lose out in his reps, it often comes as a result of poor hand placement. But in Atlanta's one gap scheme, that's not as big of an issue and it's also one that can be corrected with coaching.
Skinny: Contingent on what he does at the Combine, Tillery could find himself available to the Falcons on day two of the draft. If Atlanta were to select him, the Notre Dame golden domer would present an upgrade over Terrell McClain as the base 3-technique and serve as the long-term replacement for Jack Crawford in the nickel package.
Dre'Mont Jones, Ohio State
Ohio State continues their storied run of producing some of the Big Ten's best defensive linemen over the past couple years with defensive line coach Larry Johnson molding raw talent into interior threats. Redshirt junior Dre'Mont Jones has been one of Ohio State's biggest playmakers this past season after taking rotational snaps the previous two seasons.
At 6-foot-1 292 pounds, Jones will make his early money at the next level by stepping in on third downs applying pressure on the quarterback. Blessed with great mobility and quickness at the snap, Jones is able to challenge blockers 1-on-1 with an array of developed pass-rush moves (spin and swim moves). The one knock, however, on Jones's pass rushing ability is that he doesn't consistently put his moves together throughout a game; he lacks a pass rush plan.
Skinny: Despite showing improvement in his block recognition in 2018, Jones still struggles to disengage from larger blockers in the run game. With that said, drafting the former Buckeye may rest on the value coaches place on sub-package pass rushers who struggle versus the run.
Edge Rusher
Wyatt Ray, Boston College
One half of Boston College's edge duo with Zach Allen, Ray has shown flashes of a player who is able to execute an array of pass rush moves with active hands and the tenacity to finish. His range of motion with his hands is clean and offers great placement and he possesses adequate upper-body strength to set the edge against the run.
One notable weakness in his game is he is a bit stiff in the hips limiting his movement skills laterally. 2018 was Wyatt's first season as a full-time starter after sharing reps with Harold Landry in 2017 so more development is necessary for him before he becomes an every down player in the NFL.
Skinny: Ray's combine measurements are essential for him, specifically the 3 cone drill, and his future draft prospects. He likely shouldn't be counted on to be anything more than a rotational edge rusher early on, but in the long run he has the potential to be a future starter for the Falcons.
Jabari Zuniga, Florida
Another Florida defender who doesn't get his just due as a top-50 player in this year's class, Jabari Zuniga is an all-around physical specimen. Listed at 6-foot-4, 259 pounds, Zuniga is physically prepared for the NFL. He has a very loose lower body for an athlete of his size and possesses the strength to stack and shed blockers when he maintains gap integrity.
Zuniga can hold his ground well against larger blockers at the point of attack, making his projection to Atlanta's defense favorable at strong-side defensive end. However, he is not limited to that position and does offer the versatility to play up and down the line in certain situations.
Skinny: Taking Zuniga on day two of the draft could provide some flexibility on the depth chart as a hybrid defender who splits time between the base (strong-side end) and nickel defenses (interior pass-rusher). Time and patience may be needed, however, for Zuniga to reach his true potential but his physical attributes can't be taught.
Editor's Update: It came to our attention that Zuniga decided to return to Florida for his senior year. In his place, other day two edge rushers for the Falcons to consider include TAMU's Landis Durham (NFL comp: Brandon Graham), ODU's Oshane Ximines (NFL comp: Carl Lawson), UM's Chase Winovich (NFL comp: Brooks Reed Plus), and UT's Charles Omenihu (NFL comp: Michael Bennett).
Offensive Line
G Chris Lindstrom, Boston College
The Falcons could ultimately turn to free agency once again to solve their interior line needs, but if they wanted to grab the safest interior offensive lineman in the draft, Chris Lindstrom is their guy. Standing 6-foot-4 and weighing 305 pounds, Lindstrom is a stout blocker that plays with a balanced base at the point of attack.
His redirection skills tend to be a bit stiff, but he makes up for it with his excellent awareness in pass protection, frequently picking up late blitzers. More of a technician than a physical specimen, Lindstrom is always resetting his grip on defenders in pass protection with strong hand placement.
Skinny: There's not many better plug-and-play options at guard in this class than Chris Lindstrom. If available at pick 45, he is likely the odds-on favorite to be the selection, perfectly matching value with need.
G/T Dalton Risner, Kansas State
Gritty, tough, and durable are just a few words to describe Risner's career at Kansas State. A three-year starter at right tackle after starting at center his freshman season, Risner plays bigger than his 6-foot-5, 310 pound frame suggests, exhibiting a mauler's mentality in both the run and pass game.
A great leverage blocker who works from the inside out with his hands, Risner is an absolute bulldozer that can open lanes on outside runs in space.
Skinny: It was no secret Atlanta struggled this year in the run game. Step one of solving that problem should include the addition of Dalton Risner. Not only is Risner a force in the game, he was nearly unbeatable in pass protection during his collegiate career, having not allowed a sack since 2016.
Tight End
TJ Hockenson, Iowa
My favorite tight end in the class, Hockenson reminds me a lot of a previous draft crush, former Iowa tight end and current Pro Bowler George Kittle. With Kittle falling to the fifth round in 2017, I don't see the NFL making the same mistake twice and missing out on a potential 1,000 yard player.
In order for tight ends to see the field early in their pro careers, they have to be able to cut it as a blocker. And Hockenson does more than just cut it in that department; he thrives there.
Arguably the best blocking TE in the class, Hockenson is the total package at the position. If he tests even close to the level that Kittle did (4.52 40, 38.5" vert, 11' broad), it's hard to see "Hock" falling out of the second round.
Skinny: Again, I don't envision the Falcons taking a tight end in round two, but if they acquire three linemen on the open market and one with their first pick, it's not out of the question. I mean, who saw them taking a wide receiver in round one last year?! And you can't tell me the "Hoop 'N Hock Connection" doesn't have a nice ring to it.
Irv Smith, Alabama
Speaking of the wide receiver selected in round one last year, perhaps the Falcons dip into the Alabama talent pool once again with Crimson Tide TE Irv Smith. A riser in the 2019 class, Smith showcased a complete toolbox as both a receiver and blocker during the 2018 season.
Not only does Smith have the tape of a top 75 player, he has the pedigree of one, too. His father, Irv Smith Sr., was a tight end at Notre Dame in the early 90s and selected 20th overall by the New Orleans Saints in the 1993 draft.
Holiday gatherings could be quite interesting if Smith is selected by the Atlanta Falcons this April.
Skinny: Round three is the earliest I can see the Falcons target a tight end in the 2019 draft. If that's true, they'll still have every opportunity to walk away with a de facto starter at the position in this incredibly deep class. Smith, Jr. would represent one of the best players available if he were to fall to pick 79.
Linebacker
Vosean Joseph, Florida
Finding talent across the Florida Gators' defense isn't a hard task with so many recent draft picks hailing from the program. This may also be why you haven't heard much about the rising junior linebacker.
Listed at 6-foot even, 226 pounds, Joseph fits the modern-day prototypical linebacker who is small in stature but makes up for it with athleticism. Joseph displays great open field movement skills in pursuit while staying aggressive sideline-to-sideline.
When closer to the line of scrimmage, Joseph plays a fearless, physical brand of football that can get a bit reckless at times as he struggles to bring down ball carriers due to his lack of length and proper technique.
In coverage, he appears very comfortable as he was often assigned to smaller backs out of the backfield.
Skinny: Vosean Joseph isn't a first round talent on film, but he will have an opportunity to improve his stock at the combine and during 1-on-1 sessions with coaches. If the 2018 season taught us anything, it's that the loss of Deion Jones proved just how thin the Falcons linebacker depth really is and adding a scheme fit like Joseph would help alleviate that problem.
Khalil Hodge, Buffalo
Heading into the 2018 season, Buffalo's star linebacker Khalil Hodge received very little fanfare compared to his peers in this year's class. And frankly, that ain't right.
Measuring in at 6-foot-1, 232 pounds, Hodge has been a tackling machine for Buffalo since enrolling his sophomore year after a stint in JUCO. The Bulls' starting middle linebacker since 2016, Hodge has averaged 143 tackles per season the last three years, setting the school's single season tackles record with 154 in 2017.
Hodge is gifted with patience but moves with a violent sense of urgency in pursuit of ball carriers and has shown the ability to read and close on gaps quickly against the run. In coverage, Hodge struggles a bit in getting depth on underneath routes but matching up physically with different skill position players has never been a problem for him.
Skinny: Khalil Hodge is one of the best defensive talents in this year's class that no one is talking about. Much like Foye Oluokun last year, Hodge could be another small school diamond in the rough at linebacker for the Falcons.
Cornerback
Trayvon Mullen, Clemson
Clemson's #1 cornerback the past two seasons, Trayvon Mullen is one of the more physically gifted corners in the ACC conference. Listed at 6-foot-2, 200 pounds, Mullen is equipped with tree limbs for arms that allow him to challenge throws at the catch point.
In the National Championship, Mullen was everywhere on the field making plays in coverage (interception) and in the backfield (sack). He showcased great mental processing in the season's final game by staying patient throughout in his pattern recognition.
If there is one negative to add about Mullen's game, it's his lack of sprinter speed, but he helps to overcome this by knowing when to shift gears in off-coverage.
Skinny: Trayvon Mullen is the ideal scheme fit for Atlanta offering a balanced skill set against the run and pass. While Mullen does excel closer to the line of scrimmage in press coverage, he has the right mental makeup to also thrive in the Falcons's cover three responsibilities.
Julian Love, Notre Dame
A three-year starter for the Fighting Irish, Julian Love has been a constant thorn in receivers' sides, boasting 39 career pass deflections. Standing 5-foot-11, 193 pounds, Love possesses smooth, disciplined movement skills capable of making sharp breaks at the top of receivers' routes to compete for the ball.
At times, Love ironically loves to gamble in zone coverage and jump passing windows so he does have a tendency to get caught by the quarterback's eyes in off-coverage. Regardless, his proven track record of diagnosing route combinations allows him to transition well when switching from receivers.
Skinny: Depending on his athletic testing, it's easy to see Love selected anywhere from the early second to third round. Initially, Love will bring an immediate upgrade at nickel corner with the versatility to play along the boundary in various sub-packages.

Day Three Prospects
Defensive Tackle
Ricky Walker, Virginia Tech
If there's one trait that is found in many of Atlanta's recent draft picks, it's their locker room presence. Team captains hold themselves to higher standards to motivate others around them.
Few are better at this than Virginia Tech's Ricky Walker.
Listed at a modest 6-foot-1 and 300 pounds, Walker lacks ideal length for the position, but he overcomes this with his hand technique. He also uses his natural leverage advantage to anchor against double teams, helping to clog run lanes for opposing ballcarriers.
Walker isn't the most flexible player, but he does well to slide along the line of scrimmage with square shoulders laterally, much like the Falcons's own Deadrin Senat. As a pass rusher, he shows a good burst off the line and has a swift club counter move in his arsenal.
Skinny: With Deadrin Senat expected to receive more snaps next season as the starting 1-tech, continuing to add well-rounded players like Walker would give Atlanta more flexibility in their nickel package.
Edge Rusher
Malik Carney, North Carolina
Remember the name now before the buzz begins to generate because UNC defensive end Malik Carney has quietly put some quality tape out the past two seasons.
At 6-foot-3, 252 pounds, Carney physically has the strength and length to set the edge as a 4-3 defensive end. Working primarily out of a three-point stance, Carney shows good gap control and often times forces the ball carrier back inside on outside run plays.
He has shown an ability to bend the arc, but at times does struggle with hip stiffness. Therefore, Carney should not be seen as a speed rusher, but rather a power rusher and one who is most effective with sudden counters to catch tackles off-guard. He is also versatile enough to take snaps at SAM linebacker in the base defense and does have experience dropping in shallow zones.
Skinny: The Falcons are going to be working with five to six picks on day three of the NFL draft. With free agency decisions still to be made, why not take a chance on a productive defender who has competed in one of college football's toughest conferences? Early on, he'll likely be relegated to special teams duties, but does offer quality depth to play both defensive end and SAM linebacker.
Offensive Line
T/G Jawaan Taylor, Florida
With a massive frame at 6-foot-5, 336 pounds, Taylor plays with a naturally leveraged base and thick lower half that helps him stay stout at the point of attack. The nice thing about Taylor is he stays within himself as a pass protector and understands what his athletic limitations are.
He doesn't get frantic in space against speed rushers and forces them to finish closer with their counters whereby he usually catches them with a strong punch. At times, Jawaan can struggle against defensive linemen who get under his pads with length, but he combats this deficiency with deft hand placement.
Skinny: Jawaan Taylor's skill set translates better in smaller spaces at guard. Fortunately for him, that plays perfectly into Dirk Koeter's plans to mix in some power runs into an offense that has been predominantly a zone scheme the last four years.
Tight End
Dax Raymond, Utah State
One of the sleepers in the class, Dax Raymond brings a similar skill set to the table as his peers but because of his non-P5 conference roots, he doesn't get the notoriety the others do. The Combine could change all of that for him.
If he tests well, Raymond may not make it to day three, but if he does fall to pick 117 or 138, the value would be too good to pass up.
Skinny: Raymond projects best as a flex or H-back style tight end that will compete with Eric Saubert and potentially supplant him in that role of the offense.
Foster Moreau, LSU
After TJ Hockenson, Moreau may be the best in-line blocking tight end of the 2019 class. But with only 52 catches, 629 yards, and 6 TD to his name over four years in Baton Rouge, the LSU tight end is going to get overlooked.
His college offense is partially to blame as the pass game has never been a featured element of their gameplan, but Moreau does have untapped potential as a receiver. He'll be one to keep a close eye on at the Senior Bowl.
Skinny: If Atlanta does not prioritize the top rated tight ends on day one or two, they could be left with a gift on day three in Moreau. Fun fact: the Dan Quinn-led Falcons have selected an LSU Tiger in each of his first four drafts. Moreau could be the guy that makes it five for five.
Linebacker
Nate Hall, Northwestern
Before the start of the college football season, many analysts pegged Northwestern linebacker Paddy Fisher as one of the best NFL prospects in the Big Ten. As a result, his teammate Nate Hall got overlooked.
Listed at 6-foot-2, 232 pounds, Hall impresses with his strong mental processing at the snap to work towards finding the ball. In coverage, Hall shines, showcasing both the speed to handle running backs out of the backfield as well as the physicality to matchup with tight ends in the red zone (5 INTs and 6 PBUs the past two seasons).
Skinny: Hall's medicals are a concern as he finished the last two seasons on the shelf with a torn ACL in 2017 and a shoulder injury in 2018. However, when healthy, Hall could push for playing time at all three linebacker spots in Atlanta.
Germaine Pratt, NC State
A former safety, Germaine Pratt had been a useful reserve for the Wolfpack before eventually earning a starting role at linebacker his senior season. At 6-foot-3, 240 pounds, Pratt is still searching for his ideal linebacker position, but that didn't prevent him from collecting over 100 tackles in 2018.
Pratt has shown an ability to work through traffic with active, powerful hands, but he will have to develop more techniques to keep his frame clean from blockers at the next level. Unfortunately, Pratt's coverage skills on the second level are lacking and it's best if he was relegated to the line of scrimmage as much as possible.
Skinny: More of a developmental project, Pratt shows flashes when asked to play downhill, but struggles too often with change of direction in the open field to be relied on in coverage. Adding Pratt in the late rounds would provide depth at Sam linebacker as well as offer a potential replacement for Kemal Ishmael on special teams.
Cornerback
Jordan Miller, Washington
Turning back to the Huskies' secondary, Jordan Miller is another talented cornerback who's best football may be ahead of him. With impressive size and length, Miller brings a physical presence to the position coveted around the league.
Listed at 6-foot-2, 185 pounds, Miller is one of the most patient corners in college football, often seen trusting his press technique at the line of scrimmage. Although a bit tight when transitioning his hips in coverage, he does boast sneaky recovery speed cutting back down to disrupt balls using his long arms.
In the run game, Miller subscribes to Dan Quinn's "arrive violently" mentality, but he will have to put on more mass if he's going to hold up there at the next level.
Skinny: In today's passing league, investing in developmental talent on the defensive side of the ball is critical to having a quality secondary. Miller has the potential to be a solid #2 corner opposite Isaiah Oliver in Atlanta's system down the road.
Photo By Getty Images