Greetings Rise Up Readers, it is I, Evan Birchfield. It is Pro Bowl Week for the NFL, so I'm going to discuss the Falcons who were selected, as well as my experience attending the week-long event last year.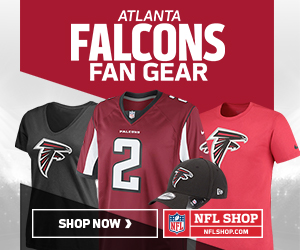 The 2017 Pro Bowl had six Falcons invited, while this season, the Falcons only had two. The players selected for the 2018 Pro Bowl are C Alex Mack and WR Julio Jones. Both Mack and Jones played vital roles in Atlanta's offensive success this year. Jones finished with the fourth-most receiving yards in the NFL in 2017. Mack is the leader of the Falcons offensive line, which allowed only 24 sacks (Falcons' fewest since 2010). There were arguably some snubs on the Falcons roster, most notably, DT Grady Jarrett. Jarett has been a terrific run stopper and formidable pass rusher and as he has progressed, could be selected to the 2019 Pro Bowl.
Some additional Falcons were added to the final Pro Bowl roster, as SS Keanu Neal replaced Eagles SS Malcom Jenkins, and LB Deion Jones replaced Panthers LB Luke Kuechly. Considering both just finished their second season, and DT Grady Jarrett was a snub, things are looking good for this young Falcons defense, which finished in the top 10.
I attended the 2017 Pro Bowl last season in Orlando, and also plan to attend the upcoming Pro Bowl. Living in Daytona Beach, FL, I made the short drive to Orlando with to check out the NFC & AFC practices being held at Walt Disney World a few days before the game. Joining me was my dad Freddie, and my relatives from Ireland, Big Noel & Little Noel. We had quite the experience, as the Noels had never attended an NFL event or game. Being close to the practices was unique, but obviously I saw no Falcons as they weren't present because of the upcoming Super Bowl. Between pictures with team mascots, meeting Herm Edwards, and being on ESPN's NFL Live, it was a memorable experience.
The Pro Bowl itself was as memorable as they come. I went with my dad, my friend Lance, and my cousin Jonathan. We did some tailgating before the game, and then headed into the newly-renovated Camping World Stadium in downtown Orlando. The player intros felt like they went on forever, but nobody minded as star-after-star walked down the stage to the field. A surreal moment for any fan of the NFL seeing most of today's big names preparing to do battle on the gridiron in front of you. I wasn't expecting much of a game, as the Pro Bowl itself recently had been a bore, but the game turned out to be pretty good, actually. The AFC ultimately won 20-13 in a hard-fought game. I think it was an important outcome, as it likely helped Pro Bowl gain some added relevance. The winning team wasn't so much what mattered, as the actual game looked unlike the "touch football" that fans were accustomed to for the past several years. I'm excited to check out this year's game, especially with the possibility of seeing a couple Falcons players. I believe 2019 will be the final time Orlando hosts the event, and then it'll return to Hawaii. I recommend every football fan to attend the game, if given the chance.
Well everyone, that sums up my thoughts on the Pro Bowl. Below I have included some additional photos I took at last year's Pro Bowl. If you'd like to discuss the Pro Bowl, football in general, or anything else, you can find me on Twitter at @EvanBirchfield.