Hi-ho, Falcons fandom!
Mike and Cory are back for another fine edition of the Rise Up Reader Podcast, this time joined by Blogging Dirty's Matt Karoly to discuss the Falcons' first preseason tilt of 2017 against the Miami Dolphins.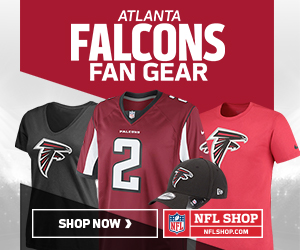 On deck for today's broadcast:
Team News: The guys discuss CB Jalen Collins' recent 10-game suspension for PED use and what that means for the roster, the spatter of injuries that have sprouted up here and there, the recent buzz around WR Marvin Hall and the recently-unveiled "first unofficial" depth chart.
Practice Swimming with the Dolphins: Mike, Cory, and Matt each throw out a handful of guys they're keeping an eye on during the Falcons' upcoming preseason game against Miami. Various roster battles and young players to watch for are discussed.
Cory's Hot Taek Special: Cory goes on a mini-rant about why Falcons fans should be wary to read too much into how the team looks Thursday night in Miami, dredging up old, painful history to support his take.
Be sure to follow Matt on Twitter @mattkaroly and check out his work at Blogging Dirty.
And, follow along with Mike at @RiseUpReader and Cory at @CoryWoodroof47, and stay tuned for future episodes of the podcast (now available on iTunes, more platforms available soon).
Photo from AtlantaFalcons.com
Podcast: Play in new window | Download