Last month, RUR's very own Evan Birchfield tweeted out a couple pictures detailing how successful Atlanta's recent draft classes have been compared to most of Mike Smith draft classes.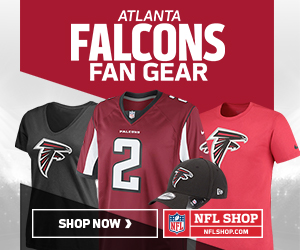 According to his tweet, since 2010, the Falcons have about a 41.18% retention rate when drafting. This got me thinking: how have Atlanta's drafts fared with the rest of the NFC South since 2010? So, by using the handy-dandy Pro Football Reference website, I went through New Orleans', Carolina's, and Tampa Bay's draft classes for the past eight years and checked to see if those players are still on their respective team's roster. Here are the results:
(The numbers represent the percentage of that year's draft class currently on the active roster.)
New Orleans tops the NFC South, retaining 42.86% of players and Carolina is the worst of the bunch, retaining only 37.74%. While it's natural for teams to retain less and less players from each draft class year after year since players retire, sign elsewhere, or are traded, we can see a few trends among the teams:
New Orleans faced several bad drafts pre-2015, with three (3!) classes that have zero players on the current roster. However, their drafts have been spot-on since 2015, resulting in their current success.
Tampa Bay has had pretty average drafts for the past eight years. Apart from 2017, they don't have a single draft retention above 75%, but only have three drafts below 40%.
Carolina has been more successful drafting in recent years, but their younger roster has yet to make a deep playoff run since their Super Bowl appearance.
Dan Quinn completely turned around the team in a few short years. In his three drafts, 15 of the 19 players are still on the roster. The cut players were two 7th round picks that didn't shape out, Jalen Collins, who performed well for Atlanta in his brief time here, and Brian Hill.
The NFC South has become one of the NFL's most dominant divisions, mostly in part to their recent success in drafting. After years of poor draft decisions and busts, the division seems to have (mostly) figured it out. As draft day approaches, it'll be fun to see who Dan Quinn and Thomas Dimitroff will add to this already loaded roster.
Photo from AtlantaFalcons.com