Thomas Dimitroff sits patiently in the conference room awaiting Dan Quinn's return. The burnt smell of O-Zone emanates from the projector above him. He sips his kombucha tea and stretches his legs. He had just seen the film himself. The X-Ray of the 2017 performance. He had his ideas of what the diagnosis would be, but would Dr. Quinn feel the same way? "The man is gifted," he thought to himself, "That's why I came to him in the first place. Trust." He said with a sigh, "I have to trust the process."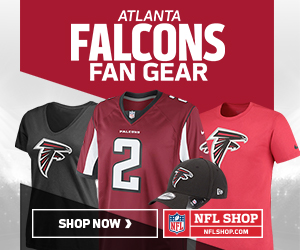 Suddenly the door to the conference room opened and Dr. Quinn returned to the table, a slight smile gracing his weathered face. "You have good news?" Thomas asked, a hint of relief in his voice. The Doctor nodded. "Success Rate," Quinn said with a level confident conviction. "Put yourself in a place to succeed, and success will come." He added with the wisdom of a Tibetan guru. It was simple. "How exactly do we do that?" Thomas inquired.
Dan leaned back in his chair, folded his arms and gazed at the Falcons logo burning into the projector screen. A moment of pregnant expectation passed between the two. Dr. Quinn then sits up, reaches for his notepad and begins to scribble. A few quick swishes, and a sudden tap of his pen, and he was done. He slides the pad to Thomas. "Explosion and Special Teams." Thomas read aloud. Dan Quinn smiled, beaming with pride. Thomas liked the sound of the first part, but the second was a bit more…unexpected. "Special Teams?" Thomas pondered out loud. Dan nodded in affirmation. Slowly an inquisitive grin cracks Thomas' firm gaze, giving way to curiosity. His eyes began to gleam. "Show me."
Success Rate. It's a tricky stat to calculate, but it a fair barometer in my eyes. There are two parts of this stat that I find very intriguing, Starting Field Position and Percentage of Explosive Plays. Numbers show there is a distinct correlation between these two factors and Success Rate, and Success Rate has a drastic effect on wins and loses. In short, the better your starting field position and more the explosive plays you generate, the more games you win. With that in mind let us continue.
Think back for a minute, friends. Think back to punt returns and kickoffs. I know. It's hard. It's not a place you really want to go, because deep down, you remember, it was painful. How many times were the Falcons starting inside their own 10-yard line? How many times did it seem like the opposing team gashed us on a return? How many times would a decent return or a seemingly good punt be wiped out by a penalty? I distinctively remember developing a real sense of anxiety every time our special teams unit was on the field. The impact of special teams had a lot to do with the frustrating shortcomings this team experienced throughout the season.
Here's some numbers for you all.
Stats courtesy of Football Outsiders.
2017 Offensive Stats:
Time of Possession per Drive: 1st (3:02 Mins/Dr)
Yards per Drive: 2nd (36.87 Yards/Dr)
Plays per Drive: 2nd (6.46 Plays/Dr)
Average Starting Line of Scrimmage: 31st (Own 25.96 Yard Line)
Success Rate: 2nd (73% (.728))
At a quick glance I seem to have just proved myself wrong. Yes, they had a very high Success Rate, but that number is inflated by two things, first downs and points scored. Remember the Falcons lead the league in 3rd down conversions on offense at nearly 45% per NFL.com. That's a lot of first downs. Also, they kicked a total of 39 field goals (making 34) which was good for 7th in points off of FG's. Those points also effected success rate. This team could move the ball, but they were consistently having to go almost 80 yards on every drive. The odds of doing that consistently just aren't that great.
The defense wasn't immune to this either, They ranked 24th in Starting LOS/Dr (Own 29.17 Yard Line) while allowing an opposing team Success Rate of 71%, which put them at 27th in the League. Not to mention the penalties during special teams that prevented them from getting off the field at certain times, negating any defensive stand the team had put together, allowing the opposing teams a fresh set of downs.
Now for the second part. The part that makes Thomas Dimitroff drool and gives other teams nightmares, explosiveness. The mentality is simple, create explosive plays on offense while preventing them on defense. To track this I used a site called Sharpfootballstats.com. Their qualifying metric for explosive plays is 10 or more yards for run plays and 15 or more yards for passing plays.
On offense the Falcons were really good between their goal line and the opposing team's 40-yard line. The team registered an explosive rate of 14% (6th) on running plays and 12% (5th) on passing plays. However, inside the opposing team's 40-yard line those number dropped to 8% (24th) for rushing plays and 5% (24th) for passing. On defense the story is similar. Inside our own 40-yard line, the defense allowed an explosive rush rate 13% (27th), and inside the 20-yard line, the explosive passing rate allowed was 9% (24th). In a nutshell, the Falcons plummet to the bottom third of the league on drives inside the 40-yard line, whether it's on offense or defense.
With all these things in mind, the mentality of the offseason starts to come into focus. The Falcons are looking to improve their starting field position on both sides of the ball, while swaying the amount explosive plays in their favor to help finish drives. They've added a number of weapons to do just that. A deadly receiver in Calvin Ridley. A violent technician at the point of attack in Deadrin Senat. A lengthy, speedy corner in Isaiah Oliver. A shifty speedster with great vision in Ito Smith. Cap it all off with two intriguing athletes in Russell Gage and Foyesade Oluokun, and we can see the team working to address these issues. Will it work? Who knows! Is it smart? Yes. I believe it is. It's what the doctor ordered.