Welcome to Cory's Magic Falcons Mailbag – a weekly Falcons mailbag where Rise Up Readers send questions in to Cory, and he answers them with stunning bravado, and also in non-Tweet length. The bag itself was woven by the Falcon Tamers of Valdosta in the caves of the Flowery Branch Mountains and was discovered during the construction of Mercedes-Benz Stadium.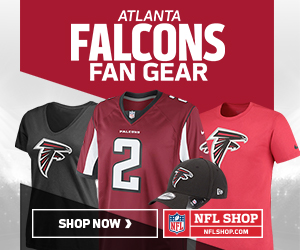 1 of 2 This weeks camp buzz seems to focus on Hageman and the camp he is having. He said the game has "finally slowed down" for him….

— The Nerdy Bird (@nerdybirdatl) August 16, 2017
2of 2 Is it going to be enough for Hageman to turn that corner, do you think he will?

— The Nerdy Bird (@nerdybirdatl) August 16, 2017

It's going to be the key year of Ra'Shede Hageman's tenure of the Falcons, with his rookie deal expiring after the season. He's looked stronger and more aware this preseason, and he's been vocal to say how the game is beginning to clear up for him and how he's meshed well with new DL coach Bryant Young. Hageman has flashed greatness at times, but has settled for mediocrity. But, he's young and doesn't have a lot of mileage on his tires. He's also got the kind of physicality to dominate at the position. Does he put it together? Perhaps – I think he has a career year, at the very least. If he does, the team's got a difficult decision to make after the season – do you let a budding player leave? Thankfully, that's a worry for after the season. The sky's the limit for Hageman.
Will Freeman be ready week 1?

— Justin Brian (@Jus10bdmd) August 16, 2017

Indeed – it's Devonta Freeman's second concussion, which isn't ideal, but he should be ready to go when the team takes the field in Chicago. Though, don't expect to see Freeman until then. The team would be silly to rush him out before it's absolutely necessary. Preseason is pointless for a guy like Freeman anyway.
Who will lead the team in tackles this year?

— Parker (@parks_dye) August 16, 2017

Deion Jones feels like he's going to dominate this season and establish himself as one of the better inside linebackers in the league. I'll say he leads the team in tackles, with Ricardo Allen not too far behind.
At which point in the Super Bowl did you realize we would lose?

— Evan Birchfield (@EvanBirchfield) August 16, 2017

That's a good, horrifying question. I really didn't ever think it was possible until New England tied up the game right at the end. As I watched New England start inching closer towards the tie, I just kept thinking "garbage points," "garbage points," "hold on a second, it's getting close," "how did they tie this I'm not crying you're crying." When the Patriots won the coin toss at halftime, I really got still and felt like this might not happen. When James White scored the final touchdown, obviously it was over, but I don't think it hit me until that moment – when it actually happened.
If you could go to any game this season, what game would it be and why? (Home or away)

— JAM (@JoseGatsby) August 16, 2017

I would love to be there for the first game in the new stadium against the Packers, who you know are going to come out with something to prove after Atlanta bounced them in the playoffs. Rodgers is a really exciting quarterback to watch, even when he is carving up the Falcons secondary. And, the last Falcons game I went to was the first Packers game last season, which was the most exhilarating sports game I've ever witnessed live (I was behind the goal line when Sanu pulled in the game-winning touchdown, and I hugged a stranger next to me). There would be a lot that night to cherish (especially if Atlanta wins).
Can I borrow $5, without having to repay you?

— Evan Birchfield (@EvanBirchfield) August 16, 2017

I'm broke, but here's Wilson Pickett and Duane Allan covering The Beatles' Hey, Jude. It's worth more than $5, by far.
What exactly happened at the end of Inception?

— Evan Birchfield (@EvanBirchfield) August 16, 2017

Dom leaves Limbo with Satio, convincing him he's got to leave to get back and whatnot. The job is done. He leaves the plane, meets his father-in-law at the airport and finally returns home to see his kids. He spins his totem to make sure he's not still in a dream, but he forgets to check it before he rushes to greet his children. Is he still dreaming? Some argue since his kids are wearing the same clothes, he's still dreaming. Others argue the wavering totem in the final shot indicates it's beginning to fall, and that the story checks out structure-wise for him to have woken up after leaving Limbo with Satio. Really, though, Dom has come to peace with his past with Mal, and he has freed himself from the figurative Limbo he was trapped in after her death. With himself sorted out, he's free to live without that weighing him down. So, while it appears that he's really awake at the end and the final shot is just a fun "well, maybe, maybe not" moment of intrigue to get your heart racing at the end, it's possible he's still asleep and has fallen into his own mental place of happiness where he can be in his own form of paradise with his children. Though, Dom has finally found closure, so it becomes less important whether he's actually awake or not.
Saddest animated Disney-film death?

— Evan Birchfield (@EvanBirchfield) August 16, 2017

Bambi's mother and Mufasa are the best answers here, as the death of a Disney parent is always tragic. Though, I'll send my main sorrows out for Mr. Arrow in Treasure Planet, who got sent hurling into literal space by that stupid crab pirate guy after just trying to do his job and hold down the ship. Honorable mention would be the Ray the Firefly from The Princess and the Frog. Disney never kills off the fun sidekick, so that was heavy.
how many rings they got

— Kendall Jackson (@projectjax) August 16, 2017

The One Ring was banished into Mt. Doom by Frodo and Sam in the final chapter of The Lord of the Rings trilogy.
Photo from ESPN